Use digital books with your students
Sora, the student reading app, is our district's gateway to the world's largest selection of ebooks and audiobooks, spanning millions of titles from thousands of publishers.
Our current collection features digital books for pleasure and supplemental reading, and can be customized with books your students need right now.
Want to customize Sora for your school? Contact Us
Assign Books
In Sora, you'll be able to link to specific books or curated collections to share directly with students.
Track Achievements
View what badges students are receiving for reading achievements with in the app.
View Progress
Monitor student progress. See how much & how often they are reading & in what formats.
Helpful Sora Resources for Educators and School Staff
Word Docs & PDFs
Info Sheets & FAQs
Word Docs
Printable Marketing Materials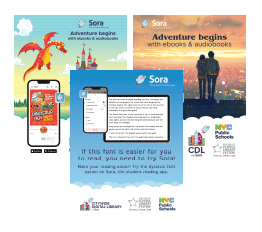 Word Docs
Multilingual Materials
This kit includes 1 Getting Started Guide in Full or Half-Sheet (PDF). Also available in German, Spanish, French, Italian, Japanese, Russian, Swedish, Chinese (Traditional), and Chinese (Simplified).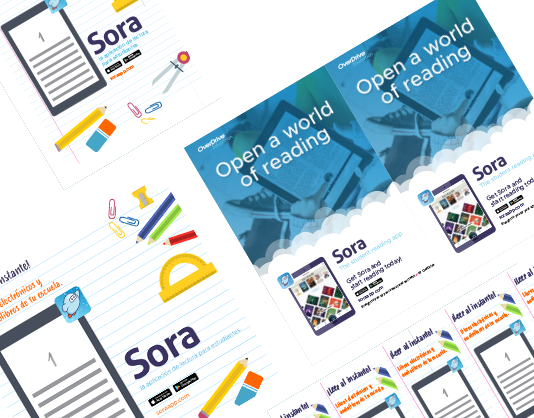 Graphics
Social Media Graphics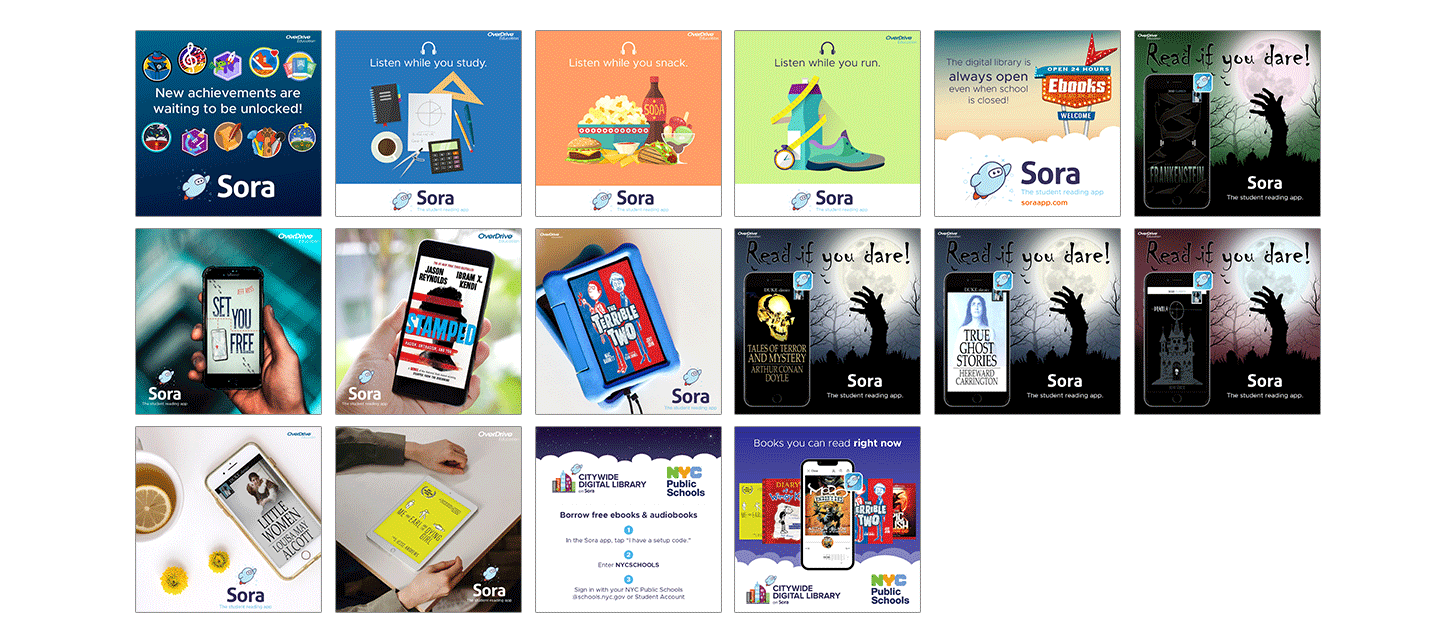 Ready to get started with Sora?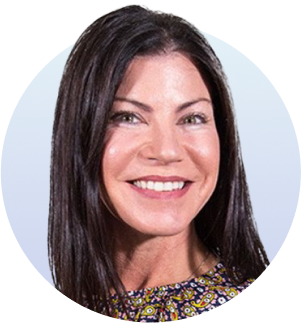 Jody Brookshire
Account Executive
jbrookshire@overdrive.com
404-862-6356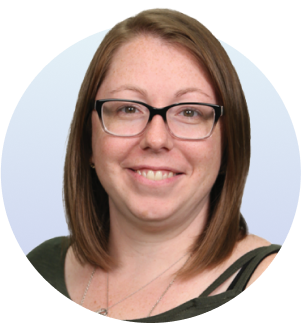 Rebecca Dluback
Digital Content Librarian
rdulback@overdrive.com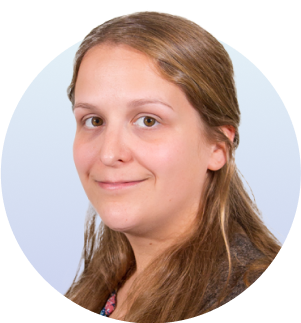 Heather Connor
Product Support Specialist
hconnor@overdrive.com
Broward County Students can access digital books for FREE
Meet Sora, the student reading app.
Sora, the student reading app, is the gateway to a collection of ebooks and audiobooks, just for schools. With just a simple device (phone, tablet, or computer) and a wifi or cellular connection, a world of exploration is at your fingertips.
Enjoy borrowing books easily. Once borrowed and downloaded they're available offline for your reading pleasure. Embark on a literary journey today!
Start Using Sora

Using Sora is easy!
Log in with your Follett Destiny Library credentials using any method below:
Visit the site
Via the Clever Dashboard
Click on the Sora Icon via the Clever Dashboard.
Sora Quick Tips for Students
Read, Listen or Read-along
Different types of books (ebooks, audiobooks or read-alongs) are available for all ages and reading levels!
Read in 20+ languages
Use Sora in 10 languages including English, Spanish, French, Chinese & more. Some books are also available to read in over 20 languages!
Earn Badges
Read for long periods of time, finish a book, or borrow different types of books and you'll earn badges and bragging rights!
Define, Highlight & Take Notes
Hold, drag & highlight text to make notes & define words. You'll be able to export to PDF, Google Docs, & more.
Helpful Resources for Students and Families
Learning Hub – Getting Started with Sora
Sora Flyer for Elementary
Bonus: Connect to Public Libraries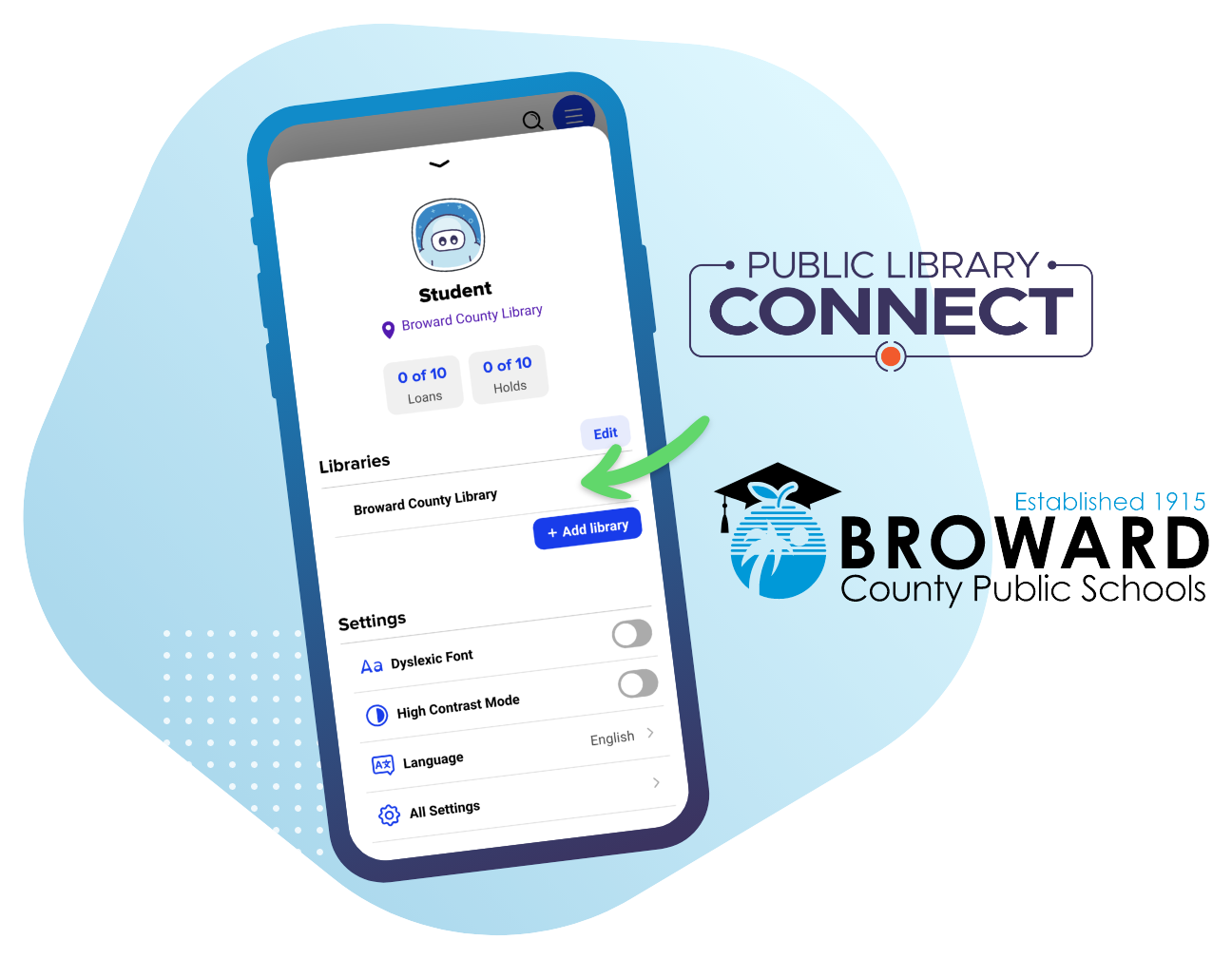 In addition to ebooks and audiobooks available from the Broward County school collection, Sora allows students to:
Access thousands of age-appropriate digital books in all subject areas
Read books in more than 20 languages
Using your public library card credentials, or your school login, students can borrow books from your local library, too!