Delaware Educators
Use digital books with your students
Sora, the student reading app, is Delaware's gateway to the industry's largest selection of ebooks and audiobooks for schools. All Delaware students and educators in grades K-12 will have access to this online reading platform and the shared digital books purchased under the statewide account.
This collection will feature high-quality curriculum titles adopted by each of Delaware's local education agencies, plus a digital collection of popular ebooks and audiobooks.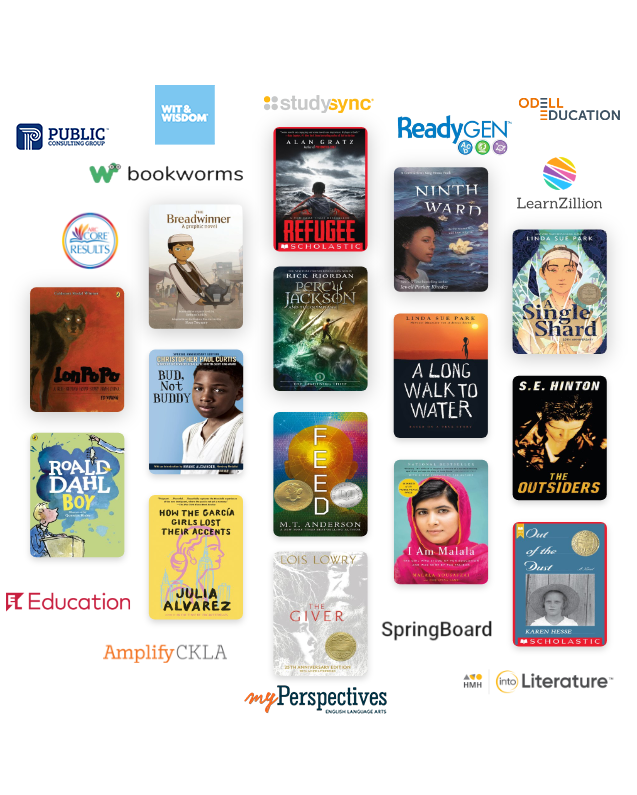 Literacy Acceleration for Students​
Our current collection features digital books for required reading and supplemental reading and can be customized with books your students need right now. Browse curated collections or search for titles individually.
​
Today you'll find*:
Required titles by curriculum: Amplify, EL Curriculum, Bookworms, ReadyGen, Intro to Lit, LearnZillion, Springboard, ARC Core, StudySync, Odell Education, Wit & Wisdom, Public Consulting Group, My Perspectives, Developing Core Literacy, Benchmark Grade 6, Paths to College and Career.
Required reading classics: Emma, Call of the Wild, Great Expectations, Hamlet
Student favorites: Diary of a Wimpy Kid, El Deafo, The Terrible Two, Every Falling Star, Dog Man, Hunger Games, New Kid​
Diverse & Multicultural: Titles in languages other than English, including translated books and authentic texts from native speakers.
Note: We have included the titles that are available in digital. If you are looking for a title and do not see it in Sora, please click the "Request a Title" link below. We will work to get the title added ASAP.
---
Delaware Soars with Sora Newsletter
Your Sora Team has created a quarterly newsletter to keep you updated on new features and help you engage your readers!
Select a link below to view and download the PDF: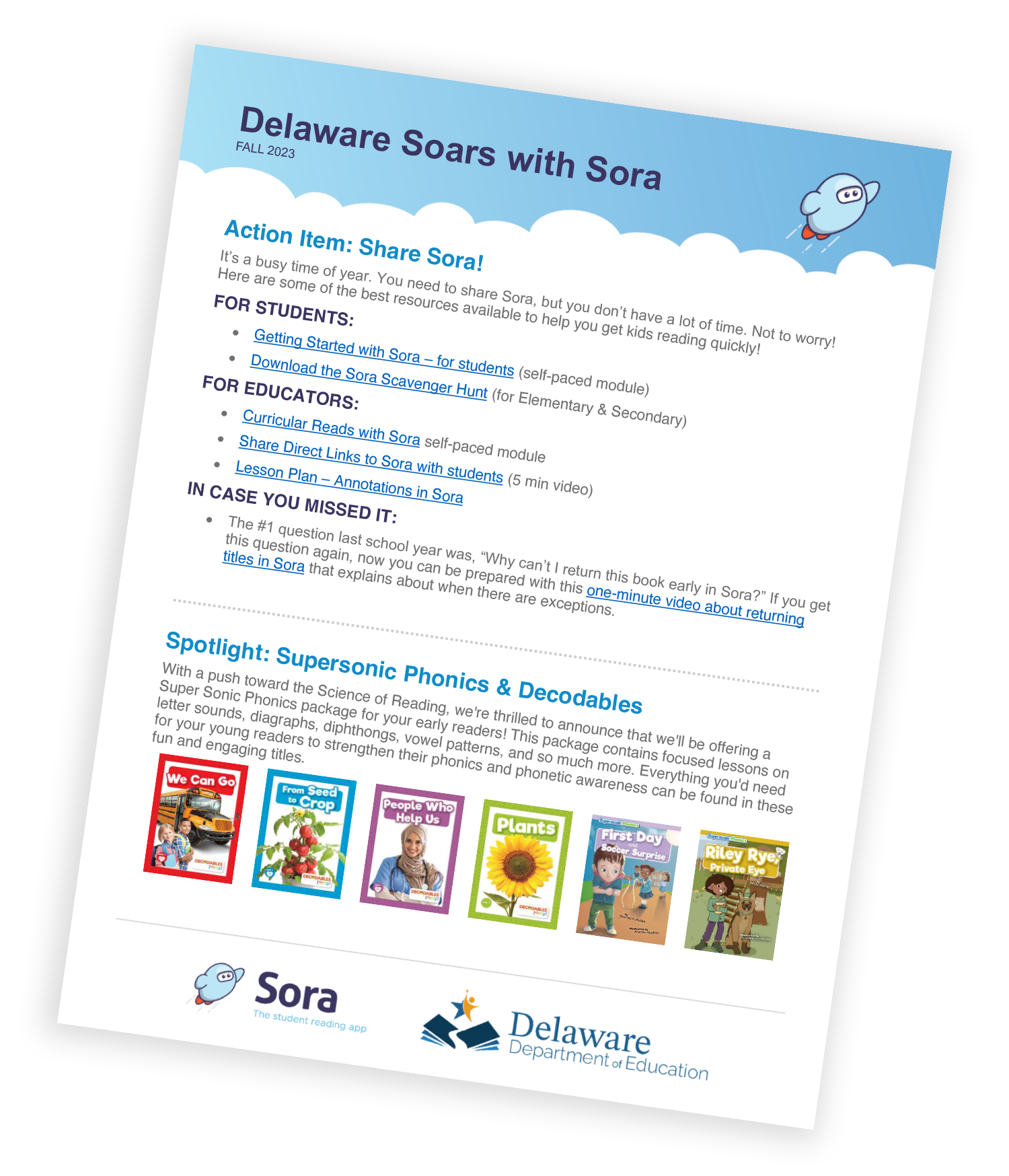 Never miss an update!
Make sure you're signed up for our email newsletters to be the first to know about sales, new features, and updates about Sora right away:
---
Helpful Sora Resources for Educators and School Staff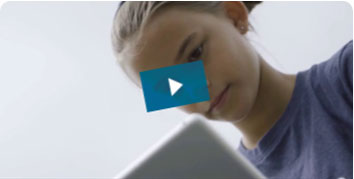 video
Introducing Sora to Young Readers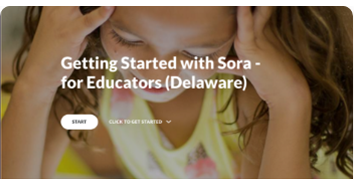 self-paced training
Getting Started with Sora for Educators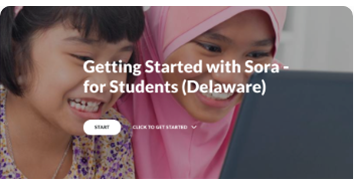 self-paced training
Getting Started with Sora for Students
Content & Collection Development

Sarah Wilsman
General Account Support

Bailey Hotujac
Product Support

Cara Leach
Delaware students can access digital books FREE
Find Delaware Accelerated Learning or use setup code: deschools
Meet Sora, the student reading app.
Sora provides the quickest and easiest way to read digital books. Delaware students can log in using their school credentials and instantly access thousands of ebooks and audiobooks on virtually any device.
Delaware Department of Education's digital collection is available 24/7 – all you need to get started is an internet connection and your school login. Begin your next reading adventure with just a tap.
Start Using Sora

Using Sora is easy!
or download the app
Use setup code: deschools
Login with your school credentials
Bonus: Connect Delaware Libraries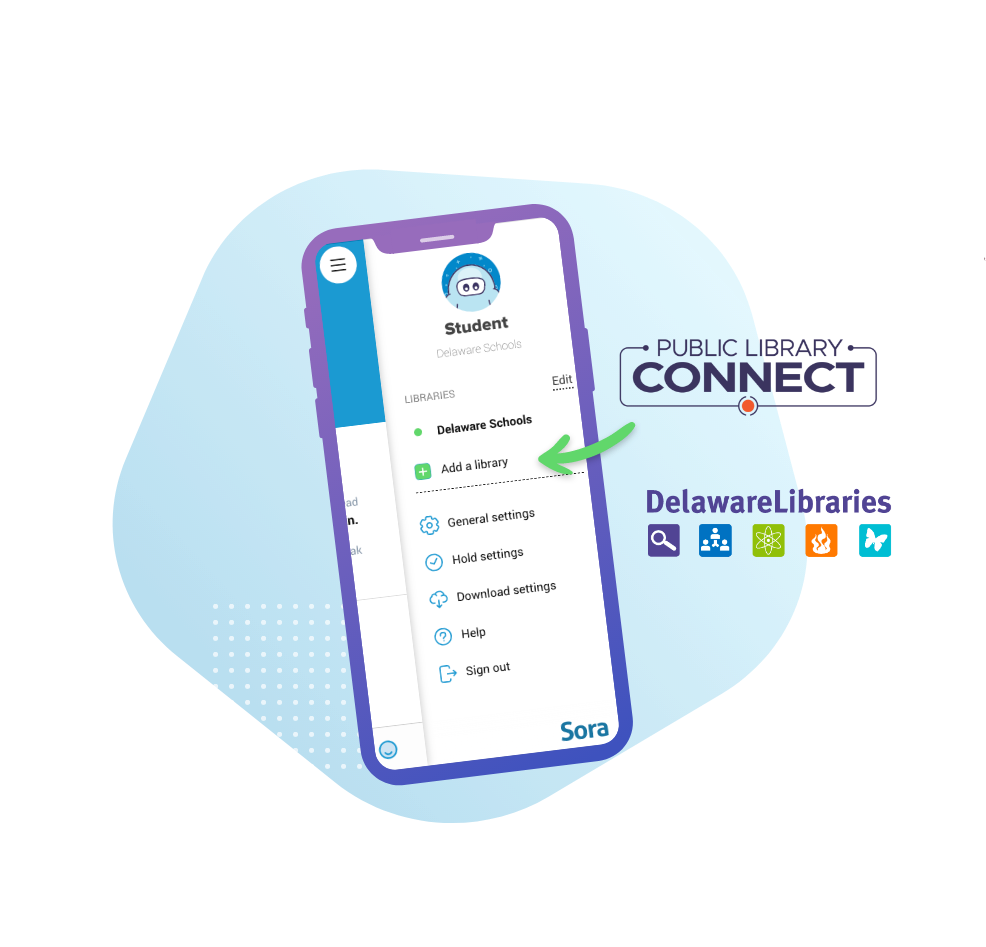 In addition to ebooks and audiobooks available from the Delaware Accelerate Learning, Sora allows students to:
Access thousands of age-appropriate digital books in all subject areas
Read books in more than 20 languages
Using your Delaware Library Card, or your school login, students can borrow books from the Delaware Library System with Public Library CONNECT.
Brought to you by your school, and built with ? by OverDrive.