Learn how to use government
relief funds to purchase digital content.
iPad Sweepstakes!
Simply select the tradeshow you're coming from, then click the "Enter Sweepstakes" button and answer a few brief questions to submit your entry.
What event are you coming from?Required *
OverDrive Education
event resources
On this page, you'll find everything you need to learn more about OverDrive Education
and our Sora student reading app. Plus, you'll discover the free marketing assets and training tools
available to our partners through the OverDrive Resource Center.
Reach out directly to discuss your students' reading needs.
Discover Sora
New to Sora? Visit DiscoverSora.com to learn why Sora is your gateway to the best
catalog of ebooks and audiobooks available. The best part? It comes loaded with hundreds
of titles at no cost! Find out how districts and schools can activate Sora for free and
open up a new world of reading today.
K-12 Resource Center
Already have Sora at your
school? Visit the OverDrive Resource Center! From social media graphics and
print-ready flyers to staff training and curriculum resources, the Resource Center is
completely free and here to help you educate and engage your entire school community:
students, teachers and parents.
Get up to speed on Sora & the OverDrive catalog
Browse through and download a few of our key
resources to learn more about Sora and the unique reading features and integrations that keep students
coming back for more.

Watch presentations and download slide decks!
Whether you're new to OverDrive or looking to
brush up on the basics, we offer free training tools to help you get the most out of your digital
collection. Below, you'll find a selection of some of our most popular presentations and webinars.
Getting Started with Sora
Get to know Sora! We'll take a bird's eye view
of signing in, borrowing titles, customizing the app, and accessing special features. Great as an overview
for yourself or to share with staff, students, and parents.
Read-Alongs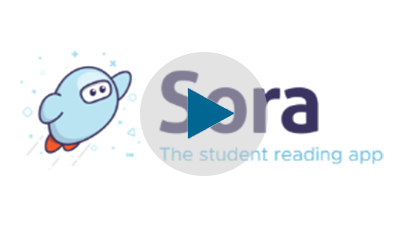 Explore ideas for using read-along titles with your students and in your curriculum.
---
Definitions, Highlights, and Notes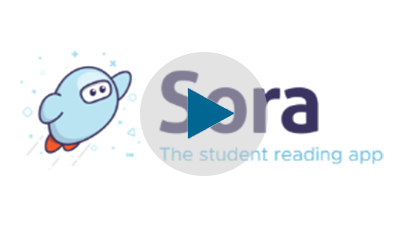 Discover how to use key Sora features to expand student vocabulary and increase text
interaction.
---
Getting Started with OverDrive Marketplace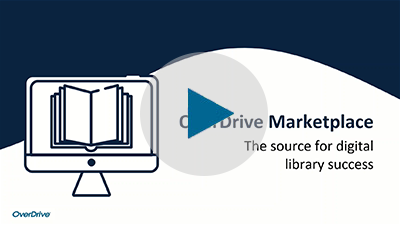 Learn how to use Marketplace, our online shopping and administrative portal.
---
Attend a demo
This is a group sales demo to walk through Sora basics. We'll take
questions via Q&A, and there will be plenty of opportunity for follow up. See you there! Join a demo
Virtual Swag
Print, distribute, or digitally share any of these
resources to promote Sora in your school community! Want more? Visit the Resource Center for tons
of free marketing resources & activities.
Looking for print-ready resources? Add these to your bulletin board, distribute them in class, share
them on social media, or mail them to your students learning remotely.
When your students are finished coloring, hang their artwork up around your library or classroom
to remind them to use Sora!