Special webcast – Drive your library's digital circulation
By Courtney Sveda
Happy almost-summer! June's special webcast, Drive Digital Circulation by Selecting, Curating, and Marketing for Your Community, has a little something for everyone. No matter your role in supporting your library's digital collection, this webcast, presented by OverDrive's Training team, will provide some great takeaways for success.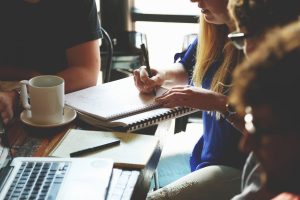 We'll start by focusing on the content selection process. Are there any gaps in what your digital library currently offers? Learn how to evaluate growth opportunities using tools in OverDrive Marketplace, and  best practices for how to purchase new titles once these opportunities have been identified.
After you add new content to your collection, how will you showcase it for your patrons? This is where curation comes in. We'll explain the curation tool in Marketplace as well as how you can curate for specific segments of your community.
Finally, we'll wrap up our webcast with a discussion on marketing. Whether you have a specific marketing campaign in mind or are looking for some simple tips you can incorporate immediately, we'll share plenty of ideas to get the creativity flowing.

New to OverDrive Marketplace?  Register for our Introduction to Marketplace webcast on June 13 at 2:00 PM ET for a general overview of the site's many functions. This webcast will give you the necessary framework before taking a deeper dive into these tools in the Drive Digital Circulation webcast.
Registration for Drive Digital Circulation is now available with two session times – Thursday, June 14 at 11:00 AM and 2:00 PM ET.  We hope to see you there!
P.S. Looking for a webcast that's more Libby-centric? Join us June 12 at 2:00PM ET for Getting Started with OverDrive to see Libby app demonstrations and best practices for getting your patrons started.
Browse blog and media articles