OverDrive Instant Digital Card is connecting (and re-connecting) Rochester Public Library to its community

Recently, we shared news that Rochester Public Library would be the pilot library in our Instant Digital Card (IDC) service connection with SirsiDynix. This partnership provides libraries who integrate the service an opportunity to sign-up new users with a full-access library card and not just to your OverDrive digital library, but to every service at the library straightaway. A patron record is created instantly and readers are pre-qualified before being added to the ILS. The service confirms their address is in the service area and then libraries choose what information is kept in the patron record such as user type, branch information, or user category.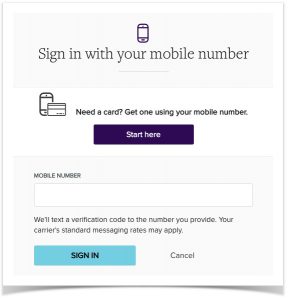 In the short time since signing up for IDC, Rochester has already created 100+ new library card holders with over half of them being cataloged into the library's ILS instantly. These users were introduced to the library through Libby and now have access to every service within the library. An interesting case study arises when you consider that a large percentage of the new instant cards granted were created for users already in the libary's ILS. This means that readers who stopped using the library for whatever reason have returned, thanks to IDC and their digital collection. Libby and OverDrive are not only helping bring new readers to libraries, but the IDC feature is also reconnecting past card holders and showing them all of the exciting materials available to them 24/7.
The Rochester Public Library staff is very happy with the results. Kimberly Edson, of the Readers Services Division shared what they've seen from the service already. "We started with the get a library card process last fall. In the process we developed locally, we created a regular library card for all of our digital users. With the advent of IDC, this process was significantly streamlined reducing the amount of staff work needed to welcome new card users that find us via our OverDrive site.
While most of our Instant Card users are most comfortable using our digital branch, we've had several use their new card by coming into the library. We appreciate this opportunity to welcome a new generation of users and it is enlightening how many people find us in the digital world."
You can learn more about IDC here. If you'd like to add this feature to your digital library, contact your OverDrive Account Manager today.
Tags In
Browse blog and media articles