Monday 5×5 July 9, 2018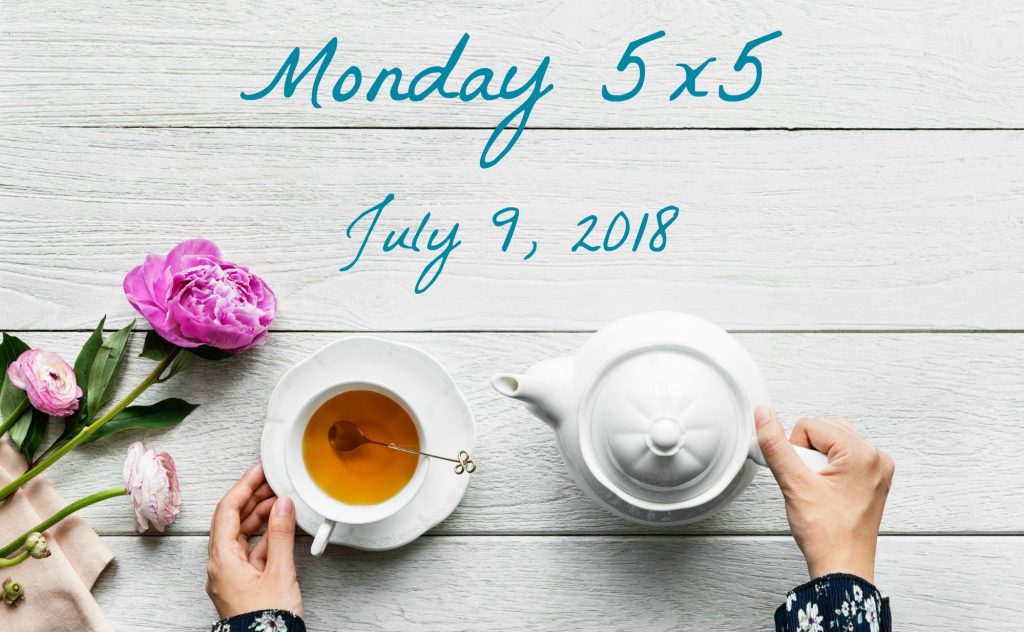 By: Jill Grunenwald
How do you find time to write a book? Baby steps all the way.
One of the best words of writing advice I've ever heard came from Deborah Harkness, who said "Just write one page a day. Just one page. One year later, you have a 365 page manuscript." Writing a full-length book can seem so overwhelming if you are overly focused on how much you still have to write. Instead of focusing on the final page or word count you are aiming for, snatch time in those in-between moments to put down whatever words you can. Words become sentences become paragraphs become pages.
Bestselling author Gillian Flynn wants to make sure you know she isn't going to write the kind of women you want
Good. I happen to really like the kind of women that Gillian does write: messy, flawed, complicated women. These are women with baggage and issues and pasts. She is, of course, most well known for Amy from Gone Girl, but I prefer Libby in Dark Places and I cannot wait for the HBO adaptation of Sharp Objects.
Captain America. Ta-Nehisi Coates.
Need I say more?
Bustle is asking the real hard-hitting questions, like why were mice so wildly popular in children's books?
The first movie I ever saw in theaters was An American Tail. Ah, Fievel. I'd never really thought about it, but yeah: mice show up a lot in kids books and movies. Let's also not forget my personal favorite, The Witches, is which children are turned into mice.
Vox explores the number zero
I hated math growing up. I still kind of hate math. In fact, in undergrad, when I was trying to decide between majoring in English (BA) and majoring in Creative Writing (BFA), one reason I chose the latter was because the Fine Arts degree didn't require any math classes. True story. What I do like, however, are big abstract ideas that make you think and hurt your brain. I had never really considered the number zero before as a concept and now my mind is kind of blown.
This week's books to put on your radar are The English Wife by Lauren Willig (her Pink Carnation series has always been one of my favorites and this new standalone sounds amazing) and The Shroud of Eternity by Terry Goodkind (remember that time a few months ago when Terry Goodkind got into trouble when he went on social media and complained about the cover art of his forthcoming book? This is that book).
Tags In
Browse blog and media articles