Pony up to the latest Big Library Read

The latest Big Library Read is now live and this time around it's a familiar story with a western twist. Cowboy Pride by Lacy Williams was selected by OverDrive users through a popular vote, meaning that readers can borrow this modern retelling of Pride and Prejudice for the next two weeks without any wait lists or holds. Over 19,000 libraries are participating in our latest global book club event and readers have several ways to get the most out of their reading experience.
When you visit a participating library's website either through Libby or your browser, you'll immediately have the ability to borrow this eBook as well as hear an exclusive interview with the author on our Professional Book Nerds podcast. You'll be able to join our discussion board on our Big Library Read website to not only share your thoughts with thousands of readers but you can also ask Lacy questions about her book there as well.

Libraries are also encouraged to use the hashtag #BigLibraryRead as well. We'll be giving away free romance collections of titles to libraries who share their Big Library Read promotion on social media using the hashtag so send out those pictures often.
About the Big Library Read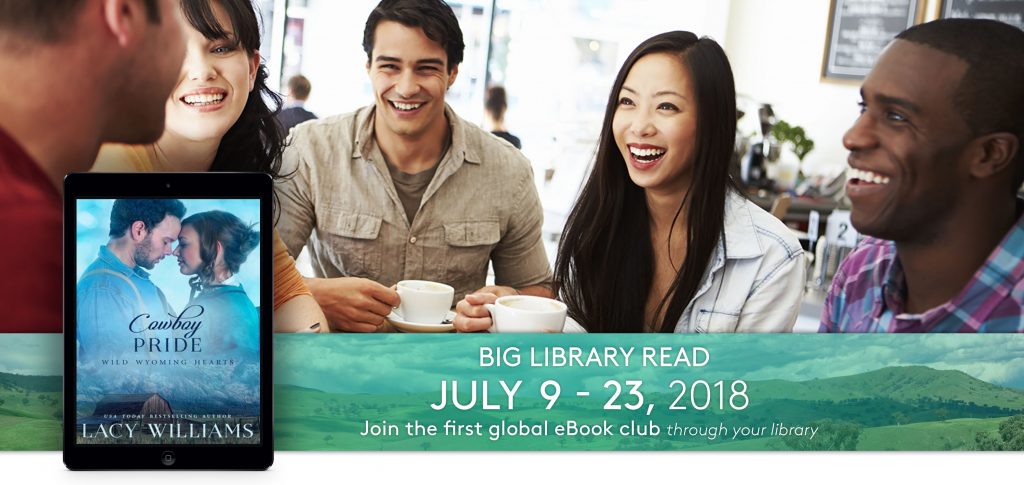 Big Library Read is an opportunity for those with a valid library card to read the same digital title at the same time without any wait lists or holds. Participating in this event allows your library to offer a new simultaneous use title for community-wide access from your library at no cost. It's a worldwide digital version of a local book club, and an opportunity for your library to generate more interest in your digital collection beyond the bestsellers. Thousands of libraries have already enjoyed great success engaging thousands of new and current users with Big Library Read.
Browse blog and media articles