NaNaNaNaNaNaNaNa Batman Day Giveaway
On September 15, we can all consider ourselves citizens of Gotham as we're celebrating Batman Day. In honor of the Dark Knight's holiday DC Comics is giving away digital copies of two of their popular titles to OverDrive library and school partners. The available books are Li'l Gotham: Issue 1 and White Knight: Issue 1. Each library and school is eligible to receive up to 100 copies of these titles. The registration link will close at 12 EST on Monday, September 17.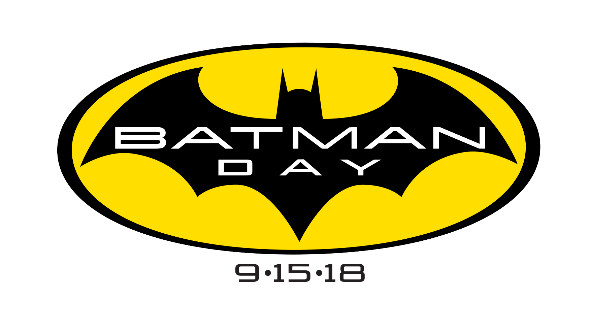 As one of the world's best known superheroes, Batman has touched the lives of several generations of readers in the realm of comics, graphic novels and beyond. Promoting these comics and the other outstanding offerings available from DC is also a great way to bring in comic book fans who might not normally frequent the library. What better way to celebrate Batman Day than by giving your readers two of these phenomenal stories of the caped crusader.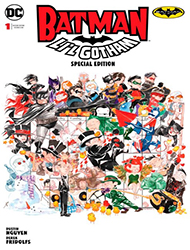 About the titles
Li'l Gotham: Issue 1 (All Audiences)
Just in time for Batman Day 2018 on September 15, DC presents the first issue of the series written and illustrated by Derek Fridolfs and Dustin Nguyen! It's October 31st, but Robin needs Batman's help to learn the true meaning of Halloween…CANDY! And will Robin be able to tell the difference between the real evildoers and costumed children, or will the kids get clobbered while the villains escape?!
White Knight: Issue 1 (Mature Audiences)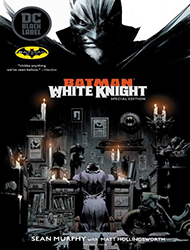 Just in time for Batman Day 2018 on September 15, DC presents the sold-out first issue of the acclaimed miniseries written and illustrated by Sean Murphy! Set in a world where The Joker is cured of his insanity and homicidal tendencies, The Joker, now known as "Jack," sets about trying to right his wrongs. First he plans to reconcile with Harley Quinn, and then he'll try to save the city from the one person who he thinks is truly Gotham City's greatest villain: Batman!
Tags In
Browse blog and media articles