More & more educators are using digital books as instructional tools. Here's why – and how – you should, too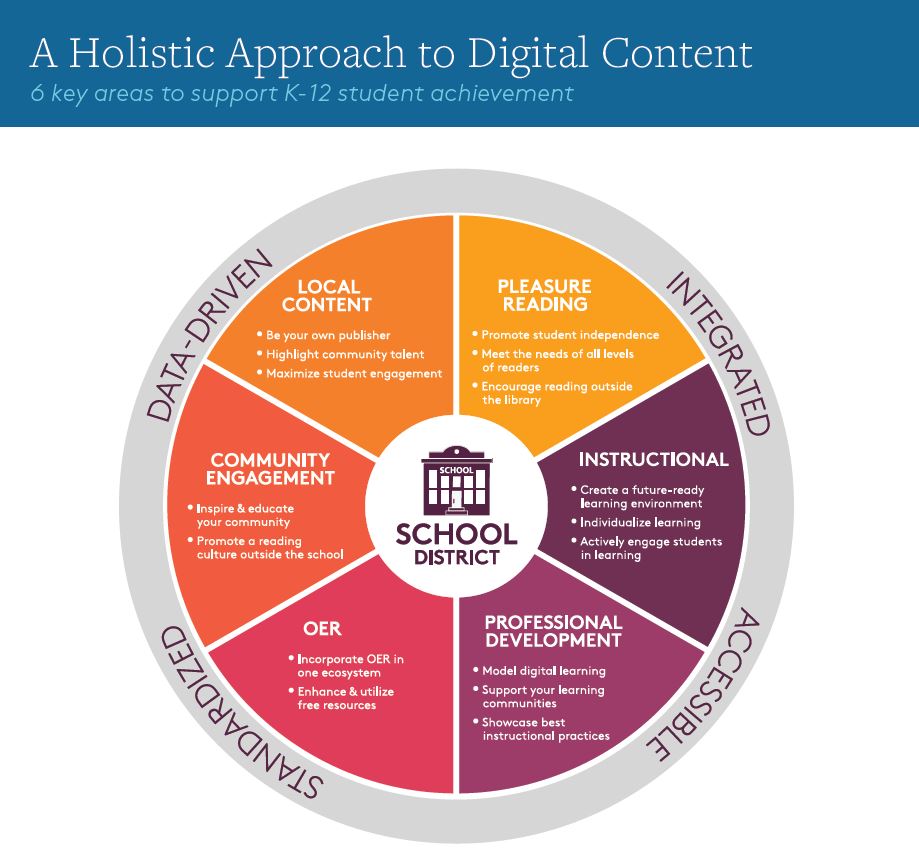 More and more educators are embracing digital books as invaluable additions to their instructional toolbox. Let's explore some of the most popular reasons why:
With a variety of formats including ebooks (including dyslexic font), audiobooks, graphic novels and Read-Alongs, students can choose the option that best meets their personalized learning needs
More sources of content means teachers can tailor instruction with a quick search and a few clicks rather than complicated and time-consuming special orders
Whole-class reading assignments are no longer limited by resources because schools can purchase more affordable digital novel sets so every student has a book and can read it on any device at any time
Seamless integration with existing tools like Google Classroom
Exportable notes and highlights promote collaborative learning, while data delivers educators powerful insight into browsing, reading and interaction habits and trends for students, buildings and districts

With our Back to School Sale in full swing, now's the perfect time to begin or grow your school's use of digital books for instruction. Through Sept. 30, you'll save 25-50% off more than 20,000 titles including the featured collections below and much, much more.
Shop now and start experiencing transformative benefits that are supporting student achievement at K12s of all shapes and sizes.
Computers & Technology (ES/MS)

Browse blog and media articles