Monday 5×5 Sept 24 2018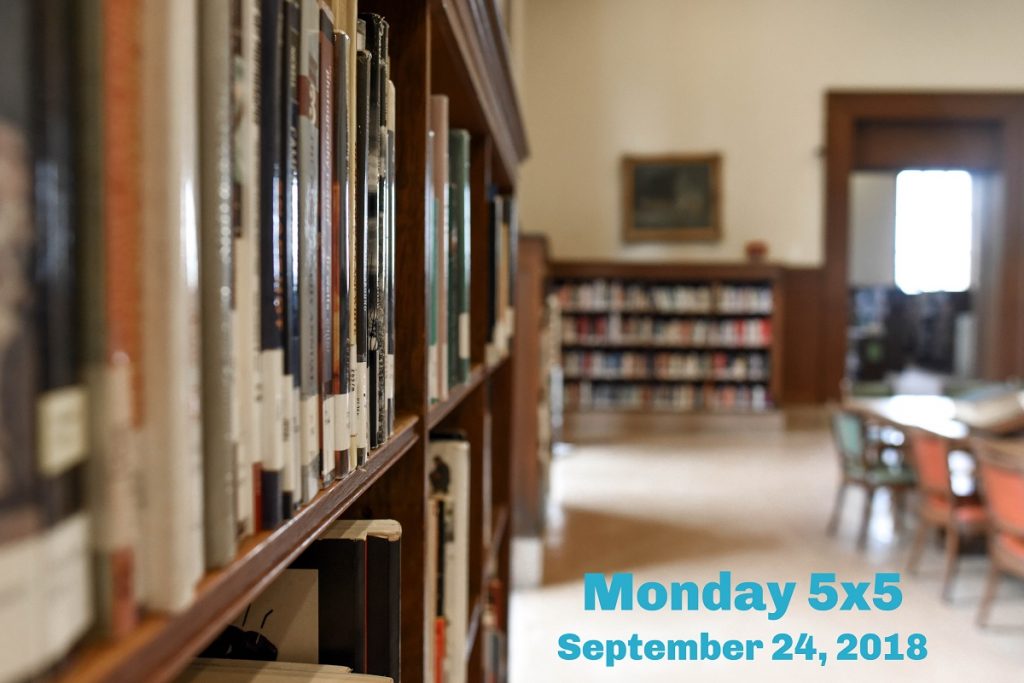 Publisher's Weekly discusses the fact that Susan Orleans knows librarians are superheroes
I'm so excited for this book, and not just because it may give the Professional Book Nerds another opportunity to interview Susan. Instead, when we did interview she was working on this book and told us a bit about it and it just sounds incredible.
Over in the Guardian, illustrator Quentin Blake draws Matilda at 30
What young bookworm girl didn't grow up wanting to be Matilda? Illustrator Quentin Blake has gone so far as to imagine what Matilda herself would be like as a grown-up (including world traveler, astrophysicist, and chief executive of the British Library) and three of these sketches will appear as covers on 30th anniversary special collectors' editions.
LitHub wants you to stop talking about the "rise" of African science fiction
Along with discussing why African science fiction and fantasy is not new, the piece also gives a history of the genre and offers up some recommendations that sound inc
From Huffington Post, Yes, blind people read books. We write them, too.
One of my biggest frustrations is when individuals argue that audiobooks don't "count" as reading and essays like this are why. It is ableist to say that audiobooks don't count because for some people, audiobooks or Kindle voiceover apps, etc., are one of the only ways they are able to consume books.
Vulture has all the details on the All Souls convention, which celebrates the Deborah Harkness trilogy
How did I not know this was a thing? I mean, seriously. Hello. As a fan of the book, this is amazing and I am so going next year.
Tags In
Browse blog and media articles