New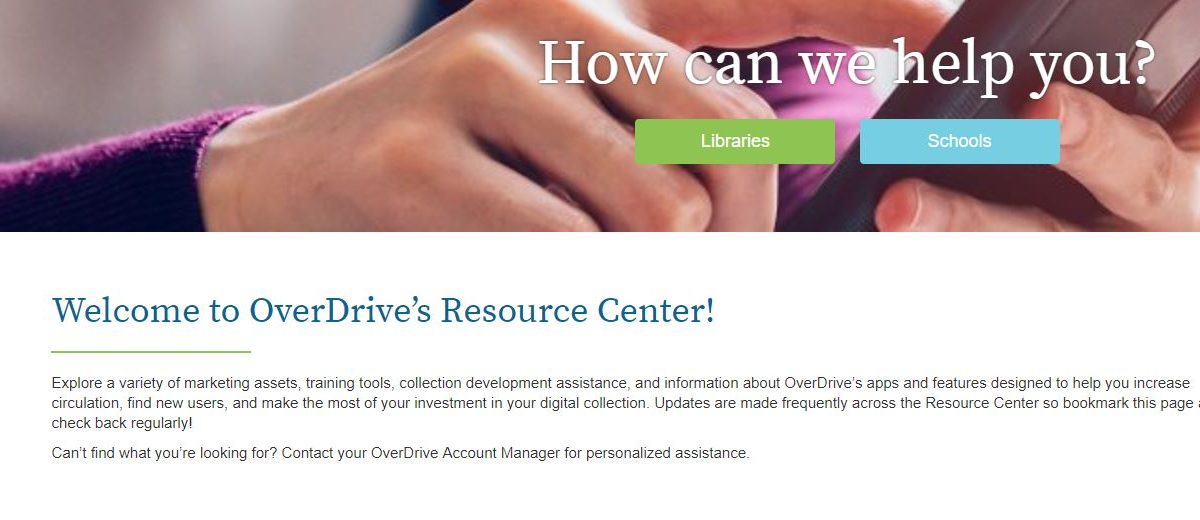 Your Essential Libby Marketing Checklist
By: Annie Suhy, OverDrive Marketing Specialist
A little over a year ago, we introduced Libby to the world. Her bright red hair and shy smile intrigued us; and her love of books was contagious. Have you introduced her to your patrons yet? If not, we're here to guide you through best practices for using our Libby marketing materials that make it easy to get the word out.
Marketing is one of the easiest ways to increase circulation and make the most of your digital investment. Use the handy checklist below to ensure you're utilizing all the essential avenues to introduce patrons to your digital collection or remind users to check in and see what's new.
Put a Libby on it
Find all of these print-ready materials on the Resource Center under 'Essentials.'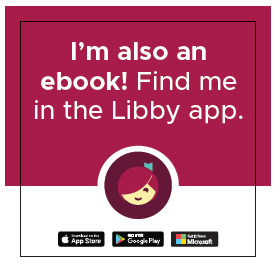 Stick it to 'em! Your physical books, that is. Use the "I'm Also an Ebook/Audiobook/Magazine" stickers and attach them to your physical materials to remind patrons that they have a choice of both physical or digital formats.
If there's no space to hang posters, how about setting up a table tent? It takes up less room and is easy to move around to different locations like the circulation or reference desk, the tops of bookshelves, near the computers, or in the library cafe.
Set out a stack of Libby business cards as a pocket-size reminder to download the app. Included are directions to get started, so it's perfect for introducing new users.
Don't Ditch Digital
Social media is the perfect way to reach your patrons that are already tuned into digital. Libby graphics sized for Facebook and Twitter are easy to schedule in advance. Great times to remind your followers of your digital service tend to be evenings when they are relaxing on the couch or weekends when there's more leisure time to search for a good book.
Add the Libby Signature Block to your emails to promote the app effortlessly in your everyday communications with patrons and fellow staff members.
Sized for smart TVs and computer backgrounds, set the Libby digital display as a rotating ad included with your other library announcements or set as a desktop background.
Find all of these digital graphics on the Resource Center.
Reach Your Community Segments
Marketing is most effective when it's personalized. Stick some juvenile bookmarks in the kids' section, the teen bookmarks near the computers in the homework center. If your community services mostly Generation Y or has a high senior population, utilize our bookmarks for millennials or older adults and place them near book displays that may be of interest to these age groups.

Another key way to reach members your community is to speak their language. Did you know our Libby Getting Started Guides have been translated into Spanish, French, and Chinese?
Find Bookmarks and Getting Started Guides on the Resource Center under 'Essentials.'
Think Outside the Newsletter
Mentioning Libby in the library newsletter is a nice way to get the word out, but Washington County Cooperative in Oregon let their creative juices flow by writing a Dear Libby Advice Column. Reading like a Dear Abby, the fun column educated users on FAQs and increased awareness of the digital collection at the same time. Win-win!
What better way to love Libby than to save her from the evil villain Illiteracy? White Oak Library in Illinois recognized the popularity of escape rooms and created their own to increase engagement and have fun while promoting Libby. Read more about how they pulled off a Libby Escape Room.
Find more creative programming ideas on the Resource Center.
Check out the Resource Center for even more marketing ideas including communication templates, videos, training, and much more!
Browse blog and media articles