White Oak Library creates an escape room with Libby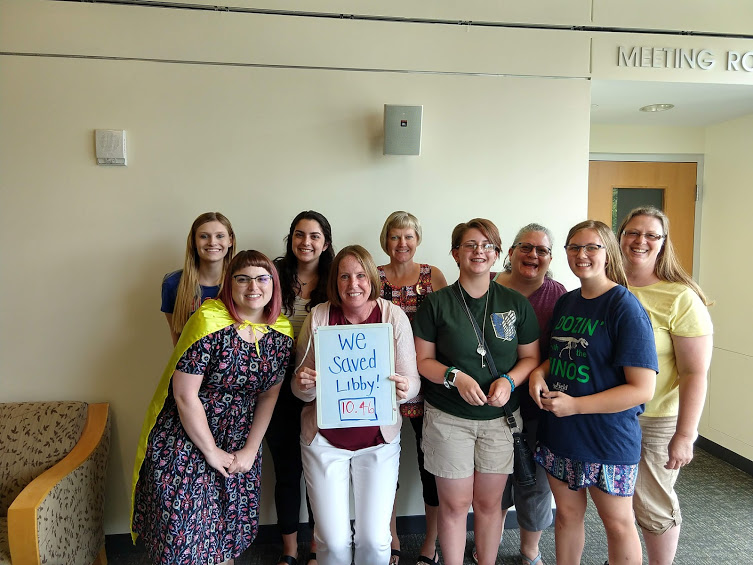 Normally, when we're talking about libraries, we're talking about bringing readers TO the library or keeping them connected to the library 24/7 with Libby. That said, this is one of the rare times when we're excited to talk about escaping from a library! White Oak Library recently completed a truly unique marketing event where they devised an escape room where patrons had to save Libby by solving a series of clues.
This event hit several different key ideals of library marketing. They created a fun event to bring the community to the library. The interacted with families, showing them a variety of programs offered by the library. AND they took this opportunity to promote Libby as a way to borrow books whether you're at the library or anywhere in the world.
We spoke with Kelsey Flynn, the Adult Reference Specialist at White Oaks, about this exciting event and how it was executed: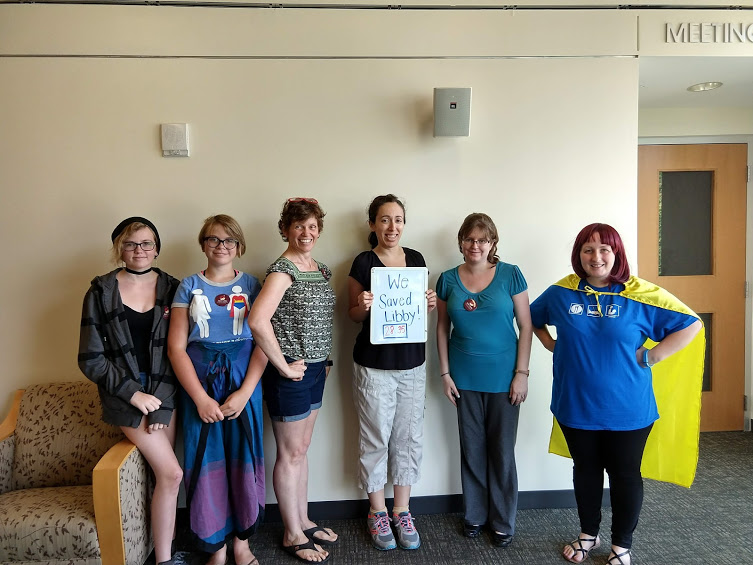 How did this idea come about?
Our summer reading theme this year for the White Oak Library District was: Escape! Discover your Summer Adventure! We thought it would make an excellent end to our reading program to do an Escape Room because of our theme. We picked a superhero theme because we wanted to highlight our 4th annual Comicopolis event which is August 4th at the Lockport Branch. Who better of a superhero than Libby? Thus the fun idea was born that our patrons would have to save the greatest superhero Libby, from the evil villain Illiteracy.
What went into setting up the event?
I went to a lecture at Reaching Forward about Escape Rooms and how to do them in a library setting. After talking to my supervisor we decided I would not be able to do it alone. So we created a team of two other staff members, Maisie Iven from teen services and the Michelle Herring from adult services. We had three meetings where we developed our outline of the escape room and divided the tasks of creating clues, obtaining materials like locks and props, and developing a marketing strategy.
How did you promote it?
We made a press release which we sent to a number of local newspapers (the Lockport Legend actually showed up the day of to take pictures), used our various social media outlets such as Facebook and Instagram, advertised in our monthly newsletter, and used internal advertising such as our visual calendar, digital signage and mentioning the event at other programs.
What was the response like from your community?
The program was very well received. We had 35 people sign up and only 3 people were no shows. We were very pleased with the turn out. Many of the patrons who participated also had never heard of OverDrive or Libby, so it was very exciting to give them information about ebooks and audiobooks that they could download on a device. Many people after completing the escape room and learning more about Libby wanted to know how to download the application.
Are you planning any events like this in the future?
Due to how well this was received we will definitely be doing another escape room in the future!
Browse blog and media articles