Vote now for the next Big Library Read title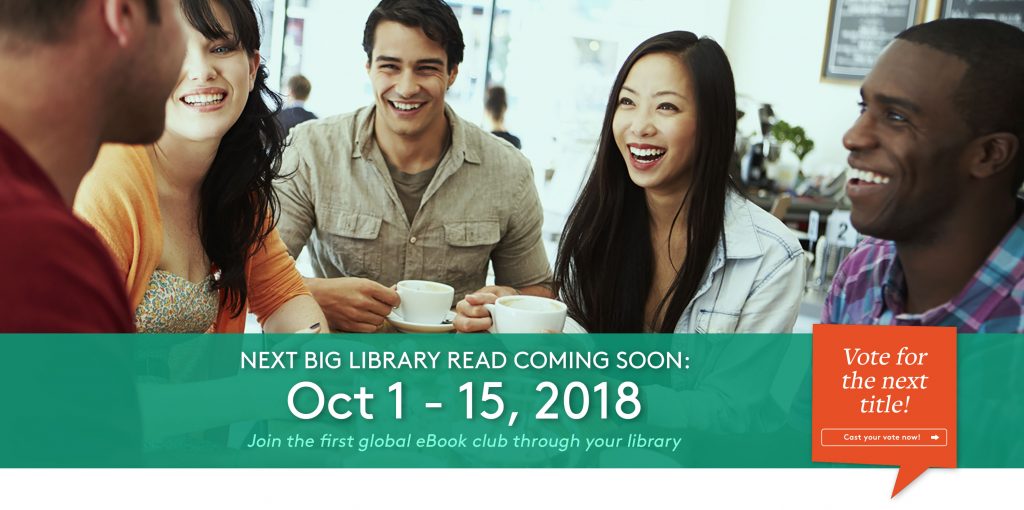 Big Library Read, our global ebook club, will be returning this autumn and we need your help choosing the title that will be read by readers across the world. Over the years, thousands of readers have discovered new books and authors thanks to Big Library Read and this time we're focusing on juvenile and young adult titles. Our publisher partners have submitted some really fantastic choices, but now it's up to you to help decide what the winning title will be by voting. The next Big Library Read starts October 1st but first we need our readers to pick a book!
CLICK HERE TO SEE ALL OF THE CHOICES AND CAST YOUR VOTE
Voting ends this Thursday so be sure to make your voice is heard by selecting the title you'd like to see as the next Big Library Read pick. You can select up to three titles.
We will count the votes after August 2nd and announce the latest Big Library Read selection soon.
About the Big Library Read
Big Library Read (BLR), facilitated by OverDrive, is a reading program through your library that connects readers around the world with the same eBook at the same time without any wait lists or holds. It's a worldwide digital version of a local book club, the program is free through your local library or school library and all you need to get started reading is a library card.
Tags In
Browse blog and media articles