THE HORROR: 7 curated collection ideas to scare your readers all month long
(Play this song while reading for maximum enjoyment)
The days are getting shorter and the nights are getting longer. There is a chill in the air as we grab our favorite autumnal beverages, scarves and sweaters. It's time to cozy up by the fire and read your favorite spooky books. October has arrived and we could not be happier around the OverDrive offices.
A pretty standard October day around our Blue Sky Campus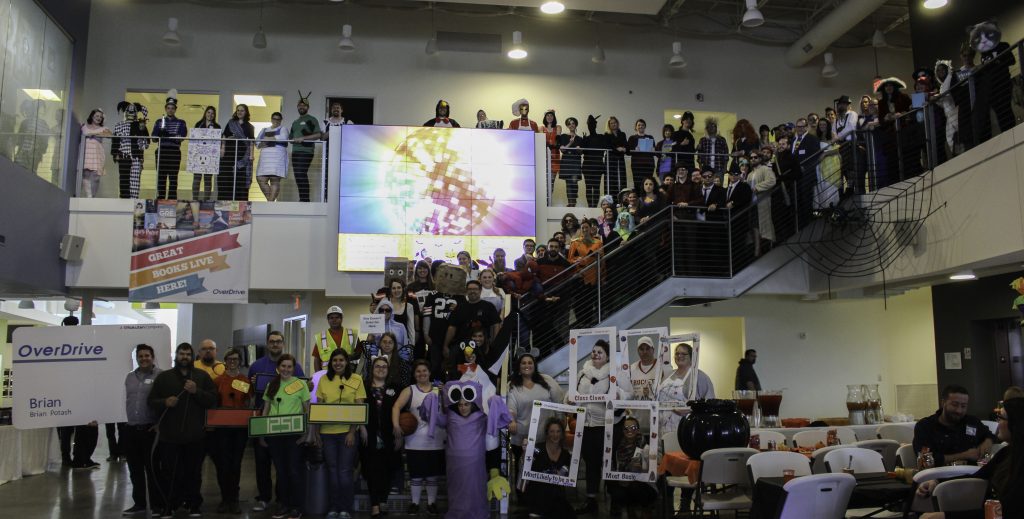 To assure that our library and school partners can join in the fun we've created seven different curated collections loaded with scares, frights, haunts and read-alikes. As R.L. Stine would say, "Reader beware, you're in for a scare!" Add these collections to your digital library today. Your readers are sure to have a ghoul-d time!
New Horror – We'll start with the basics. This collection is where you'll find an excellent array of horror books released in the last two years. There is a haunting mix of fiction and nonfiction, dark fantasy, graphic novels and everything in between. Here you'll find your heavy hitter names like King, Gaiman, Fink, Tremblay and many more.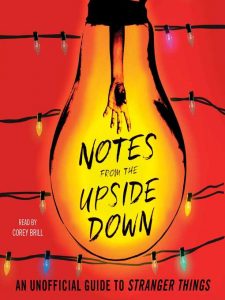 Stephen King Read-alikes – The man is prolific to be sure but sometimes you want something similar to the master of horror but not written in his voice. Think Dark Matter by Blake Crouch, The Bat by Jo Nesbo, or Meddling Kids by Edgar Cantero. Down here, these books all float too!
Banned Books – We can think of few things scarier than the idea that books should be kept from the public because of the ideas they contain. Banned Books Week may have come and gone but in order to avoid a dystopian world where we burn and ban books you may want to consider highlighting these books all year long.
Stranger Things Read-Alikes – Everyone's favorite October TV obsession from the last two years sadly isn't coming back this fall. That makes this list the perfect way to help your patrons head to the Upside Down. These books are as good as Steve's hair and as mysterious as Eleven's background.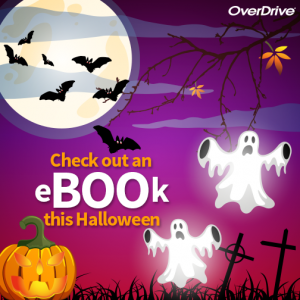 Young Adult and Juvenile Scares – As every adult who stayed up all night under a blanket fort reading Scary Stories to Tell in the Dark can attest, kids love being creeped out! In this list you'll come across spooky tales for young readers of all ages and fright levels.
Scream Queens – There is a common misconception that women don't write horror novels. While this is completely false what is true is that they, often times, aren't promoted as frequently as they should be. Highlight these truly wonderful women and their haunting stories for fans of Shirley Jackson, Mary Shelley, Anne Rice and the modern day authors they inspired.
Professional Book Nerds Horror picks! – Speaking of scream queens, our Professional Book Nerds podcast just released an episode with Mallory O'Meara, who is an avid horror reader and creator of horror films. She co-hosts the Reading Glasses podcast and her picks vary from the truly terrifying to the slightly spooky.
Listen to the podcast here:
Browse blog and media articles