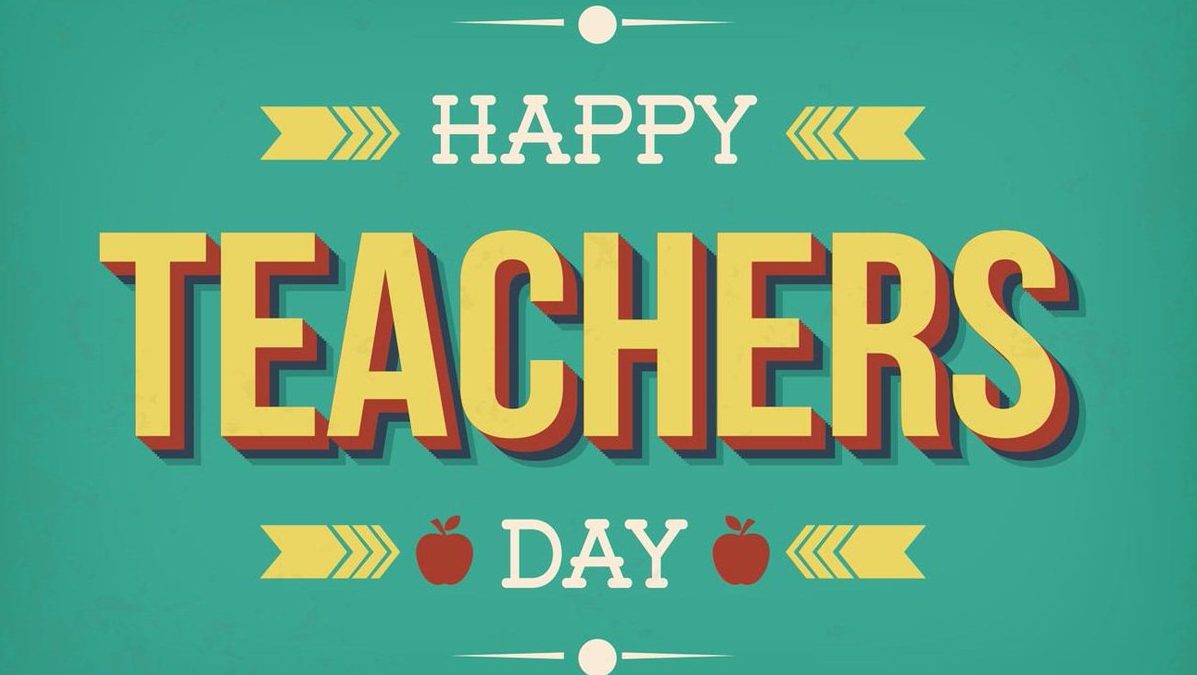 Happy World Teachers Day!
By: Sarah Wilsman, Collection Development Specialist.
At OverDrive, we love teachers.
We love them so much we have a blog post dedicated to staff memories of their favorite teachers.
My own favorite teacher was Mrs. Markt, my Fourth-Grade teacher. Mrs. Markt managed the largest class ever enrolled at my elementary school with such a personal and individualized touch that we remained close and she attended my wedding.
Sponsored annually by UNESCO (United Nations Educational Scientific and Cultural Organization), World Teacher's Day is celebrated on October 5th in over 100 countries.
This year marks the 70th anniversary of the Universal Declaration of Human Rights (1948) so the motto for 2018 World Teacher's Day is:
          The right to education means the right to a qualified teacher.
However, the fundamental right to education cannot be achieved without trained and qualified teachers. The teacher gap is a continuing challenge worldwide according to UNESCO's website.
"There are an estimated 264 million children and youth still out of school globally. To reach the 2030 Education Goals of universal primary and secondary education, the world needs to recruit almost 69 million new teachers."
This year World Teachers' Day invites the global community to celebrate teachers and the centrality of teachers in providing quality, equitable, and inclusive education for all.
OverDrive Education supports innovative approaches to keeping our teachers motivated to remain in the profession and to improve the quality of teaching by providing quality professional development resources to motivate, sustain and educate our educators.
Are you a teacher? Check out our Personalized PD resources to stay on top of your game.
Tags In
Browse blog and media articles