November is National Picture Book Month
By: Sarah Wilsman, Collection Development Specialist.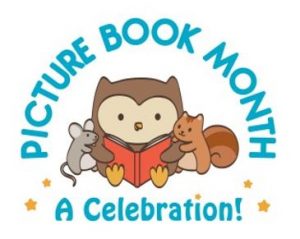 National Picture Book Month is an international literacy initiative that celebrates picture books over the month of November.
OverDrive supports this celebration with digital versions of all your favorite stories and artwork – from Pete the Cat to Goodnight Moon.
As a former children's librarian who did many, many, story times I believe that digital picture books are a wonderful way for emerging readers to practice their reading skills. ESL learners will also benefit from using read along versions where the text is narrated.
A great quote about this format from the Teacher's Guide on the National Picture Book website:
"Picture books can address both heart and the standards. Picture books allow for story. Picture books teach empathy. Picture books help relate human experiences to academic concepts and address complex issues and content. And because picture books have a short-focused format, the academic concepts and complex issues become readily accessible to children."
OverDrive has curated a Picture This! list of our favorite picture books so you can see all the great titles we offer. Ready to purchase? Visit Marketplace.
Then have a listen to our Professional Booknerds podcast on Picture Book Month!
Ep. #280- New Mommas talkin' kid books for Picture Book Month!
Browse blog and media articles