Monday 5×5 for December 3 2018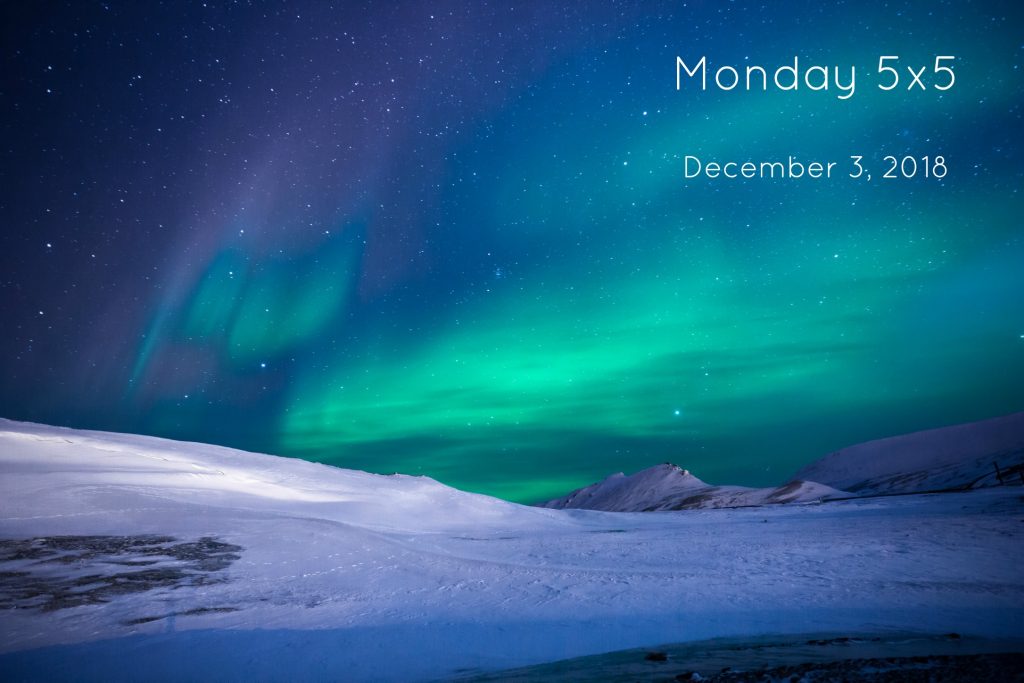 HELLO DECEMBER! Ohmygosh. There's only one month left in 2018, can you believe it?
Electric Literature asks is Iceland the most literary country in the world?
This is a really wonderful introduction to the history of Icelandic literature and the trajectory it has taken to the current day.
If you're discovering books are on back-order & more expensive, it could be because printing paper is in short supply
Awkward. Admittedly, I'd never really considered where the paper that goes into book printing comes from and that paper as a resource is not necessarily sustainable in large quantities thanks to, y'know, deforestation and other environmental concerns. But even then, as this points out, there are obstacles in the way, such as the shutting down of paper mills and unexpected demand for a title.
LitHub has the biggest fiction bestsellers of the last 100 years
This is based on United States sales and, really, I think the bestseller lists says a lot about where we as a country and community were at a given moment in time based on the books we were reading. Not even just the #1 bestseller of the year but the other titles consumed during that time. It's also interesting to see what wasn't the #1 bestseller at the time but now, decades later, has gained more notoriety.
On the off chance you missed the news, Margaret Atwood is writing a sequel to The Handmaid's Tale
Okay. I'll say it: as a huge Margaret Atwood fan, I'm not too crazy about this. For me, part of the appeal to The Handmaid's Tale is the not knowing. Or, well, knowing enough as we do thanks to the historical notes. Sure, there are things I'm curious about but I honestly don't know if I really want to find out. Part of what I like so much about Atwood's work is that so often we are left with loose ends and more questions than answers. It's why I will re-read Oryx and Crake over and over again, but haven't touched either sequel since that initial read.
Tomi Adeyemi accuses Nora Roberts of plagiarism
The Germans have this word, fremdschämen, which essentially means feeling embarrassed for someone. That basically sums up how it feels to watch a debut author accuse someone like Nora Roberts of plagiarism. I mean, okay, sure, Tomi Adeyemi isn't just any debut author but, still. Nora Roberts. (Also, I saw this unfold on Twitter thanks to romance author Beverly Jenkins — a writer who, FYI, has one of the best Twitter feeds ever — so you should just start following her.)
This week's hot picks from last week you may have missed are The Mortal Word by Genevieve Cogman (5th book in an utterly delightful series about a librarian spy in alternative reality) and How Long 'til Black Future Month by NK Jemisin (short stories by three-time Hugo Award winning author? Sign me up).
Tags In
Browse blog and media articles