Why Audiobooks from the Library Can Be Your Best Workout Partner
It's estimated that 77% of people give up on their New Year's resolutions after the first few weeks. And I'm guilty as charged. Honestly, I don't even remember the resolutions I so dutifully set just a few short weeks ago. Not surprising considering many of us set lofty goals on top of our already full plates. There's just too much to do and never enough time. If only it were easier to accomplish goals like saving money, reading more books, and exercising more.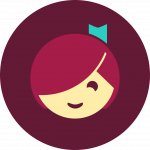 Enter: Libby.
Instead of listening to the same old playlist or searching tirelessly for a new podcast, check off more books on your TBR list by listening to free audiobooks from the library and working out at the same time! Whether running, hiking, biking, or lifting weights, the best motivation is a story you can't put down as well as knowing that (as cheesy as it may sound) you're strengthening your body and your mind. When your mind is distracted, you're more likely to exercise longer, harder, and look forward to doing it again the next day.