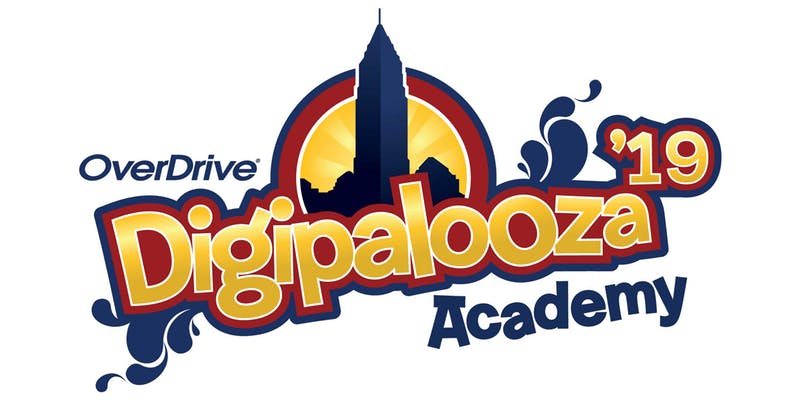 Join us for Digipalooza Academy and attend these great sessions!
It's almost time for Digipalooza Academy, and we can't wait for all of you to join us in either Toronto or Pasadena! Since we started hosting Digipalooza back in 2006, we've always had our library partners come to our hometown in Cleveland, but we decided to take Digipalooza on the road in 2019. It's the same chance to network and attend panel discussions and informative sessions that you've always loved, but this time we're bringing Digipalooza to you.
Each Digipalooza Academy is a one-day event full of learning opportunities including the following:
Librarians sharing budget-friendly strategies for managing high demand and holds
Learn about new opportunities to collaborate with your community's schools and engage more young readers

Become a 

Libby 

Ambassador and get equipped with all the best ways to engage new users and avid readers

Walk away with fun, creative and targeted outreach ideas to reach different subsets of your community
Networking opportunities to learn from and share best practices with peers
We hope you'll consider joining us for Digipalooza Academy in either Toronto or Pasadena and participate in these sessions, among all the other programming we have lined up! For more information visit www.digipalooza.com.
REGISTER TODAY
August 9, 2019 – Toronto, ON
October 23, 2019 -Pasadena, CA
About Digipalooza Academy
We started hosting Digipalooza in 2006 to bring together our partners for a unique blend of education, networking and fun. Since then, we've hosted five international user group events with dozens of speakers from publishing industry experts to authors and librarians across the globe.
For 2019, we're introducing Digipalooza Academy, one-day events across North America, to share and learn best practices to maximize budget and meet the increasing demand for digital books in your community.
Join us for a jam-packed day of interactive panels led by leading librarians and the OverDrive team, networking opportunities, and hands-on sessions to become a digital expert at your library.
Tags In
Browse blog and media articles