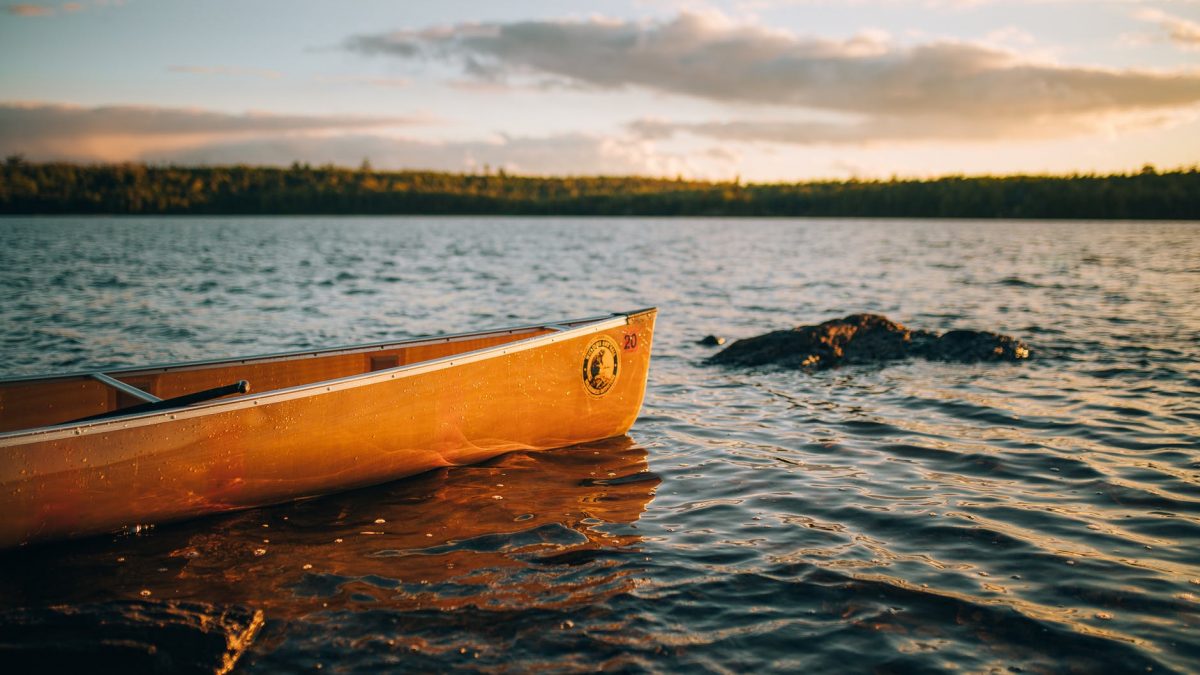 OverDrive's favorite summer reading spots and settings
By: Tiffany Wincek, Account Manager
The days are getting longer, the weather is getting warmer, and OverDrive Summer Read just started. What does this mean? The summer season is fast approaching, and Team OverDrive is thinking about their favorite books and places to read this time of year. Check out their suggestions below!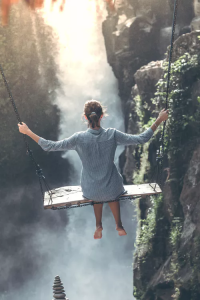 "One of my favorite places to read outdoors in Cleveland is Bookhouse Brewery in Ohio City. Taking a departure from basically every other brewery in the area, this place has a really welcoming, cozy vibe. The inside is all woodwork and bookshelves, and the outside patio has a few small gardens to give you just enough nature in the urban setting. Oftentimes, there's a guy out there playing acoustic guitar, and I regularly see families out there as well. It reminds me of the pubs I frequented when I studied abroad in Oxford. After our lectures, we'd head to one of the many that were around and do our reading over a pint. It's the perfect place to enjoy a beer outside while being able to read a good book!"
– Ben, Account Manager
"My very favorite place to read outdoors is on the front porch swing during a summer rainstorm. On the front porch in general is my favorite, but my very, VERY favorite is during a rainstorm. The sound of the rain, the clean smell of the air — just thinking about it makes my heart smile. A cup of tea really tops it off. At that moment, all is right."
– Lisa, Product Support Specialist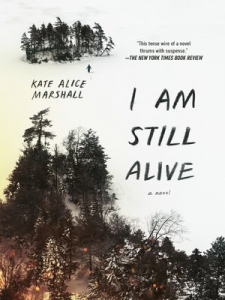 "My favorite place to read outside is in my backyard in my hammock! It is so nice to relax in the hammock and feel the breeze as I read an awesome book under the trees. My favorite outdoor title is I Am Still Alive by Kate Alice Marshall. It is a great survival story with an amazing setting in the wilds of Canada. The description of the remote Canadian wilderness makes you feel like you are there, and the female protagonist shows how hard it is to survive on your own in the wilderness, but also how she can persevere against all odds. The juxtaposition of me reading in my tame, comfortable backyard versus Jess battling against the elements and wild animals is not lost on me!"
– Rebecca, Content Specialist
"The outdoors are a magical place to read, and although I don't have a favorite place, I do have a preferred setting. I love to read beneath trees and beside bodies of water. Whether this is along the shores of Lake Erie, near the Cuyahoga or Chagrin rivers of Ohio, or on one of my many camping trips out West, water provides the calm necessary for me to focus on the book I'm reading. The trees are a luxury as well. They're a natural chair, sun umbrella, and companion. To that end, one of my favorite nonfiction titles is The Hidden Life of Trees by Peter Wohlleben. It is a fascinating book that details the mysterious mechanics of forests and the humanity of trees. It is the perfect outdoor read."
– Regis, Account Manager
"I absolutely love to read on the beach or next to a swimming pool! It is so pleasant to enjoy the sunshine while getting lost in a book. And once I start to get too hot, I can go for a quick dip to cool off. I am also a fan of floating on a raft with my book in tow."
– Meredith, Account Manager
"I may be taking liberties here, but the first title that came to mind when thinking of "outdoor settings' was A Court of Mist and Fury by Sarah J. Maas, book two in the A Court of Thorns and Roses series. The Night Court described within the book is intricate and beautiful. She takes the time to describe both the sights and smells. It's been a few years since I've read the series but even now, if I close my eyes, I can picture Maas' court as if I were there. ACoTR takes please in a fantasy realm, so setting is very important. Maas takes the time to ensure her characters, conflicts, and settings are fully formed. You follow Feyre on her journey from timid, reluctant huntress to powerful High Lady. Without the description of Prythian (the fairy realm) and the many courts, especially the splendor of the Night Court, I don't think I would have been invested as I was, and boy was I invested. If you love epic stories, this is definitely a series for you!"
– Christina, Outreach Specialist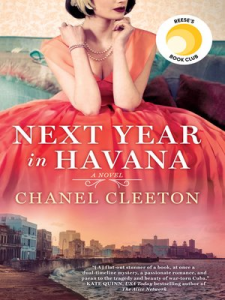 "I have two favorite places to read outside, the commonality of both though…in the sun and being OUTSIDE! I absolutely love reading at the beach. I think the tranquility of the waves and the warm sun makes it ideal for being able to escape into whatever world you are reading about. I also love reading on my deck surrounded by trees and flowers. It is the perfect place to be in my own little sanctuary and get into my reading. I'm able to ignore what is going on or has to be done in the house and just relax and read. I can put things on hold and just be. The most recent book I read with an outdoorsy location that comes to mind is the Malecon in Havana from the book, Next Year in Havana. In the book they describe the beach and view so wonderfully that you want to be there right in that moment looking at it, too."
-Kristen, Product Support Specialist
"My favorite outdoorsy nonfiction title is The Stranger in the Woods: The Extraordinary Story of the Last True Hermit by Michael Finkel. I read this as an ebook in 2017 after a recent trip to Maine, the setting of this title. Maine is a beautiful state, so I couldn't blame the main character Christopher for hiding away to the forest, though I could never imagine actually living alone for three decades amongst the moss, trees, and a stack of books. I love how this true story got me in the mindset of someone who simply wanted to live alone…tough for an extrovert like me. As a nature enthusiast and hiker, this title drew me back to the woods."
– Lauren, Training Specialist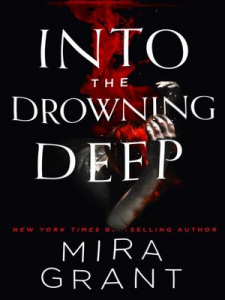 "I know it's not technically outdoors, but my favorite "outdoors" reading spot is my three-season room. This room is comfortably warm, and the wall-to-wall windows provide the most wondrous cross breeze. The best parts? These windows also let in an extraordinary amount of sunshine, I can read "outside" from May-October, and there are no bugs! And while I'm sitting in my bug-free sunshine-filled room, I'm reading Into the Drowning Deep by Mira Grant. Murderous mermaids in the middle of the Mariana Trench? Yes, please!"
– Andrea, Product Support Specialist
Need additional recommendations? Check out these titles that celebrate and explore the great outdoors and get out there and read!
Tags In
Browse blog and media articles