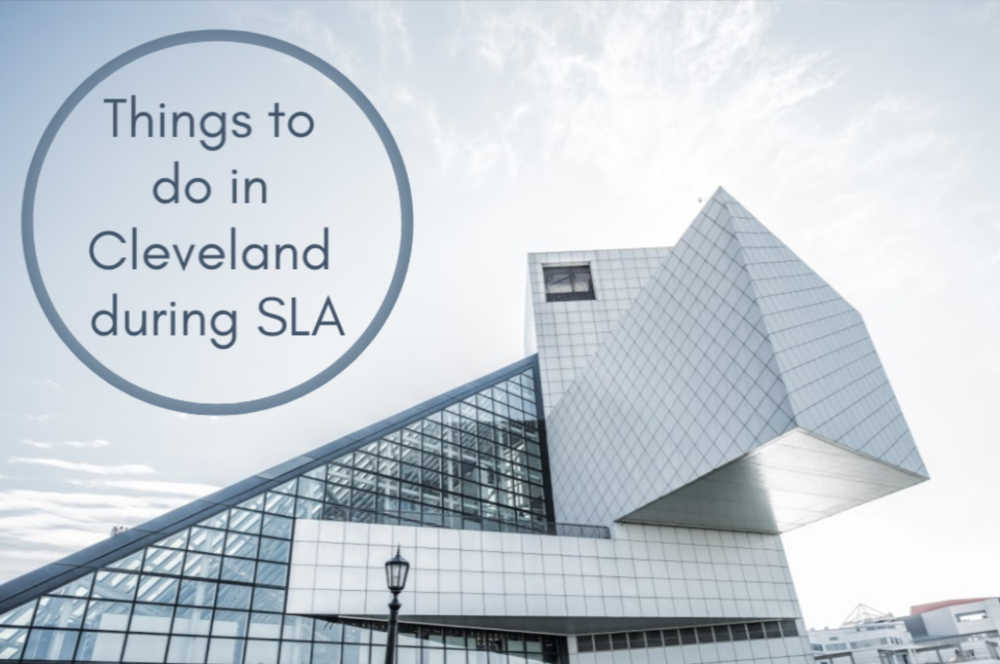 Things to do in Cleveland during SLA
If you've ever wondered if Cleveland really rocks, the answer is yes! (Although, admittedly, we may be a bit biased.) Soon, our friends from the Special Library Association (SLA) will find out just how much Cleveland rocks because this weekend they'll be hosting their annual conference here!
Whether you're just in town for the conference or plan on extending your trip a few days, there are plenty of things to do in Cleveland when you have some downtime. Here's just a sampling of all the amazing things Cleveland has to offer:
Visit a museum
So many of the librarians coming to town from SLA work in museums, and we have quite a few of our own to show off. For the sports fans, there's the Pro Football Hall of Fame in nearby Canton, Ohio, while gardeners must add the Cleveland Botanical Garden to their activity list. You probably know that Cleveland is home to the Rock & Roll Hall of Fame and Museum, but did you also know that near the Rock Hall, at Burke Lakefront Airport, is the International Women's Air & Space Museum? We also have the Great Lakes Science Center, and just across the Cuyahoga River is the Greater Cleveland Aquarium.
Grab a bite to eat (or drink!)
Cleveland is home to some fantastic restaurants from world-renowned chefs all within easy walking distance from the convention center. Our own "Iron Chef" Michael Symon has several, including Mabel's BBQ. Across the street from Mabel's is Butcher and the Brewer, a brewpub with its own in-house butcher and charcutier. We also have a Southern Tier taproom, which, along with featuring standard Southern Tier beers, also serves several unique beers brewed just for the Cleveland location. Have no fear vegetarian and vegan friends, we have plenty of veg-friendly options for you, too, including Cleveland Vegan, Forage and Johnny Mango. Local favorites Happy Dog, Melt and Barrio all offer vegan-friendly versions of their popular dishes. You can even get vegan donuts at one of my absolute favorite places, Brewnuts.
Explore the outdoors
After sitting in sessions all day, I always love getting outside and stretching my legs, and summer in Cleveland is the perfect time to take advantage of all of the amazing green space we have in the city. If you're getting in on Wednesday or Thursday, head over to Edgewater Park for Edgewater LIVE, a weekly outdoor concert series held on the banks of Lake Erie. I also recommend walking through Cleveland's Cultural Gardens, a wonderful city gem of 31 gardens cultivated by different cultural or nationality groups. For a closer attraction, just a few blocks up from the Convention Center is Playhouse Square and the world's largest outdoor chandelier.
We hope you all enjoy your time in our city during the SLA conference, and be sure to stop by booth #118 to discover all the benefits of offering ebooks and audiobooks through OverDrive.
Tags In
Browse blog and media articles