Monday 5×5 for June 17, 2019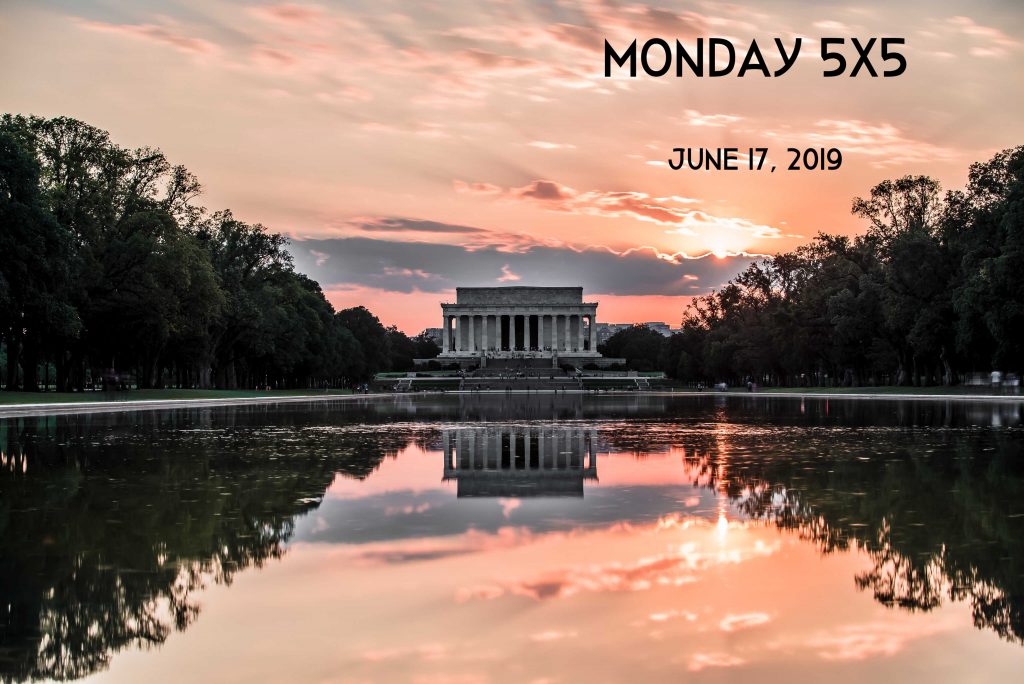 It's ALA Annual time! This week, thousands of librarians will be heading towards our nation's capitol for a week of sessions, networking, and lots of free books. Surprisingly, despite being a major introvert I absolutely love going to library conferences and meeting up with all of my library friends and OverDrive partners. But, until then, here is this week's roundup of five articles I came across this week and wanted to share:
The New Yorker on the secret rebellion of Amelia Bedelia
Who doesn't love Amelia Bedelia and her literal interpretation of everything? I rather love the idea that this isn't ignorance, but a subversive act on the part of Amelia.
LitHub on bringing the wizarding world of Harry Potter to life in Orlando
A few years ago (like, weeks after I started here at OverDrive), I was able to go visit the Wizarding World of Harry Potter. Now, it is important for all of you to know that I am a Slytherin and have, on occasion, dabbled in Dark Mark accessories. On this particular visit, I was wearing my Dark Mark earrings. So it was that we were wandering the park and turned a corner down a dark alley and lo and behold stumbled upon Borgin and Burkes, the shop known for its affiliation to dark magic and Slytherin in the Harry Potter series. I walked in and about died, I was so happy (and spent the majority of my money there). When we entered, one of the employees came over and was making, y'know, chit chat like they do with everyone, very polite "Let me know if I can help you with anything." AND THEN HE SPOTTED MY EARRINGS. In a split second his entire demeanor changed and I basically felt like how Lucius Malfoy feels when everyone is falling over themselves to help him. Well done, Universal Studios. Well done.
Speaking of Harry Potter, the Potter Puppet Pals are back
Way back in 2007, the Potter Puppet Pals broke the internet with their incredible video The Mysterious Ticking Noise. (Snape. Snape. Severus Snape.) They produced similar videos over the years but have been primarily absent for awhile now so I am so excited to see that they are back. And not just back but paired up with fandom band Harry and the Potters.
The Guardian looks at the vicious war over young adult books
Ah, young adult Twitter. It is both an absolutely wonderful world and a beast that eats its own kind.
Over on the New York Times, a timeline of Agatha Christie's mysterious 11-day disappearance
Like many people, I've always been fascinated by this particular period of time in Christie's life. The woman just …… disappeared for over a week and even now, nobody knows exactly why. Lots of people have offered up theories (including the Doctor Who television show, in one of my favorite episodes of the series), but even in her own autobiography she remained silent on the subject.
Tags In
Browse blog and media articles