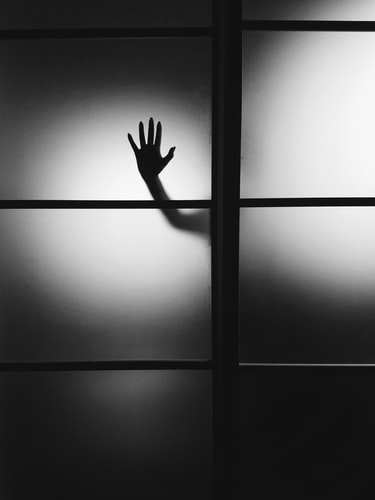 Spooky Books that scared us as kids
By: Ty Sugick, Account Manager
Summer is over and fall has arrived. The season of pumpkin spice, fresh apple cider, hoodies and hayrides is upon us. Fall is a nostalgic time for everyone, as the weather outside begins to cool off, the fun seems to heat up with Halloween on the horizon. My family had an October tradition of watching scary movies, baking cookies and telling our best campfire stories. I believe author John Sinor described it best, "October is crisp days and cool nights, a time to curl up around the dancing flames and sink into a good book."
This led me to ask my fellow OverDrivers, "What books scared you as a kid?" Welp, most answered they were too afraid to venture into the horror genre, but for those who dared to read beyond their fears, these are the titles that made them tremble with terror!
First, here are mine:
Miss Nelson is Missing by Harry Allard
Miss Nelson is Missing is a story of a caring teacher that struggles to earn the respect of her students. One day Miss Nelson doesn't come to school, and the students are faced with a strict, evil-looking substitute. Miss Nelson is Missing struck fear in my young heart, I remember being afraid of my teacher turning into a witch if I mistreated her.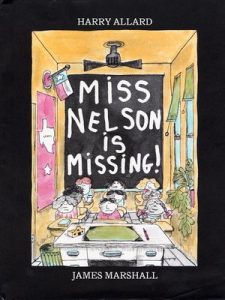 The Austere Academy by Lemony Snicket
The fifth book in the A Series of Unfortunate Events, one of my favorite series growing up. Count Olaf spent the series making Violet, Klaus and Sunny Baudelaire's life difficult. In this story, the Baudelaire's are sent off to boarding school, where the students are forced to sit through boring violin sets for hours and spend the rest of their hours avoiding bullies.
And for Team OverDrive…
The Graveyard Book by Neil Gaiman
The Graveyard Book is creepy and magical. An award-winning fantasy novel full of ghosts, murder and magical skills.
Sarah Wilsman – Content Specialist

In a Dark, Dark Room and Other Scary Stories by Alvin Schwartz
The classic childhood spooky story of "The Green Ribbon" left me horrified! In the story, Jenny wears a green ribbon around her neck to hide a big secret. A secret that her husband Alfred would not find out until too late.
Rhonda Easton – Human Resources

Rewind by Peter Lerangis
A freaky-good story that plays with multiple dimensions through a video camera that can rewind reality. Adam uses the camera to unfold the past and somehow finds himself in the picture.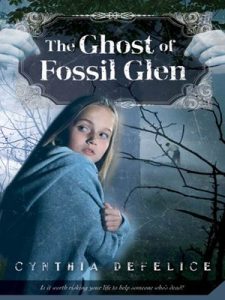 The Ghost of Fossil Glen by Cynthia Defelice
This one is great; my sister and I both couldn't put it down. Allie receives a mysterious package at her door containing a notebook which allows her to communicate with a ghost. The ghost and Allie work together to solve the ghost's murder, while Allie fights to prove her sanity to her best friend, Karen.
Shannon Carrol – Product Support Specialist

Bunnicula by James Howe
I've never been into being scared on purpose. I don't read thrillers, I don't listen to true crime podcasts and I don't watch horror movies. But as a kid there was an amount of "coolness" associated with reading scary books. I never got into the Goosebumps books or Scary Stories to Tell in the Dark because I'm not into scaring myself, but I do remember loving the Bunnicula series. These books were on the humorous side of scary about a vampiric bunny rabbit that didn't suck blood but vegetable juice. Monster-adjacent is close enough for me!
Hannah Monson – Content Specialist

Stories that give us Goosebumps!
The most frequent answer for the books that scared us at OverDrive was the Goosebumps series by R.L. Stine. Goosebumps has been entertaining young readers since 1994; it's even been adapted into a TV show and movie.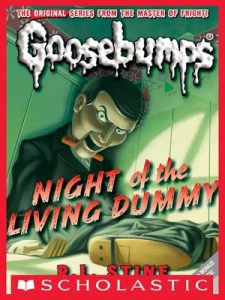 OverDrive Founder and CEO Steve Potash even had the privilege of interviewing Stine for Perspectives on Reading.
Here's a list of recommend Goosebumps titles:
Night of the Living Dummy 
College Weekend
One Day at Horrorland
Go Eat Worms
Party Games
Don't Stay Up Late
Tags In
Browse blog and media articles