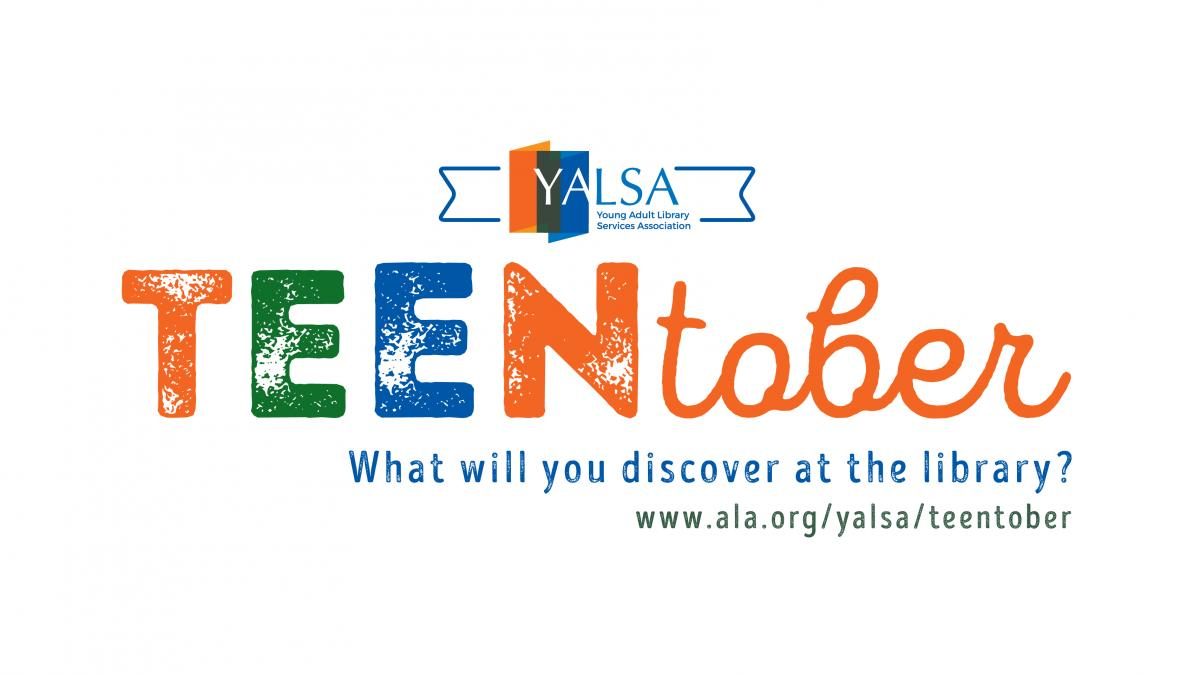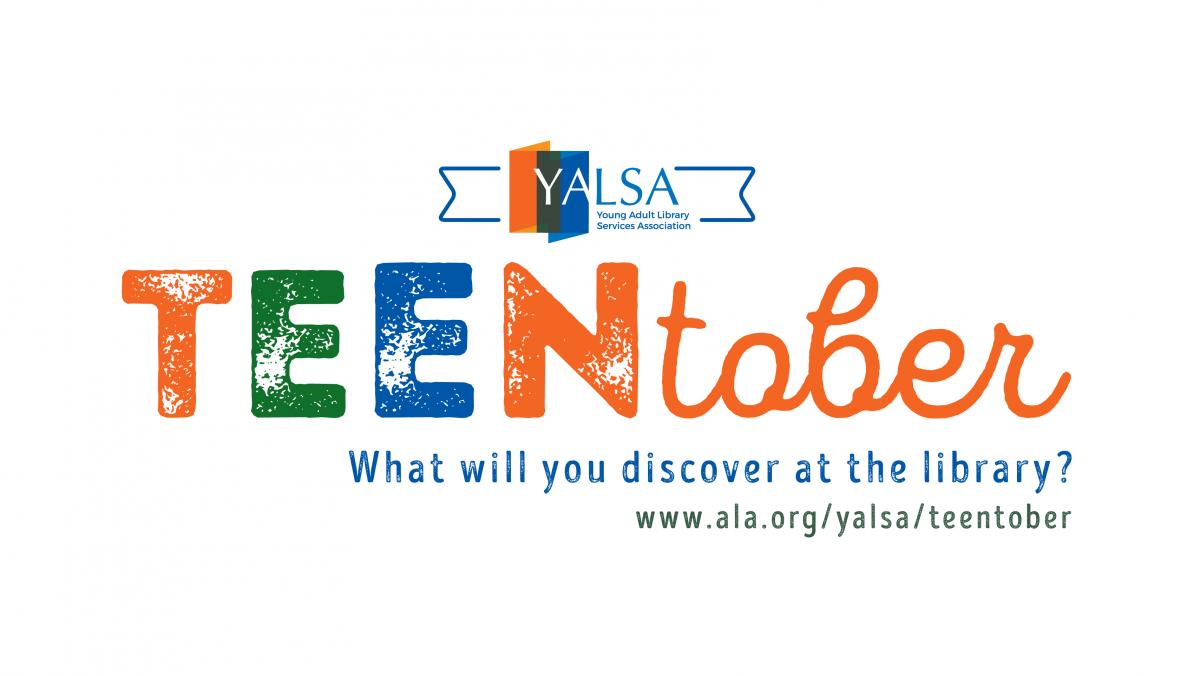 Celebrate TeenTober with these resources
By: Sarah Wilsman, Content Specialist and Christina Samek, Outreach Specialist
The Young Adult Library Services Association (YALSA) has combined the former Teen Tech Week and Teen Read Week into one month-long "TeenTober" event in October.
TeenTober "aims to celebrate teens, promote year-round teen services and the innovative ways teen services helps teens learn new skills, and fuel their passions in and outside the library." During TeenTober, libraries can choose what to highlight for their teen patrons: technology, reading or digital literacy.
Recommended Teen Reads
If you want to promote reading, in general, this month, here's a list that includes current popular titles and some past Printz winners. Idea: Host a Blind Date with a Book or Book Tasting event with your teens and get them reading independently.
For titles that focus on technology and digital literacy, use this TeenTober list our staff librarians created and check out these 25 easy celebration tips for connecting teens to tech.
On The Resource Center
OverDrive's Resource Center ties into TeenTober with a couple of great kits geared toward teen readers: the Safe Space Kit and Teen Romance Kit. Safe Space presents Sora as a safe haven for kids to explore heavier topics, featured in select popular fiction titles, that might affect their lives like anxiety, bullying, identity, etc. The Teen Romance Kit is a bit lighter and features imagined texts between beloved YA characters.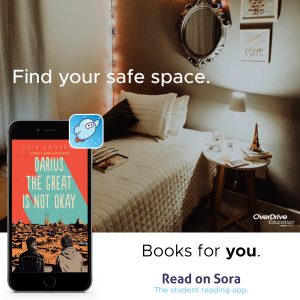 Looking for titles to tie in to our kits? Say no more!
Teen Romance:
Safe Space / Tough Topics:
You can also share this fun and colorful, YALSA-approved TeenTober graphic across social media. Here's some suggested copy, too: October is TeenTober, a month dedicated to teens and reading. Explore our collection to find titles that speak to you. Be it comic books or memoirs, reading is reading!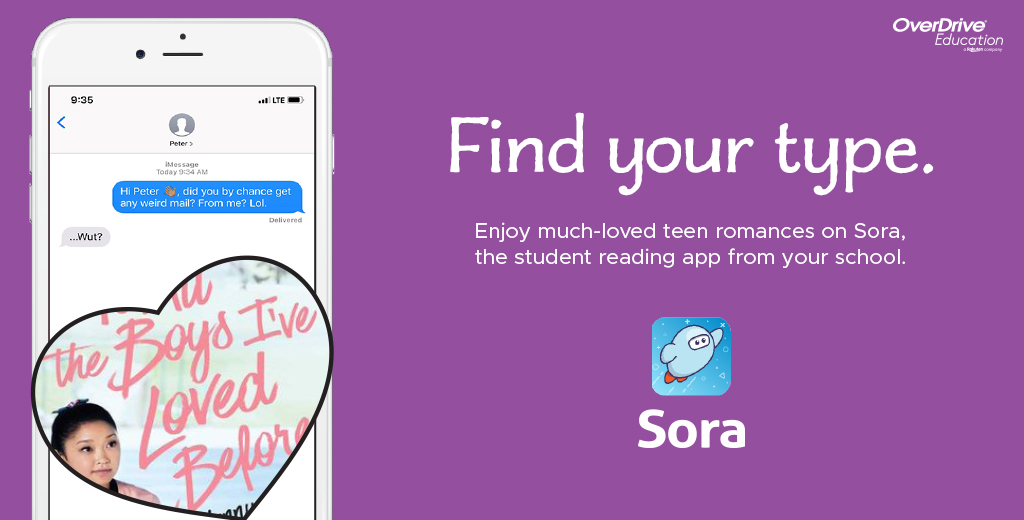 And really, reading is reading. We hope you and your teen readers enjoy TeenTober and continue to read all year long!
Browse blog and media articles