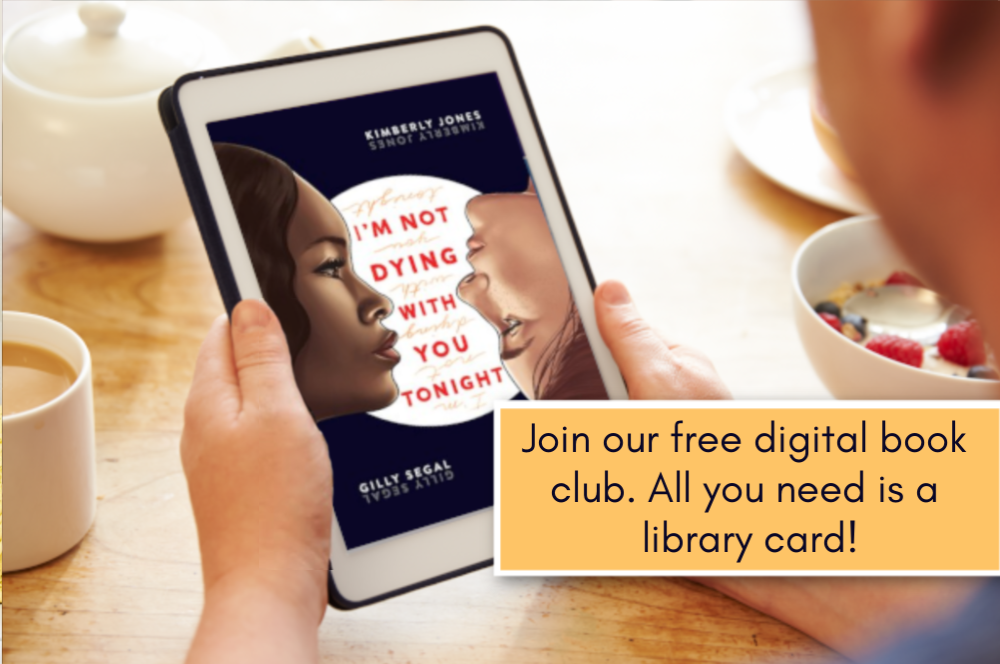 Big Library Read is back with I'm Not Dying With You Tonight
By: Jill Grunenwald, Marketing and Communications Specialist
Big Library Read (BLR) is back, and this time we bring you a powerful story about two girls from very different backgrounds who must rely on each other to get through the violent race riot that has enveloped their city. I'm Not Dying With You Tonight by Gilly Segal and Kimberly Jones is a timely and powerful story, and we're so excited our readers voted for it to be the next BLR title.
From now until Nov. 18, readers at participating OverDrive libraries and schools can check out the ebook and audiobook of I'm Not Dying With You Tonight without any waitlist or holds. Given the topic, we anticipate you'll want to talk to other readers about it, so be sure to head over to our discussion board to share your thoughts. You can also join the conversation using the hashtag #BigLibraryRead.
For libraries looking to promote Big Library Read, we've created a marketing kit featuring press releases, posters and bookmarks that you can print out along with graphics to use on social media. For library partners there are Libby marketing materials, while schools can take advantage of the Sora graphics. The BLR website also has a discussion guide that can be used by librarians, readers and educators to facilitate thoughtful conversations around I'm Not Dying With You Tonight. The discussion guide includes suggestions on how educators can implement the book into the classroom curriculum.
About I'm Not Dying With You Tonight
Lena has her killer style, her awesome boyfriend and a plan. She knows she's going to make it big. Campbell, on the other hand, is just trying to keep her head down and get through the year at her new school. When both girls attend the Friday-night football game, what neither expects is for everything to descend into sudden mass chaos. Chaos born from violence and hate. Chaos that unexpectedly throws them together. They aren't friends. They hardly understand the other's point of view. But none of that matters when the city is up in flames, and they only have each other to rely on if they're going to survive the night.
About Big Library Read
Big Library Read, facilitated by OverDrive, is a global reading program that connects readers around the world with the same ebook at the same time without any wait lists or holds. This worldwide digital version of a book club is available for free through your local library or school and all you need to get started reading is a library card.
Tags In
Browse blog and media articles