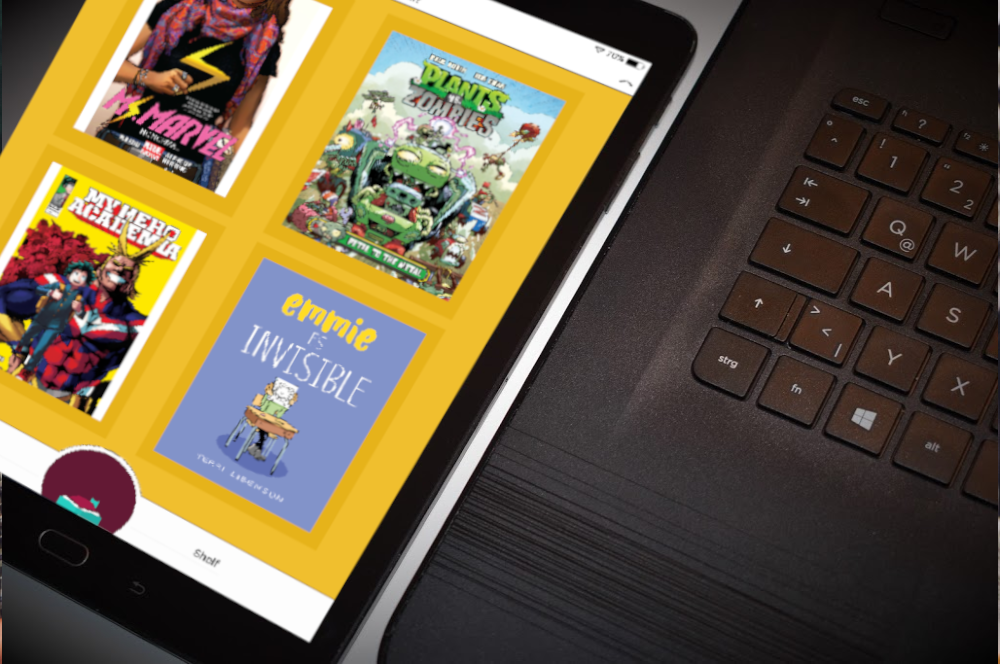 eReading Room ready comic collections
Recently, my husband and I started rewatching the Marvel movies. We opted to go with story order, starting with the first Captain America film, which is set in the 1940s. Watching the franchise this way gives me a greater appreciation for both the storytelling strategy spread out over the twenty films, but also just how intricate the Marvel universe is. (It's also fun to watch the first Avengers film and Captain America: The Winter Soldier, both of which were filmed here in Cleveland! Watching Nick Fury participate in a car chase on a street I've driven down a million times is a little surreal.)
Marvel isn't the only comic book publisher who has created vast worlds for their characters. It's partly why comics have such strong fanbases. But there are also spectacular standalone graphic novels out there as well, and if you aren't already offering comics and graphic novels through OverDrive, now is the time to start. Along with having titles from the big names like Marvel and DC Comics, we also have titles from popular publishers like IDW Comics, Titan Comics, VIZ Media, izneo SAS, Editorial Planeta and Manga Classics.
Some of our library partners, like Sacramento Public Library, have even created eReading Rooms for comics and graphic novels. This makes it easy for readers to find the content they want when they want it.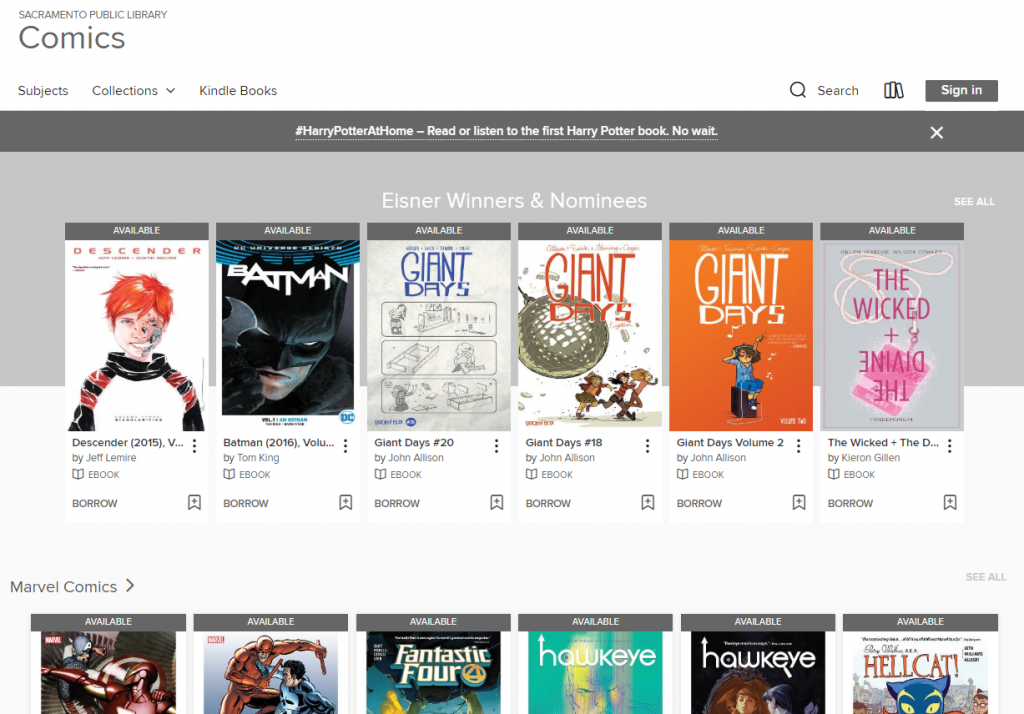 To help, we've put together three eReading Room ready lists of Juvenile and YA content that will make your readers think you are a superhero:
J/YA comics for Reading Rooms in English
J/YA Comics for Reading Rooms in Spanish
Visit Marketplace to start shopping and contact your Account Manager for more information on how you can set up your own Comics eReading Room.
Browse blog and media articles