Your remote learning resources – all in one place
By: Christina Samek, Outreach Specialist
In all of this uncertainty, one thing has remained the same: schools and libraries will always rise to the occasion to support their students and patrons during challenging times. We've seen some remarkable things these past few weeks: virtual book clubs, libraries and schools partnering through Public Library CONNECT to offer access to more content, publishers providing simultaneous-use, no-cost access to hundreds of quality titles, teachers going above and beyond in behalf of their students, and much more—a lot of goodness in a time when we need it most.
We've been sharing a lot of information over the last few weeks regarding ways OverDrive, through the Sora student reading app, is supporting remote learning during this crisis. In an effort to consolidate this information, we've created a page that hosts everything, from low cost and no-cost content offerings to supported promotional resources, teaching tools and real-life examples of schools using Sora in creative and innovative ways.
Take a look: Resources for Remote Learning
Some of the schools featured deserve an additional shout out!
Remote Learning with Sora
1. Hawaii State Department of Education
The Hawaii DOE is working on a Public Service Announcement to share information about Sora with their school community and build awareness of digital resources for students. Our marketing team helped them craft the message!
2. Denver Public Schools
DPS has taken on several initiatives to increase awareness and access to Sora, including all-staff trainings and grade-wide reads for students in grades 7-12. They also worked quickly to set up Public Library CONNECT with Denver Public Library.
3. Fulton County School District
FCSD Media Specialist Sarah Sansbury was a huge proponent of using social media to promote Sora, even well before the crisis. She won School Stars in 2019 and took best in Social Media in 2020's contest. Currently, she's promoting one of the titles from Sora Sweet Reads as part of a virtual book club.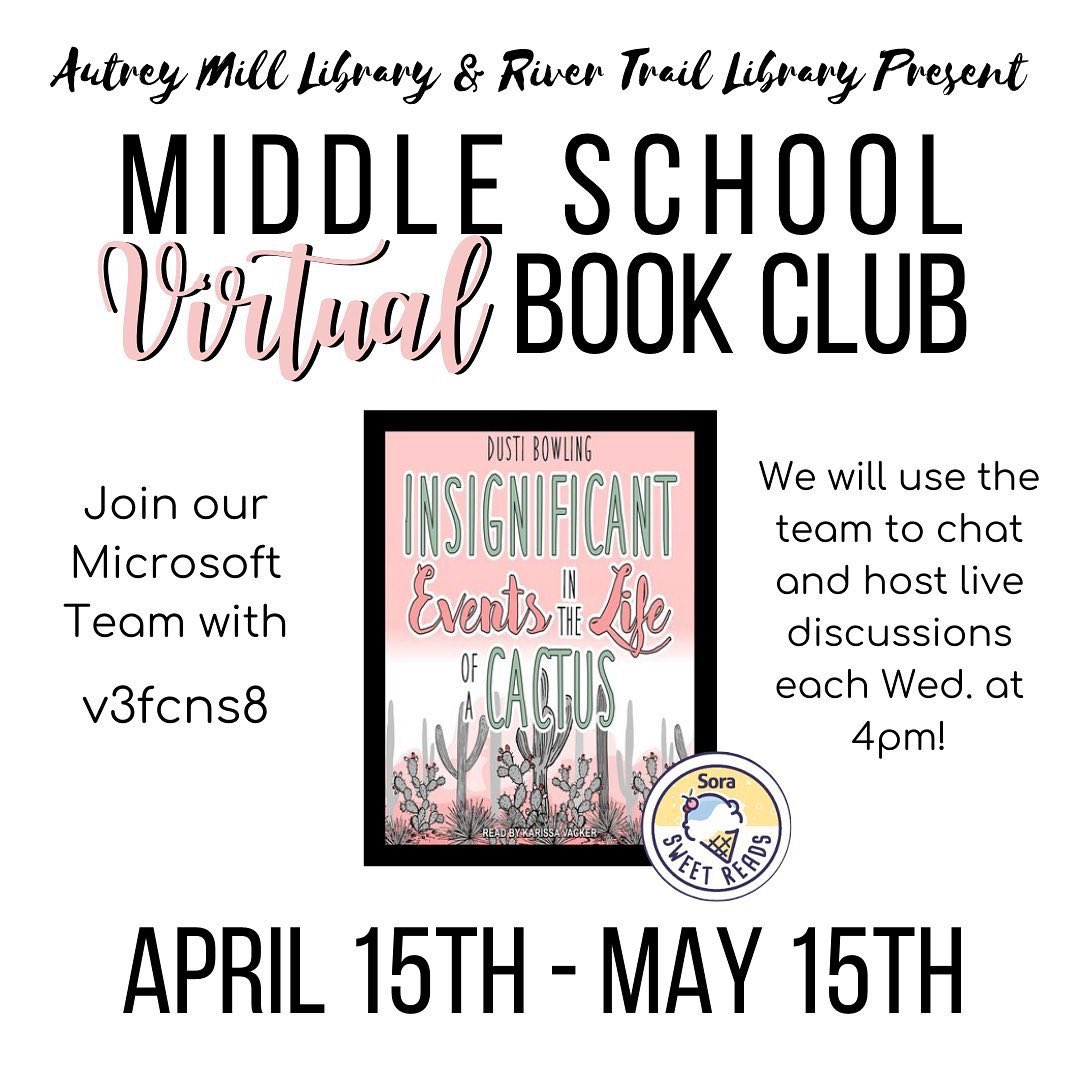 4. Fresno Unified School District
FUSD's Tom Nixon has also been extremely active in promoting Sora on social media. Recently, he (and several other Fresno County educators and librarians) also participated in a webinar discussing the success his district has had in partnering with Fresno County Public Library through Public Library CONNECT. Check out the webinar replay here.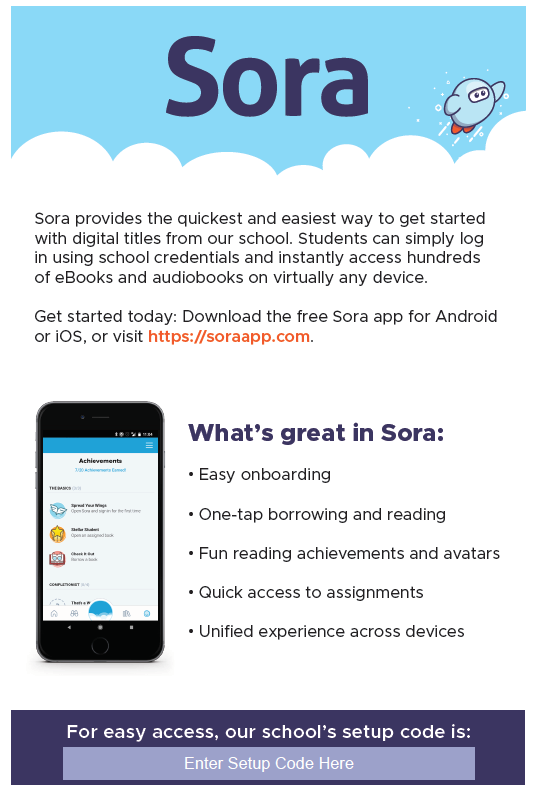 5. Hart County School District
HCSD has been adding Sora Informational Hand-outs to the "lunch-boxes" students are picking up while school is closed.
Thank you from OverDrive
We know that doesn't even begin to cover all of the examples of schools supporting their students in new and creative ways.
Has your school found new or innovative uses for Sora ? Let us know!
Finally, let me close with a thank you. Thank you for the work you are doing to keep students learning, growing, and reading. So many heroes have emerged in this crisis to help us all, and you are among them.
---
About the Author:
Christina Samek is an Outreach Specialist at OverDrive. She develops resources that help K-12 educators grow engagement among their students, faculty and parents. Prior to coming to OverDrive, she worked in the magazine industry. She has a degree in journalism and English literature from Miami University (OH). She loves reading, writing, running, her adorable little boy, her husband, cherry turnovers and her dog, Willow.
Browse blog and media articles