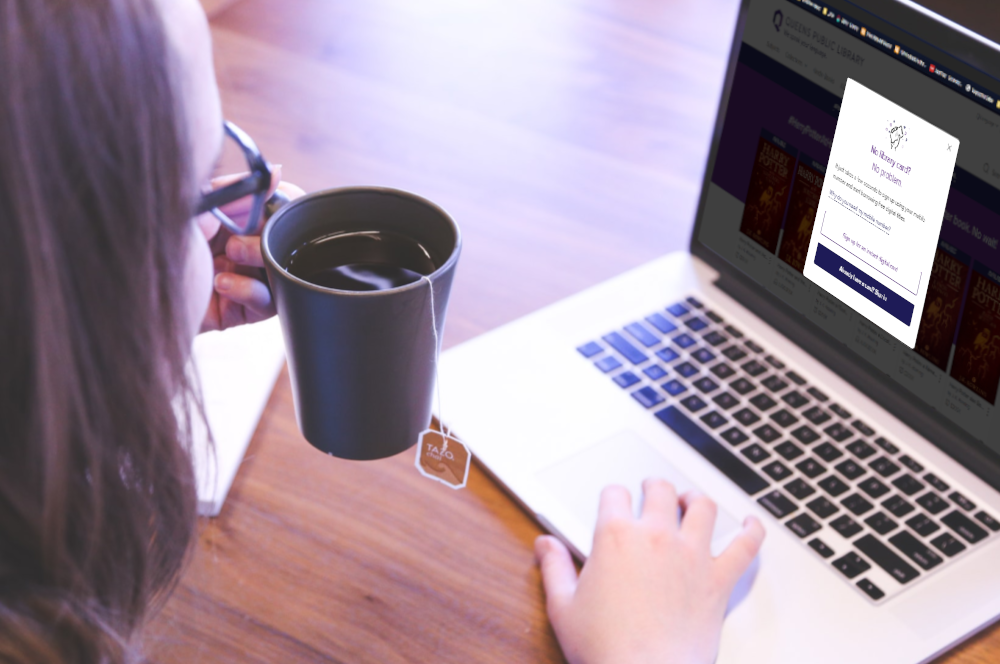 Record number of new library patrons are using Instant Digital Card
By: Adam Sockel, Integrated Marketing Specialist
With library buildings closed, hundreds of thousands of readers have gained free, secure access to ebooks and audiobooks in the last five weeks.
Recently, we shared a story about how dozens of library systems began offering OverDrive's Instant Digital Card (IDC) service to their communities as a response to the COVID-19 crisis and the Stay at Home orders across the country. On March 13, most libraries across the country began closing their physical branches to aid in the social distancing efforts. Since then, 112 library systems have used Instant Digital Card to connect with their communities, issuing 156,000 (and counting) new cards instantly. These readers now have anytime, anywhere access to thousands of ebooks and audiobooks on Libby and their library's OverDrive website. For comparison, that's more IDC users created in just over a month than in all of 2019.
These new library patrons are contributing to the surge in digital reading as April's numbers show more than twice the average number of users interacting with their library's digital collections. Libraries are seeing a huge increase across all genres and age groups. Young adult nonfiction circulation alone has jumped 232% (in the five weeks since March 13 compared to the five weeks before March 13) as students turn to their libraries for educational content. Overall, ebook circulation overall is up 33%.
The communities that now offer Instant Digital Cards to their library include all five boroughs of New York, thanks to Queens Public Library, as well as all of Los Angeles (both Los Angeles Public Library and LA County Library). Readers in the entire states of Ohio, West Virginia, Kentucky, Tennessee, Alabama, Montana, and much of California also can get instant cards thanks to statewide systems and major consortia.
Any library that signs up for Instant Digital Card before April 30th will have all fees involved waived by OverDrive. If you haven't yet added IDC for your community, contact your OverDrive Account Manager today.
Tags In
Browse blog and media articles