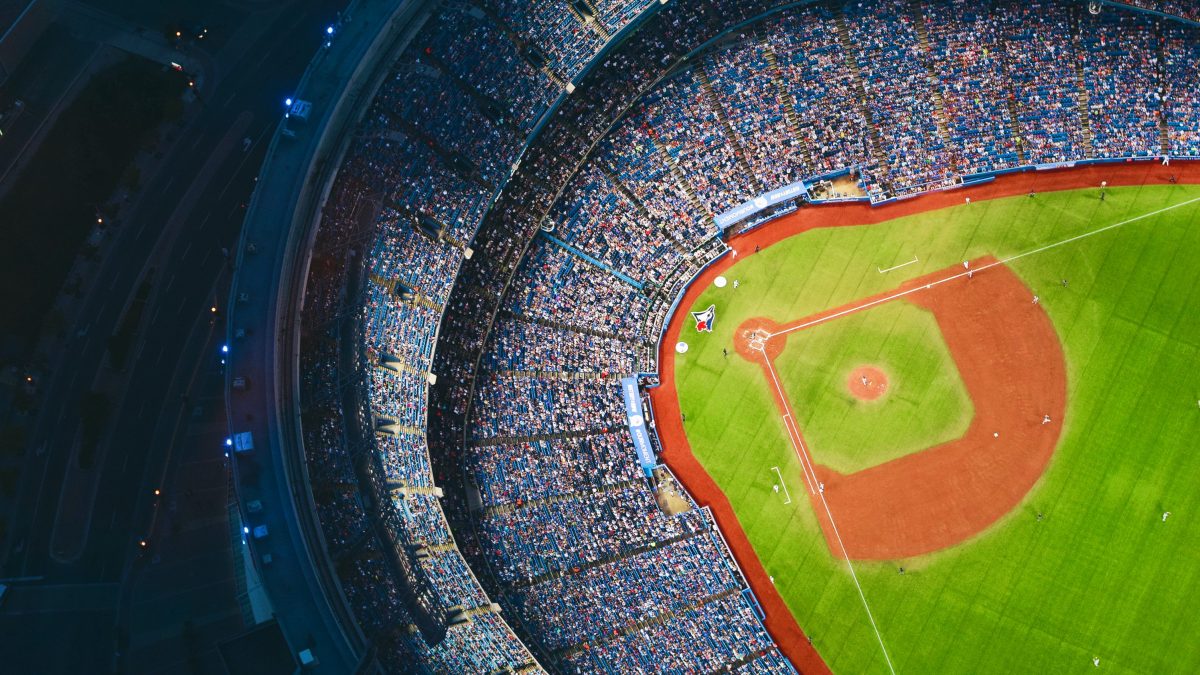 Put me in coach: book recs for baseball fans
By: Adam Sockel, Integrated Marketing Specialist
When I was growing up, you could find me in one of two places: the library or a baseball field. I spent countless hours on diamonds in every small town across the Midwest. I played high school and collegiate baseball and spent my summers on competitive travel clubs spending our days in sweltering heat competing in America's national past time.
To me, summer has always been defined by the crack of a bat, the smell of pine tar, the impossibly green grass of the outfield, and the eternal hope of keeping a rally alive. Baseball has no time limit and so, if you just keep hitting, you can stay in that moment forever. It's not dissimilar from getting lost in a book. A baseball field has a way of taking you to another place, mentally.
After a long delay because of the Covid-19 pandemic, Major League Baseball is returning this week which means, to me, summer has finally arrived. To celebrate, I thought I'd share a few of my favorite baseball-themed books. Who knows, maybe this crazy shortened year will finally be the year for my beloved Cleveland professional baseball team. That's the thing about baseball, you wake up every new day with hope…
Ball Four by Jim Bouton – Ball Four serves as both a time capsule to the 1960s as well as one of the first true looks inside the life of a professional team's clubhouse. The book was condemned by many players at the time, but it gave fans a glimpse into the lives of their heroes and showed that they're real people.
The Boys of Summer by Roger Kahn – This is a book about young men who learned to play baseball during the 1930s and 1940s, and then went on to play for one of the most exciting Major League ball clubs ever fielded, the team that broke the color barrier with Jackie Robinson.
The Catcher Was a Spy by Nicholas Dawidoff – Moe Berg is the only major-league baseball player whose baseball card is on display at the headquarters of the CIA. For Berg was much more than a third-string catcher who played on several major league teams between 1923 and 1939. Educated at Princeton and the Sorbonne, he is reputed to speak a dozen languages and went on to become an OSS spy in Europe during World War II.
My Cubs by Scott Simon – This one hurts to include because Scott Simon's beloved Cubs beat my Cleveland professional baseball team to win their first World Series in over one hundred years. However, the powerful tribute to what the Chicago Cubs mean to fans and the city of Chicago cannot be denied. They broke my heart but they filled millions of others with endless joy when they finally raised the trophy.
Hear Scott Simon on the Professional Book Nerds podcast:
The Teammates by David Halberstam – The Teammates is the profoundly moving story of four great baseball players who have made the passage from sports icons—when they were young and seemingly indestructible—to men dealing with the vulnerabilities of growing older. At the core of the book is the friendship of these four very different men—Boston Red Sox teammates Bobby Doerr, Dominic DiMaggio, Johnny Pesky, and Ted Williams—who remained close for more than sixty years.
Veeck As In Wreck by Bill Veeck & Ed Linn – Bill Veeck was an inspired team builder, a consummate showman, and one of the greatest baseball men ever involved in the game. His classic autobiography, written with the talented sportswriter Ed Linn, is an uproarious book packed with information about the history of baseball and tales of players and owners, including some of the most entertaining stories in all of sports literature.
The Negro Leagues: Celebrating Baseball's Unsung Heroes by Matt Doeden – When modern baseball fans think of African American players, they may think of Ken Griffey Jr. or Derek Jeter. But what about the Black stars who didn't play Major League Baseball? In the early 1900s, Black players were not allowed in the Major Leagues. The Negro Leagues provided an alternative for African American players.
Tags In
Browse blog and media articles