Free Spanish-language marketing materials for Hispanic Heritage Month
By: Annie Suhy, Outreach Specialist
Hispanic Heritage Month (September 15 – October 15) recognizes and celebrates the contributions of Americans tracing their roots to Spain, Mexico, Central America, South American and the Spanish-speaking nations of the Caribbean have made to American society and culture. And to celebrate this important month, we are highlighting stories from Latinx perspectives in a series of social media graphics to inspire readers to connect with the diverse and rich cultural history of Hispanics and Latinos.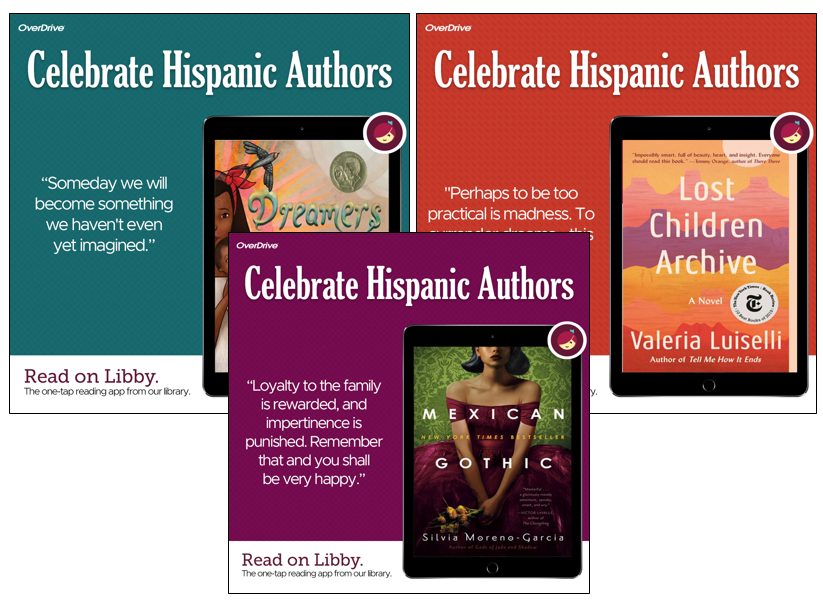 Promote older titles like Love in the Time of Cholera from Nobel-Prize winning author Gabriel García Márquez or newer releases like Silvia Moreno-Garcia's Mexican Gothic. Also included are titles for kids, as it is vital for young readers to be able to see themselves in the characters they read about, or to read about a perspective other than their own.
To help you promote your digital collection to your Spanish-speaking patrons, we are offering any interested U.S. public library a free marketing package that includes a Spanish-language business card holder and Spanish-language business cards. To get a package shipped to your library, fill out this form and add in a shipping address where you'd like to receive the materials. Kits will ship within 4-6 weeks.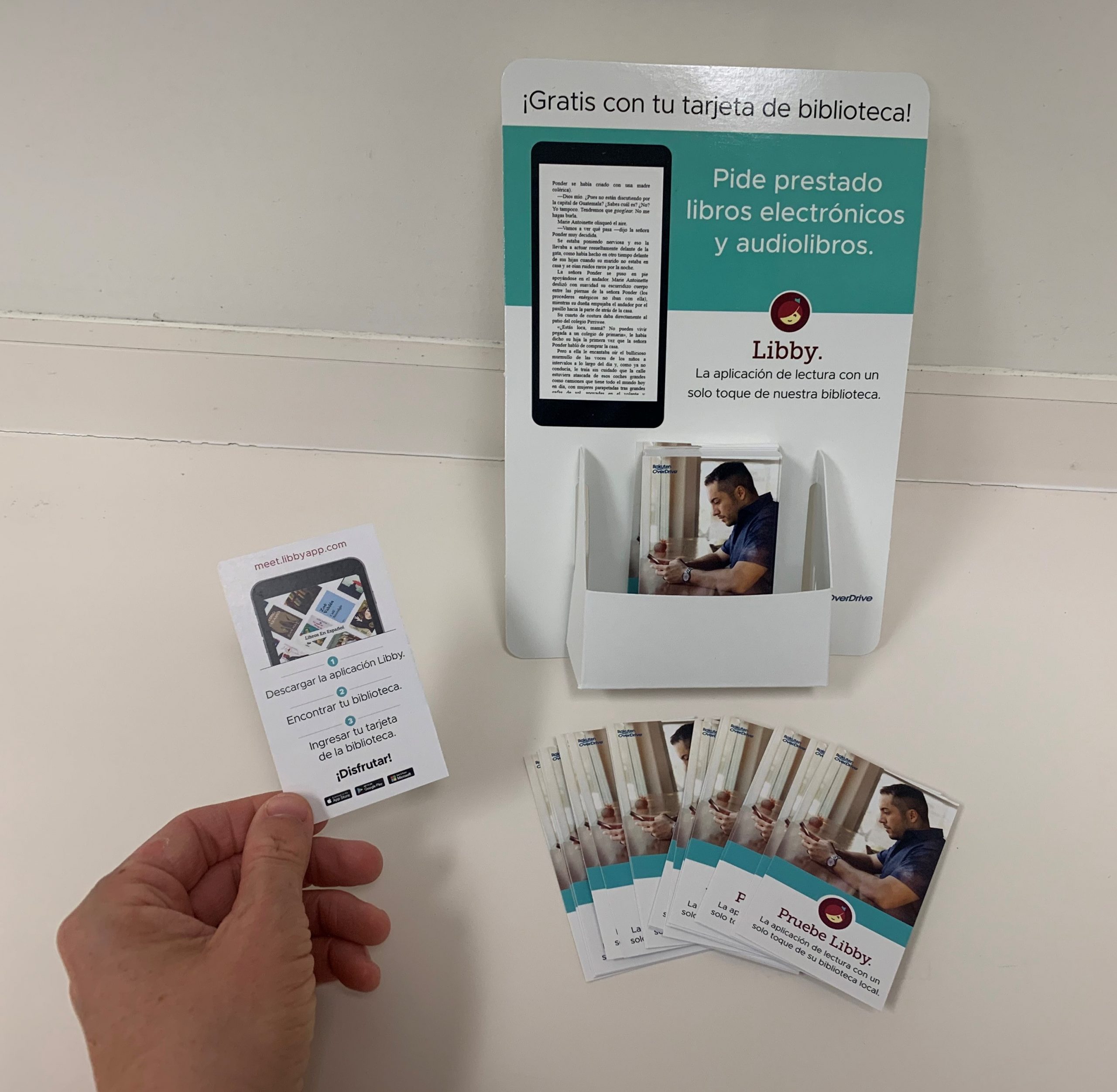 To promote on social, download any of our graphics available in Spanish that can help you reach patrons on your social accounts.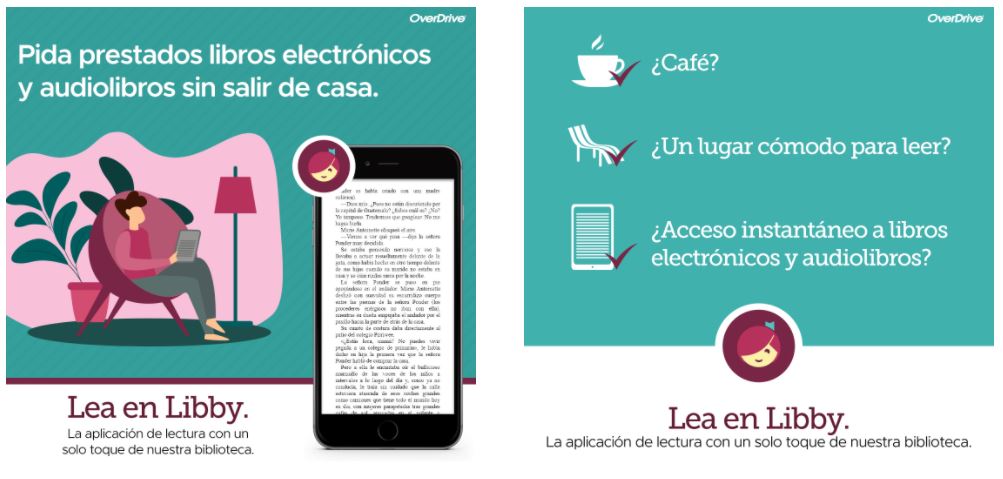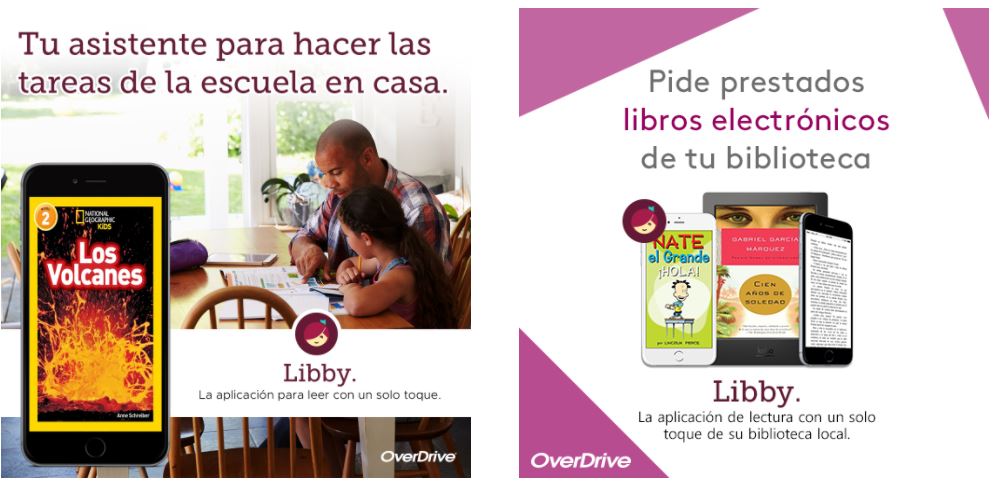 The Libby interface is also available in Spanish, including helpful information and guides, and can be updated to the patron's native language to simplify their experience. Learn how to change the app language for Libby.
Questions? Looking for something specific for your library? Contact us.
Tags In
Browse blog and media articles