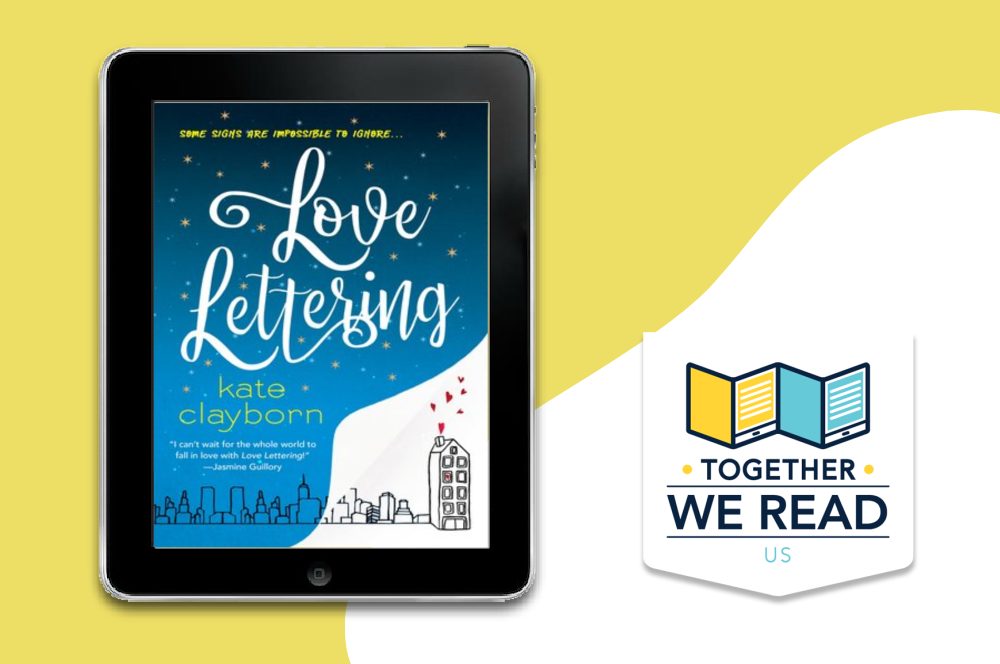 Readers will fall in love with our upcoming Together We Read title so save the date!
By Jill Grunenwald, Marketing & Communications Specialist
Together We Read is returning for our United States libraries! This digital book club is an opportunity for users at United States libraries to read the same book at the same time. From Feb. 10 – 24, 2021, readers will be able to check out the ebook of Love Lettering by Kate Clayborn without waitlist or holds. In January we will have more information, including a marketing kit that our partners can use to promote the program to their users.
Just in time for Valentine's Day, Love Lettering is a delightful romance about Meg, a woman who has made a name for herself in the hand-lettering business. Along with designing custom journals and stationary for clients, she has a knack for reading signs from the universe. Which is how she slips a secret word into the wedding program of Reid and his fiancée, a word that warns the marriage is doomed for failure. She doesn't expect anyone to notice the word, but Reid does and a year later he tracks her down to find out how Meg knew his relationship would implode. But Meg is struggling with deadlines and a creative block and doesn't have time to entertain Reid's questions. But as the pair spend more time together, a new sign from the universe starts to emerge and Meg has to decide if she's willing to take the risk of following it.
Be sure to subscribe to the OverDrive Blog so you don't miss updates on this and all of our exciting reading programs. Also be sure to check the Resource Center frequently as we're constantly adding new marketing materials to help your library promote any and all campaigns and programs you're putting out into your community through your digital library.
Browse blog and media articles