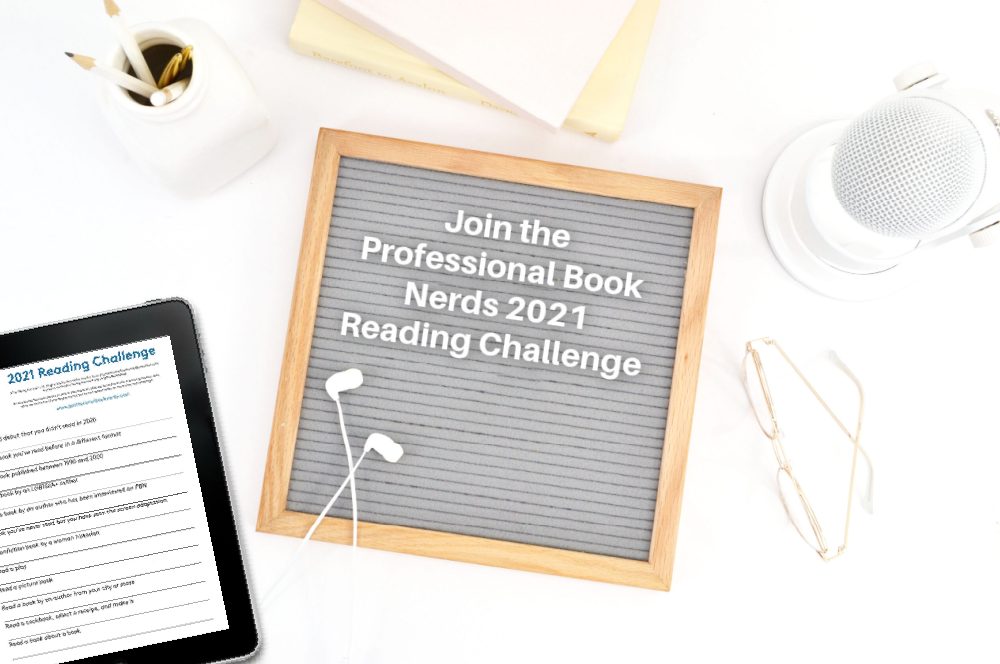 Join the Professional Book Nerds 2021 Reading Challenge
By: Jill Grunenwald, Professional Book Nerd
For the last couple of years, my Professional Book Nerds co-host and I have created a reading challenge to encourage our listeners and fellow book nerds to read outside their comfort zone. This year is (finally) almost over, which means it's time to share our 2021 Reading Challenge!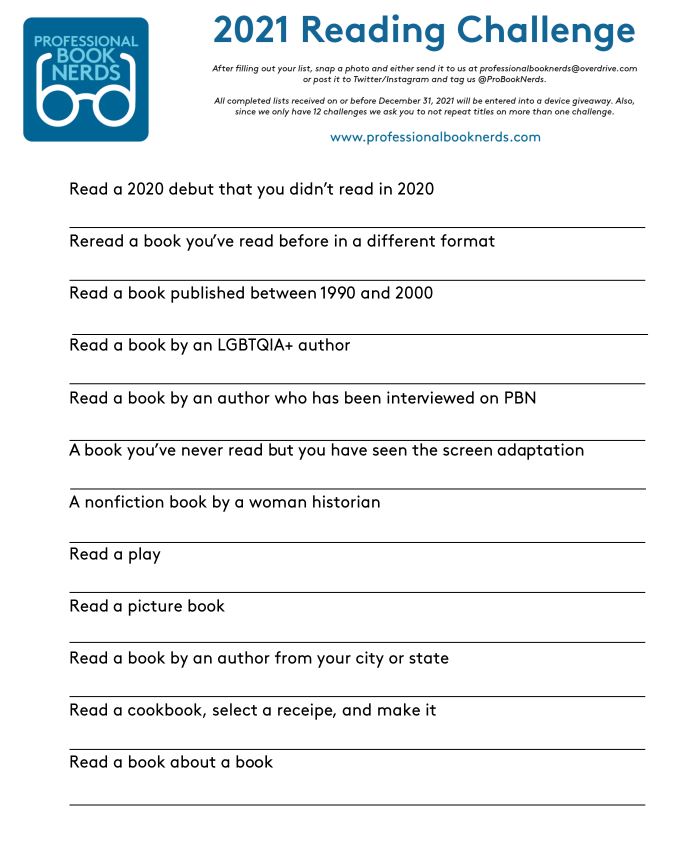 When we were coming up with our list, we took 2020 into account because we know it's been a tough year for everyone. Even just finding the mental bandwidth to finish a book this past year was difficult. Which is why one of our 2021 reading challenges is to read a picture book. Because picture books are fun and quick, but chances are unless you have kids in your life you haven't read one in awhile. So go ahead and indulge in the whimsy of your childhood and read a picture book.
We also know that 2020 debut authors had extra obstacles as new writers because so many opportunities to connect with readers were canceled, like launch parties, in-person events, and signings. So in order to boost some love for those new authors who published their first book during the pandemic, we want you to read a 2020 debut that you did not read this past year.
Feel free to print off the above image and share it with your family, friends, fellow librarians, and any other book nerd in your life! Once completed, readers can send it to the Professional Book Nerds either via email (professionalbooknerds@overdrive.com) or by sending a screenshot to us on Instagram or Twitter (@ProBookNerds) for a chance to win a free device from OverDrive.
If you've been participating in the 2020 Reading Challenge, you still have two weeks left to get your completed forms turned in!
Tags In
Browse blog and media articles