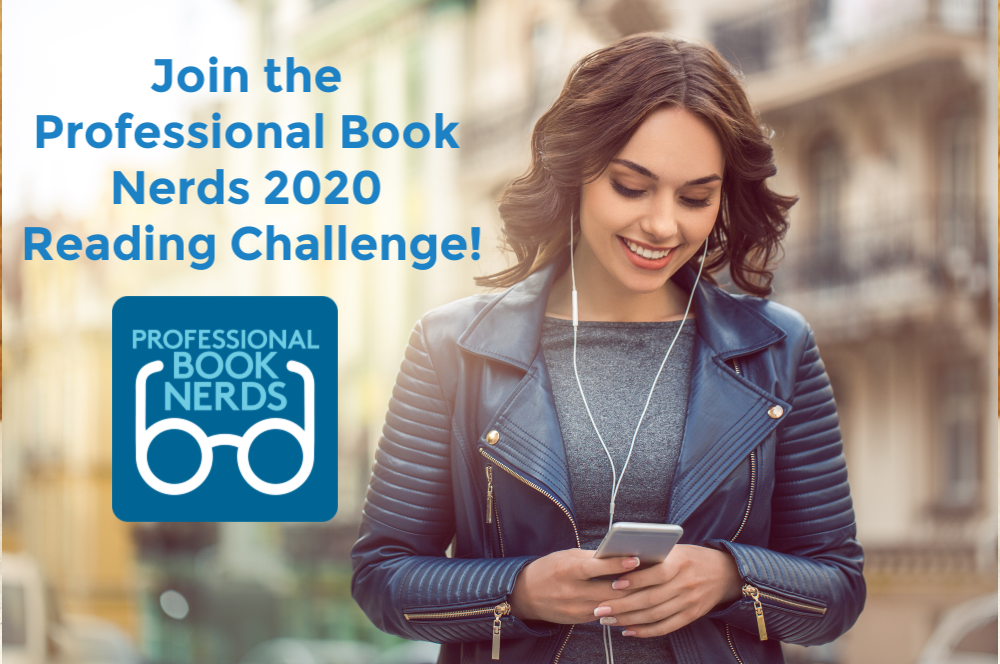 Join the Professional Book Nerds 2020 Reading Challenge
By: Jill Grunenwald, Marketing and Communications Specialist
Last year, our Professional Book Nerds created a reading challenge and readers from all over the world participated, each reading 12 different books to fulfill the challenge. The nerds had so much fun creating the 2019 challenge, they had to create a similar challenge for 2020!
The Professional Book Nerds 2020 Reading Challenge is a list of 12 different types of books that readers will need to read throughout the calendar year. Some of this year's challenges include "A self-published book" and "A book written by an LGBTQ+ author." Once completed, readers can fill out the form below and send it to the Professional Book Nerds either via email ( professionalbooknerds@overdrive.com ) or by sending a screenshot to them on Instagram or Twitter (@ProBookNerds) for a chance to win a free device from OverDrive. Readers cannot use the same book for more than one task.
The Professional Book Nerds 2020 Reading Challenge is designed to get readers out of their comfort zone and introduce them to books and authors they wouldn't normally read. The nerds will be sharing recommendations for each task throughout the year, so be sure to subscribe to the podcast to stay up-to-date! You can also join the conversation by using the hashtag #PBNRead2020.
Don't miss out on this fun way to find your next great reading adventures all throughout 2020. Feel free to print off the below image and share it with your fellow librarians, family, friends and any other reader in your life!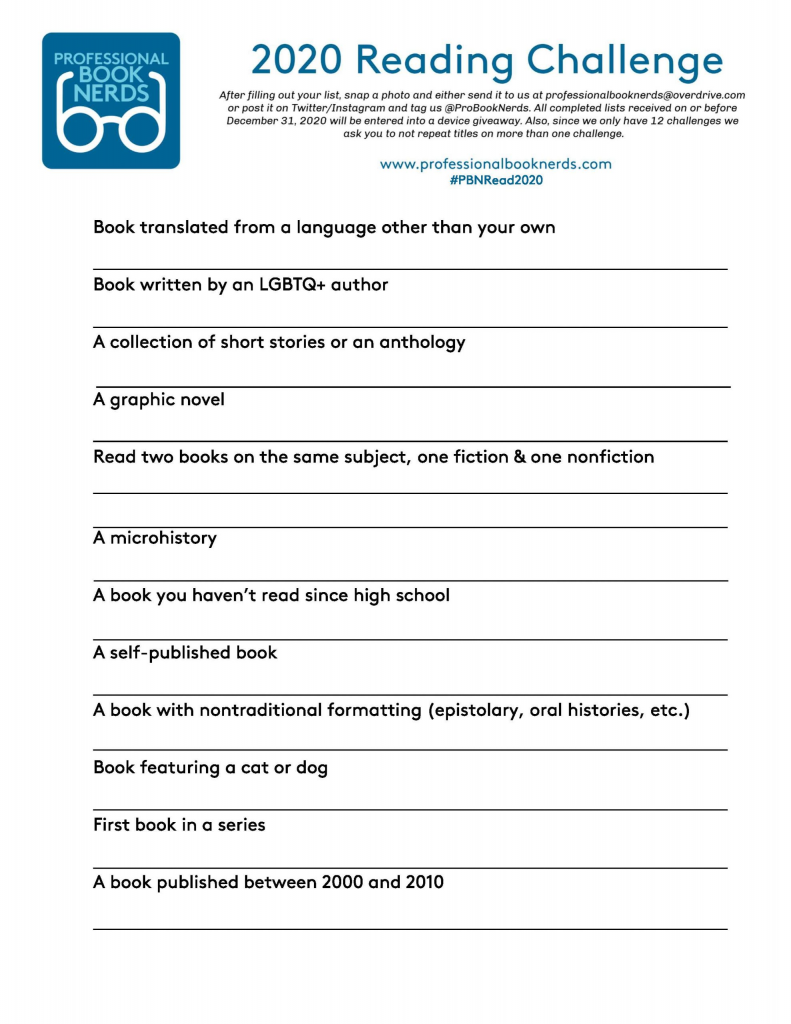 Tags In
Browse blog and media articles