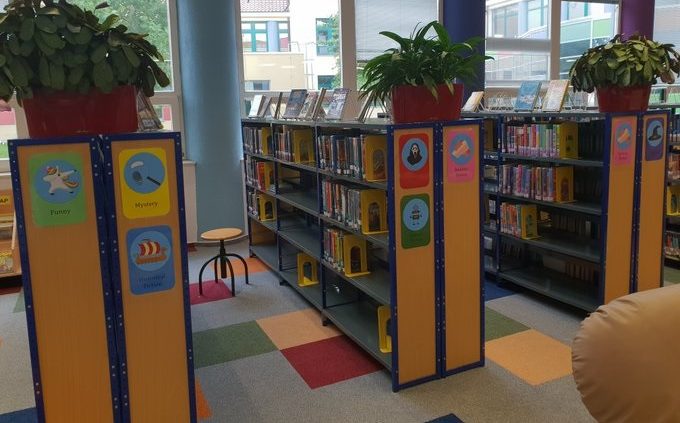 The genrefied library: How one elementary librarian made the transition
By: Meredith Wemhoff, Account Manager
Every book lover has their unique preference for how to organize their personal library. For example, arranging based on color has become increasingly popular.
I hesitate to admit that my current organizational method is no method at all. Elbow Room by MakeSpace has provided 12 Clever Ways to Organize Your Book Collection, and I may need to take a page out of their book (pun intended) by adopting one of the recommended methods! As an unabashedly emotional human being, organizing my books based on how they made me feel at the time that I read them sounds quite intriguing.
While I might need a little Marie Kondo in my life, school libraries don't have the luxury of being disorganized and unintentional. To that end, an emerging trend has seen librarians ditch the Dewey Decimal System in favor of genrefication – a technique that relies on classifying books, music, film, etc. into more simplified genres or categories – in hopes that it will help increase student engagement with the library.
We here at OverDrive see the value in this method, as that's how digital collections are arranged in the Sora student reading app. Students can search the curated collections created by their school or browse the popular subjects section.
---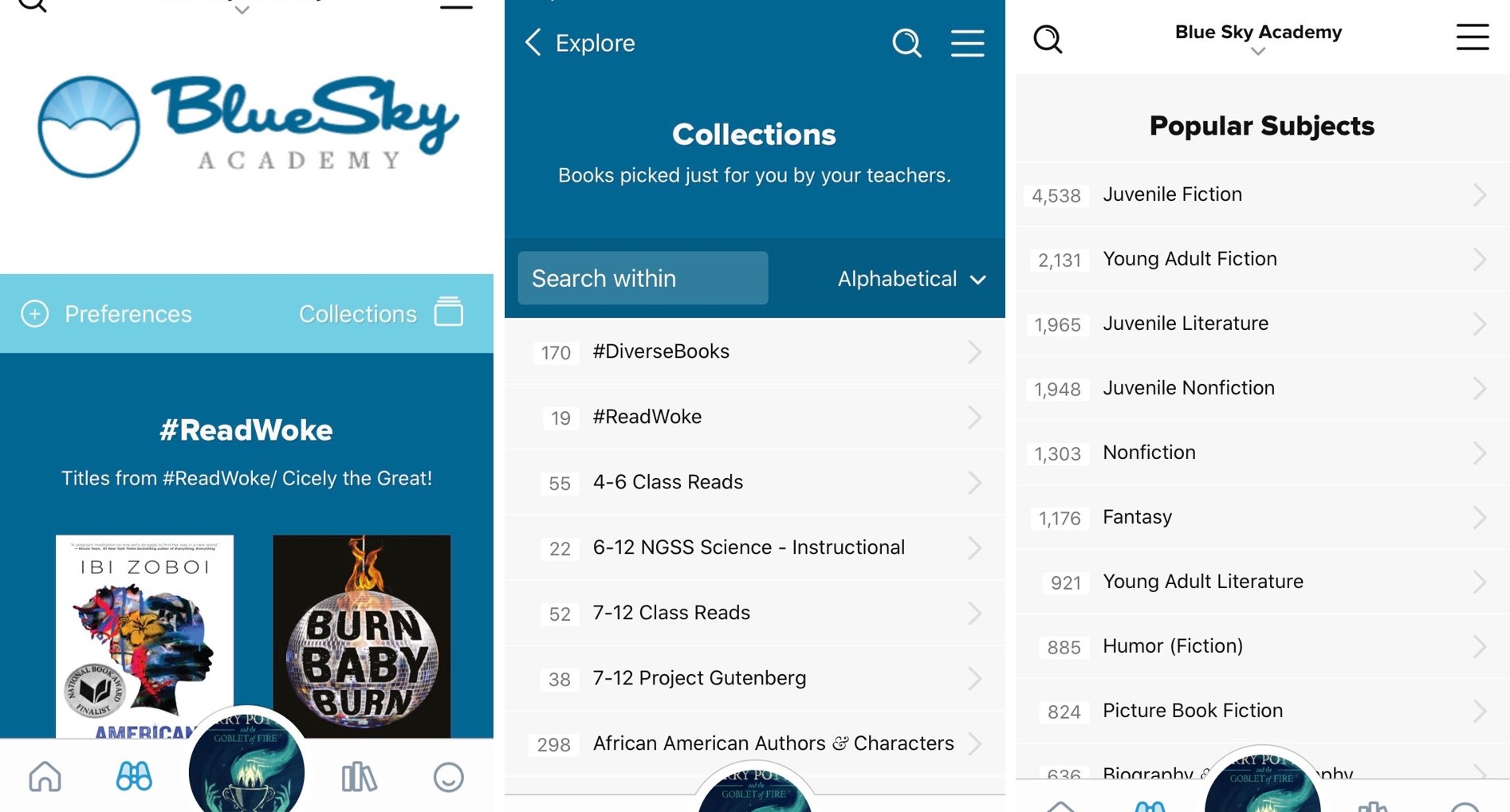 ---

But it gets a little more complicated on the print side of things. I have the pleasure of working with Tara Ethridge, an elementary librarian at the International School of Prague (ISP), and a self-proclaimed "global nomad" and "lover of all things literary." She is active on Twitter (@taraethridge), regularly sharing ISP initiatives and interacting with teachers, librarians and readers worldwide. This past August, Tara took a leap of faith and genrefied the fiction section of her school's elementary library. I was curious about what went into making this decision and how it was carried out, so Tara kindly answered my questions (and shed some light on how a dabbing unicorn fits into their library!).
What inspired you to genrefy your library? Have you worked in other libraries that are organized in this way?
For years now, I have been intrigued by libraries that are genrefied, and it made so much sense to me to organize a library the way that a bookstore is set up. Plus, I was noticing more and more that kids don't really browse in a library as much as I wished they would. I had not worked in a library that was genrefied, but it still greatly appealed to me. What really was the tipping point for me was reading a blog post about a librarian who did it and how it changed everything for her. She talked about how students were more independent in finding what they wanted. I also hoped that genrefying would give kids more of a chance to browse a genre of choice or branch out to a new one.
How did you go about the genrefication?
Preparing for the reorganization of the library was a big project in and of itself, and I started about six months before I even moved a single book. On the logistics side, I exported our fiction collection to Google Sheets, and slowly chipped away at writing down the genres of each and every fiction book. I'm glad I did this part and took my time because when I went to put the stickers on, it was easier to do from my list. We even made our own stickers from the printer, which is great because we can always make new ones.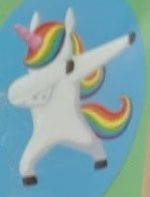 Throughout the process, my big goal was to make the change as student-centered as possible, so I first asked a high school student to create some sticker design choices for the eight genres I picked (mystery, funny, realistic fiction, adventure, scary, fantasy, historical fiction and science fiction). Once she had those ready, I took the choices to the students and they voted on their favorites. One slight hiccup that turned out to be wonderful was that they overwhelmingly chose a dabbing unicorn as the sticker for funny books, and I initially had some reservations about that. What would the longevity be of something like that? Is a dabbing unicorn even funny? I decided to go for it, and now that sticker is a lot of people's favorite one of all, and I even have a matching t-shirt.
What response have you received from students? Have you received feedback from teachers, staff members or parents?
The majority of people love the change, and it really does make sense for readers. Teachers like it because they can find books more easily, and kids like it because they can go to a genre and browse. Recently, I had our students design a dream library, and I was thrilled to see that many of them included fiction arranged by genres in their drawings. That tells me it is something that makes sense to them.
What was your goal for this project, and did you achieve it?
My overarching goal was twofold: create a library that was organized in a way that appealed to readers and also to involve students in the process. I feel that both were achieved in this process and couldn't be happier that I made the change.
What advice do you have for other librarians looking to genrefy their physical and/or digital collections?
Prepare ahead of time to make it easier in the end, involve the students in the process and just go for it! I don't think I could go back to a non-genrefied library again!
---
About the author:
Meredith Wemhoff is an OverDrive Account Manager on the Global Libraries and Education team and has the pleasure of collaborating with schools in Europe, Africa, and Latin America to bring digital content to their entire school community. She holds a degree in Spanish education and is passionate about pasta, whodunits, and Tichu.
Browse blog and media articles