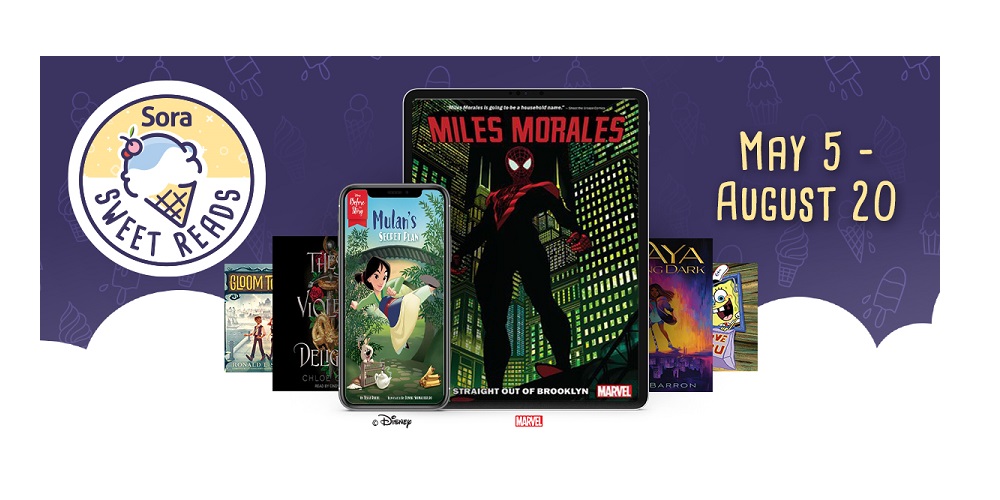 Sora Sweet Reads: Meet the titles
By: Christina Samek, Outreach Specialist
May is here – and that means Sora Sweet Reads is right around the corner. Sora Sweet Reads is OverDrive's annual global reading program, exclusive to schools through the Sora reading app. It launches May 5 and runs through Aug. 20, 2021. It's designed to encourage reading all year long, regardless of whether or not school is in session.
This year's program features over 30 free and simultaneous use juvenile and young adult ebooks (and select audiobooks) and promotional materials—including print assets and social media graphics for each title—to help you spread the word!
And trust me, you don't want to miss out on these titles. These reads really are sweet, and there's something for everyone.
The Sweet Reads Collection
Elementary and Middle School Collection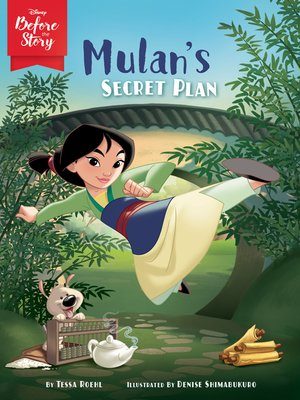 Mulan's Secret Plan
By: Disney Book Group
Before Mulan saved China . . . she was a girl ready to learn! Mulan can't wait to start school. But when class starts, she realizes that it's not quite what she was expecting… Read more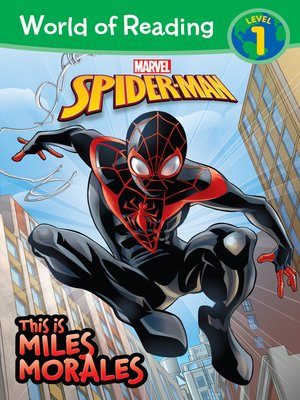 This is Miles Morales
By: Marvel Press Book Group
Discover how Miles Morales, a regular kid from Brooklyn, becomes the new Spider-Man! Read more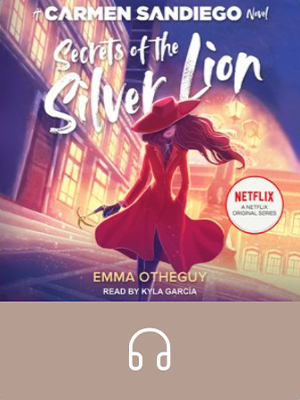 Secrets of the Silver Lion
By: Emma Otheguy
From the bustling streets of New York City to the cobblestones of Seville and the silver mines high in the Andes Mountains of Bolivia, Carmen is off on another quest to stop VILE in this heart-pounding caper full of twists and turns! Read more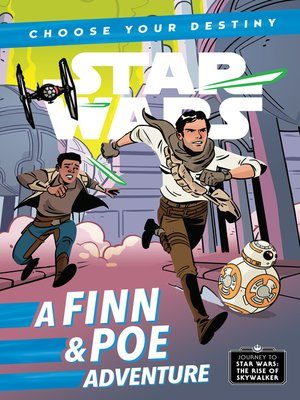 A Finn & Poe Adventure
By: Cavan Scott
Join Finn, Poe, and BB-8 on a special mission for the Resistance, set between The Last Jedi and The Rise of Skywalker. Read more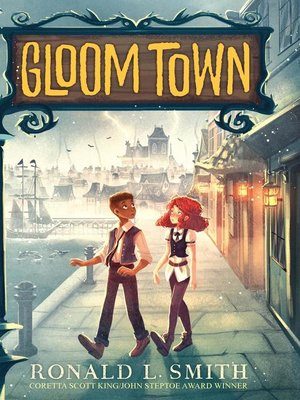 Gloomtown
By: Ronald L. Smith
When twelve-year-old Rory applies for a job at a spooky old mansion in his gloomy seaside town, he finds the owner, Lord Foxglove, odd and unpleasant. But he and his mom need the money, so he takes the job anyway. Rory soon finds out that his new boss is not just strange, he's not even human… Read more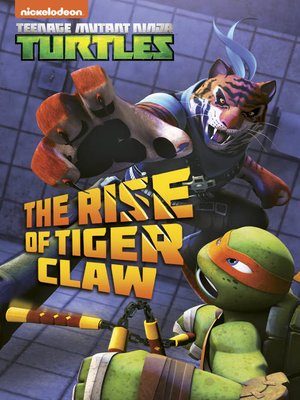 The Rise of Tiger Claw
By: Nickelodeon Publishing
Can the Teenage Mutant Ninja Turtles stop the newest member of Shredder's army, the dreaded Tiger Claw? Read more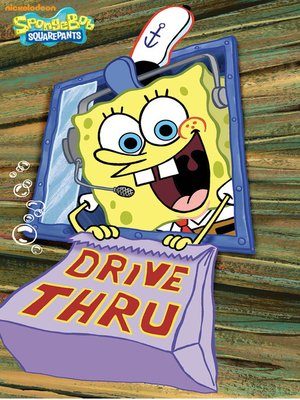 Drive Thru
By: Nickelodeon Publishing
Welcome! May I take your order? One madcap misadventure with SpongeBob SquarePants coming up! Read more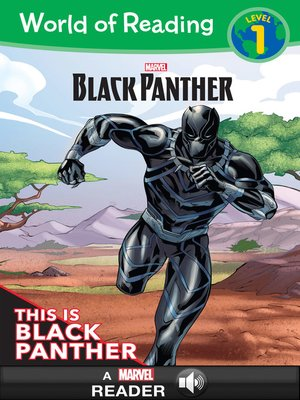 This is Black Panther
By: Marvel Press Book Group
Follow along with word-for-word narration to learn how T'Challa, an African Prince, protects his nation and becomes Black Panther. Read more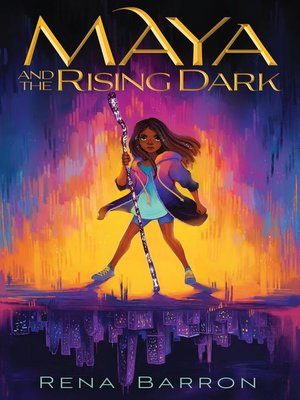 Maya and the Rising Dark
By: Rena Barron
In this highly anticipated contemporary fantasy, twelve-year-old Maya's search for her missing father puts her at the center of a battle between our world, the Orishas, and the mysterious and sinister Dark world. Read more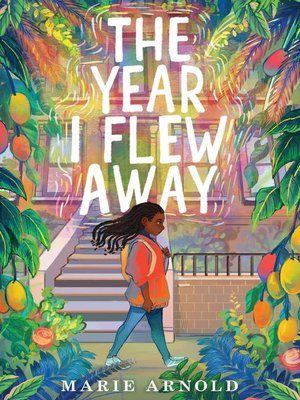 The Year I Flew Away
By: Marie Arnold
In this magical middle-grade novel, ten-year-old Gabrielle finds out that America isn't the perfect place she imagined when she moves from Haiti to Brooklyn. With the help of a clever witch, Gabrielle becomes the perfect American — but will she lose herself in the process? Read more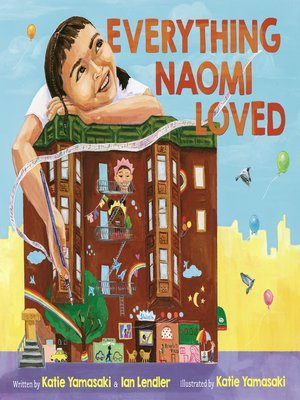 Everything Naomi Loved
By: Katie Yamasaki
Honking cars, pizza by the slice, Hair by Carmen, the corner bodega—and Naomi's best friend, Ada. But 11th Street begins to change. Shops close, buildings are torn down, and signs promise something new. One by one, Naomi's neighbors are forced to move… Read more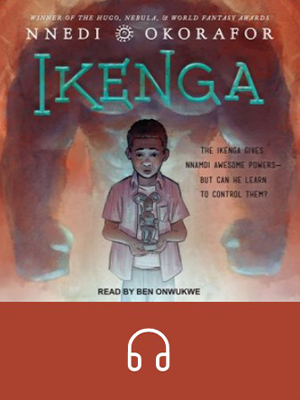 Ikenga
By: Nnedi Okorafor
Nnedi Okorafor's acclaimed first novel for middle grade children introduces a boy who can access super powers with the help of the magical Ikenga. Read more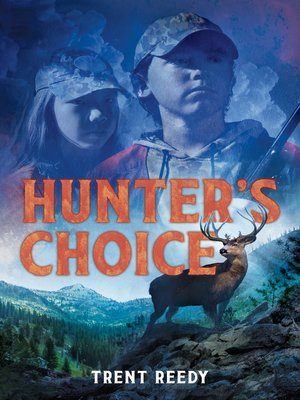 Hunter's Choice
By: Trent Reedy
Twelve-year-old Hunter Higgins has been dreaming about his first hunting trip for as long as he can remember. . Now he's old enough to join his father, grandfather, and uncle at their cabin for the first weekend of hunting season. But what if he's not ready? Read more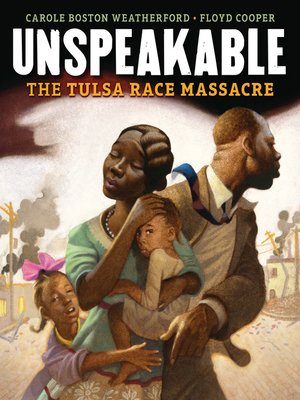 Unspeakable
By: Carole Boston Weatherford
Celebrated author Carole Boston Weatherford and illustrator Floyd Cooper provide a powerful look at the Tulsa Race Massacre, one of the worst incidents of racial violence in our nation's history. Read more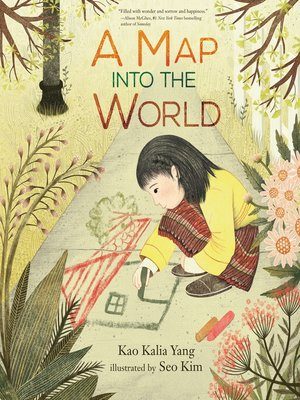 A Map into the World
By: Kao Kalia Yang
As the seasons change, so too does a young Hmong girl's world. She moves into a new home with her family and encounters both birth and death. Read more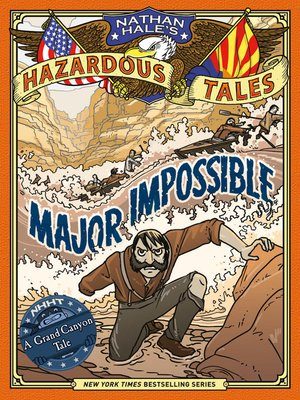 Major Impossible
By: Nathan Hale
John Wesley Powell (1834–1902) always had the spirit of adventure in him. As a young man, he traveled all over the United States exploring. Read more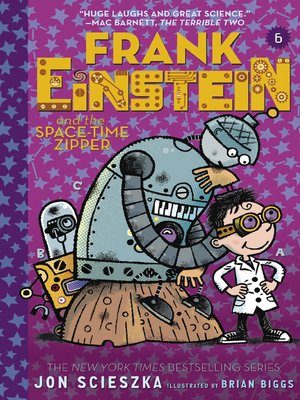 Frank Einstein and the Space-Time Zipper
By: Jon Scieszka
Frank Einstein (kid-genius, scientist, and inventor) and his best friend, Watson, along with Klink (a self-assembled artificial-intelligence entity) and Klank (a mostly self-assembled and artificial almost intelligence entity), once again find themselves in competition with T. Read more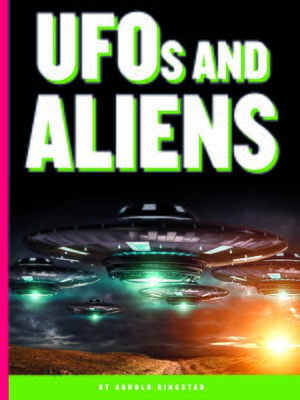 UFOs and Aliens
By: Arnold Ringstad
Offers readers a captivating look into UFOs and questions whether aliens exist, complete with vivid photographs and exciting diagrams. Read more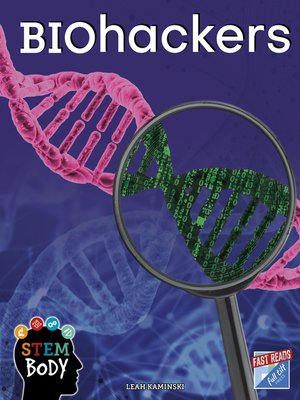 Biohackers
By: Leah Kaminski
A woman waves her hand and her car roars to life. She touches her unadorned ear to take a call in the car as she drives to a cryotherapy parlor. She is a biohacker. What other technologies might humans use to optimize themselves? Read more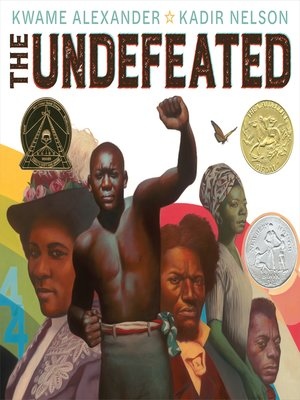 The Undefeated
By: Kwame Alexander
Originally performed for ESPN's The Undefeated, this poem is a love letter to black life in the United States. It highlights the unspeakable trauma of slavery, the faith and fire of the civil rights movement, and the grit, passion, and perseverance of some of the world's greatest heroes. Read more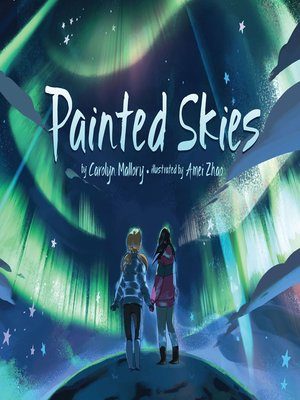 Painted Skies
By: Carolyn Mallory
Leslie is new to the Arctic, and no one told her there would be so much snow, and so many interesting animals to see. Along with her new friend, Oolipika, Leslie soon discovers one the Arctic's most unique and breathtaking natural wonders, the northern lights. Read more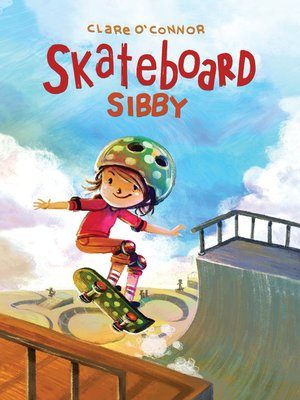 Skateboard Sibby
By: Clare O'Connor
Eleven-year-old Sibby Henry liked her old life. Now she's living in a new town with her nan and pops, and is mad at her dad for messing everything up. On her first day of school, she sees a dope skateboard park… Read more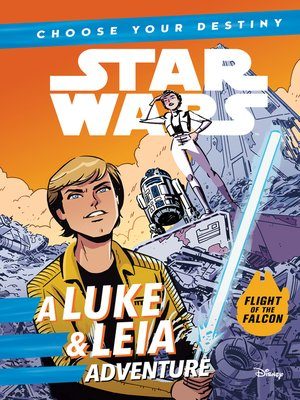 Star Wars, Choose Your Destiny
By: Cavan Scott
Jump inside the Millennium Falcon and help Luke, Leia, and R2-D2 as they journey across the galaxy on a mission for the Rebellion after the destruction of the first Death Star. Read more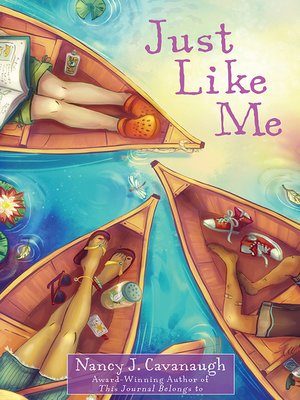 Just Like Me
By: Nancy J. Cavanaugh
Who eats Cheetos with chopsticks?! Avery and Becca, my "Chinese Sisters," that's who. We're not really sisters-we were just adopted from the same orphanage. And we're nothing alike. Read more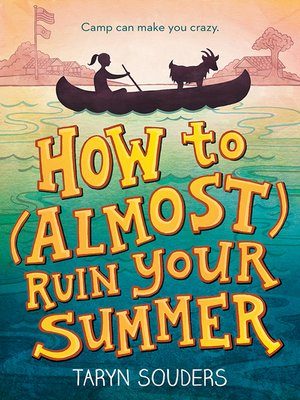 How to (Almost) Ruin Your Summer
By: Taryn Souder
Chloe McCorkle knew a summer camp where you had to learn a career was a bad idea. She tried to tell her parents, but they just had to go on vacation to Alaska and ship her off for two weeks. It's not ideal… Read more
HIGH SCHOOL COLLECTION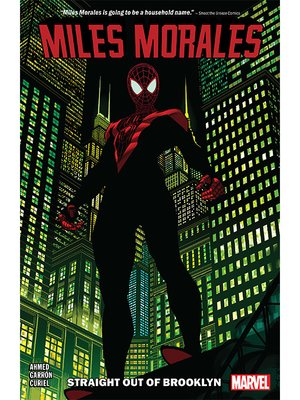 Miles Morales: Spider-Man (2018), Volume 1
By: Saladin Ahmed
When the rampaging Rhino and a cadre of mysterious criminals start plaguing Brooklyn, things take a dark turn for the young Spider-Man! What mystery lurks under the surface of this newest villainous uprising? Read more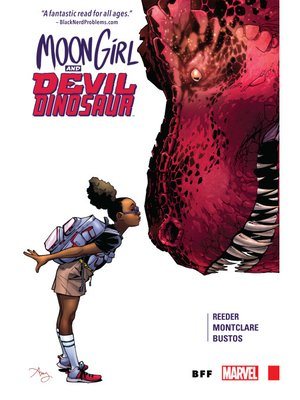 Moon Girl and Devil Dinosaur (2015), Volume 1
By: Amy M. Reeder
Lunella Lafayette is a preteen genius who wants to change the world, but lives in fear of the Inhuman genes inside her! Now, Lunella's life is turned upside down when a red-scaled beast is teleported from the prehistoric past. Read more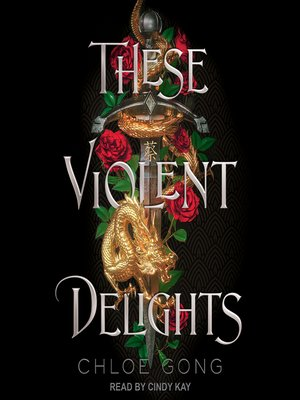 These Violent Delights
By: Chloe Gong
The year is 1926, and Shanghai hums to the tune of debauchery. A blood feud between two gangs runs the streets red, leaving the city helpless in the grip of chaos. At the heart of it all is eighteen-year-old Juliette Cai… Read more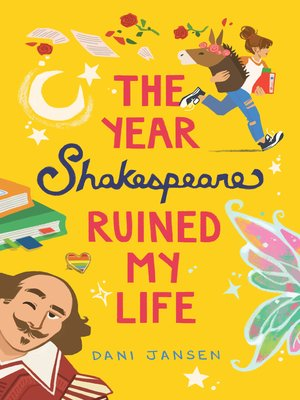 The Year Shakespeare Ruined My Life
By: Dani Jansen
Alison Green, desperate Valedictorian-wannabe, agrees to produce her school's production of A Midsummer Night's Dream. That's her first big mistake. The second is accidentally saying yes to a date with her oldest friend, Jack, even though she's crushing on Charlotte… Read more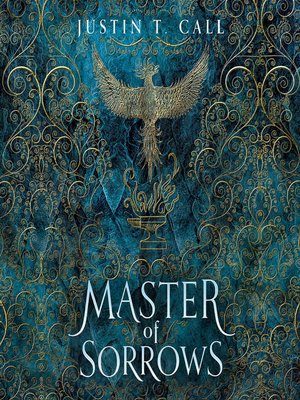 Master of Sorrows (ebook & audiobook)
By: Justin T. Call
You've heard the story before: an orphaned boy, raised by a wise old man, comes to a fuller knowledge of his magic and uses it to fight the great evil threatening his world. But what if that hero were destined to become the new dark lord? Read more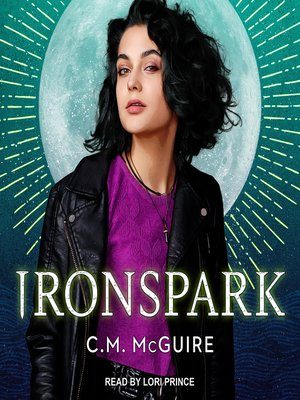 Ironspark
By: C.M. McGuire
A teen outcast must work together with new friends to keep her family and town safe from murderous Fae while also dealing with panic attacks, family issues, and a lesbian love triangle in C. M. McGuires's kick-butt paranormal YA debut. Read more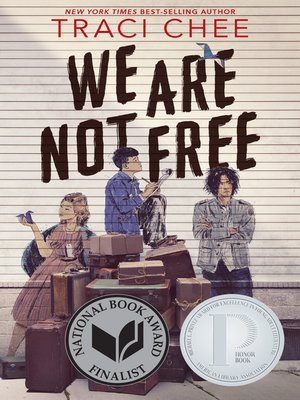 We Are Not Free
By: Traci Chee
Fourteen teens who have grown up together in Japantown, San Francisco. Fourteen teens whose lives are turned upside down when over 100,000 people of Japanese ancestry are removed from their homes and forced into desolate incarceration camps. Read more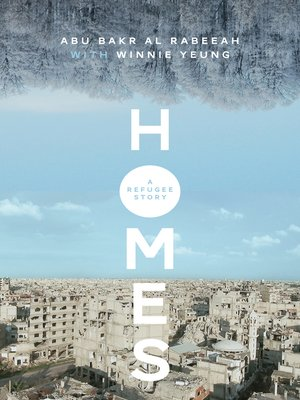 Homes
By: Abu Bakr al Rabeeah
In 2010, the al Rabeeah family left their home in Iraq in hope of a safer life. They moved to Homs, in Syria – just before the Syrian civil war broke out. Abu Bakr, one of eight children, was ten years old when the violence began on the streets around him.. Read more
Girls on the Line
By: Jennie Liu
Luli has just turned sixteen and finally aged out of the orphanage where she's spent the last eight years. Her friend Yun has promised to help her get work. Read more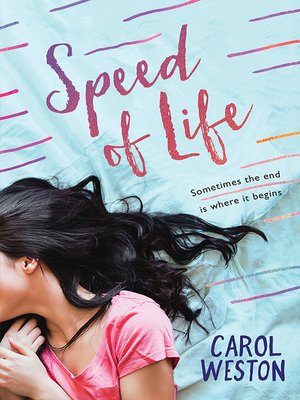 Speed of Life
By: Carol Weston
Sofia lost her mother eight months ago, and her friends were 100% there for her. Now it's a new year and they're ready for Sofia to move on. Problem is, Sofia can't bounce back, can't recharge like a cellphone. Read more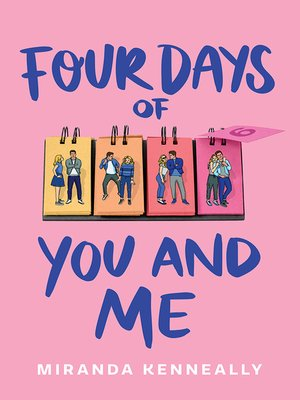 Four Days of You and Me
By: Miranda Kenneally
Every May 7th, the students at Coffee County High School take a class trip. And every year, Lulu's relationship with Alex Rouvelis gets a little more complicated. Read more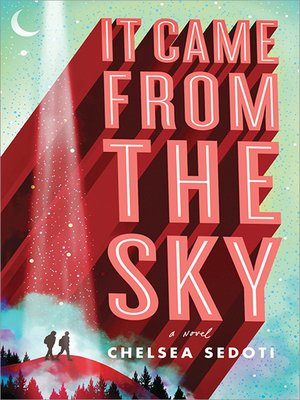 It Came from the Sky
By: Chelsea Sedoti
This is the absolutely true account of how Lansburg, Pennsylvania was invaded by aliens and the weeks of chaos that followed. Read more
Please note: Title availability varies by geographic location.
---
About the Author:
Christina Samek is an Outreach Specialist at OverDrive. She develops resources that help K-12 educators grow engagement among their students, faculty and parents. Prior to coming to OverDrive, she worked in the magazine industry. She has a degree in journalism and English literature from Miami University (OH). She loves reading, writing, running, her adorable little boy, her husband, cherry turnovers and her dog, Willow.
Tags In
Browse blog and media articles