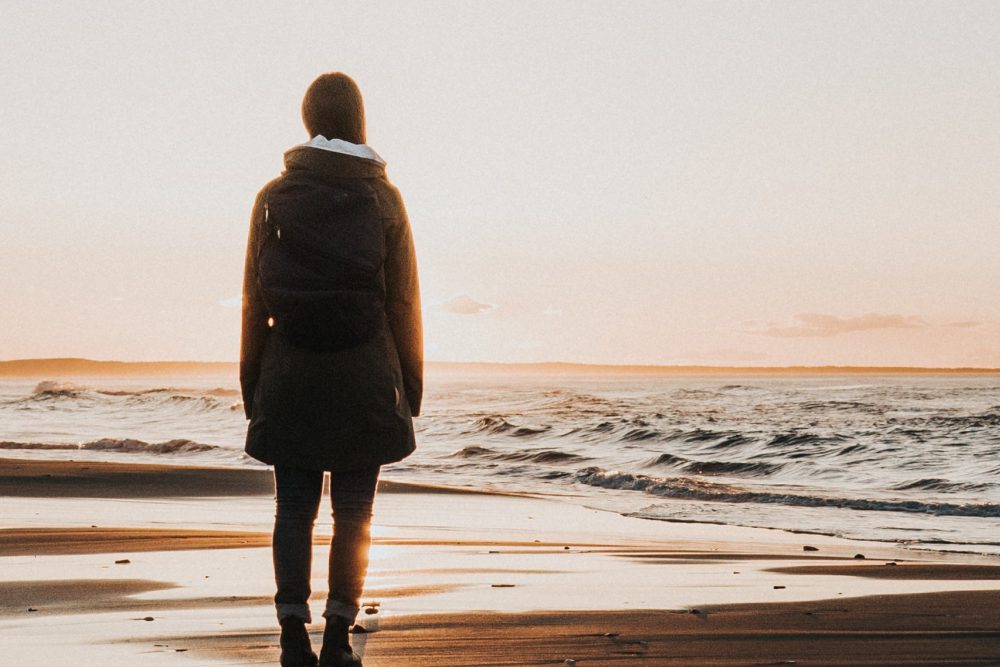 7 novels to help cope with grief
By: Adam Sockel, Integrated Marketing Specialist
I recently interviewed author Joan F. Smith for the Professional Book Nerds podcast about her novel The Half-Orphan's Handbook. When she was a teenager, Joan's father took his own life. Her book is a fictional but somewhat autobiographical story about a teenage girl who goes through the same traumatic experience.
Listen to Joan F. Smith on the Professional Book Nerds podcast
Our conversation delves into the different ways we deal with grief, the fact that it's an ongoing process without a defined end date, and our mutual struggles to give ourselves any grace. Spending more than a year in extreme isolation because of the ongoing COVID-19 pandemic has left me thinking about grief and loss a lot as I continue, personally, to learn how to cope.
Two things I've always been able to turn to in order to express my emotions are writing and reading so, with that in mind, I wanted to share a few books that have helped me deal with grief and sadness in my own life.
Fictional books for coping with grief
A Place for Us by Fatima Farheen Mirza – Recently, I got to hang out with my entire family for the first time in over a year. I was finally able to hug my siblings and parents. Tears were shed. It left me thinking about A Place for Us, which is, at its core, a story about family relationships. As an Indian wedding gathers a family back together, parents Rafiq and Layla must reckon with the choices their children have made. The book takes us back to the beginning of this family's life: from the bonds that bring them together to the differences that pull them apart. All the joy and struggle of family life is here and is woven in with how each member of the family treads between two cultures, seeking to find their place in the world, as well as a path home.
A Monster Calls by Patrick Ness – The story of a young boy who is trying to understand his terminal mother's illness gets visited by a monster every night since she began her treatment. It's a haunting story that is both dark and humorous. It addresses the losses we experience as children, both real and imagined. The story itself was originally thought up by Siobhan Dowd while she was being treated for terminal cancer that tragically ended her own life. Patrick Ness worked with their shared literary agent and illustrator Jim Kay to create a story that is visceral and cathartic.
Dear Edward by Ann Napolitano – Dear Edward is the story of a young boy who becomes the sole survivor of a plane crash that took the lives of 183 people. The reader is taken back and forth to the present day as Edward's relatives try to raise him and the day of the crash. The book wrestles with challenging questions: When you've lost everything, how do you find the strength to put one foot in front of the other? How do you learn to feel safe again? How do you find meaning in your life?
The World That We Knew by Alice Hoffman – What does it mean to lose your mother? How much can one person sacrifice for love? In a world where evil can be found at every turn, we meet remarkable characters that take us on a stunning journey of loss and resistance, the fantastical and the mortal, in a place where all roads lead past the Angel of Death and love is never-ending.
The Dog Stars by Peter Heller – Our main character Hig somehow survives a flu pandemic that killed everyone in his life. I know, I know… but stay with me. He lives in the hangar of a small abandoned airport with his dog, Jasper, and a mercurial, gun-toting misanthrope named Bangley. He gets a random transmission on the radio of his small plane and it sparks hope within him that life might still exist outside the small bubble he's surrounded himself with. He embarks on a journey filled with adventure, joy, and tragedy but rereading it during this time of isolation was extremely heartwarming.


What We Lose by Zinzi Clemmons – Through exquisite and emotional vignettes, Clemmons creates a stunning portrayal of what it means to choose to live after loss. An elegiac distillation, at once intellectual and visceral, of a young woman's understanding of absence and identity that spans continents and decades, What We Lose heralds the arrival of a virtuosic new voice in fiction.
Clap When You Land by Elizabeth Acevedo – In a novel-in-verse that brims with grief and love, National Book Award-winning and New York Times bestselling author Elizabeth Acevedo writes about the devastation of loss, the difficulty of forgiveness, and the bittersweet bonds that shape our lives. Two sisters on separate continents try to find a way to come together in the wake of the death of their father, a man they both saw as a hero.
Tags In
Browse blog and media articles