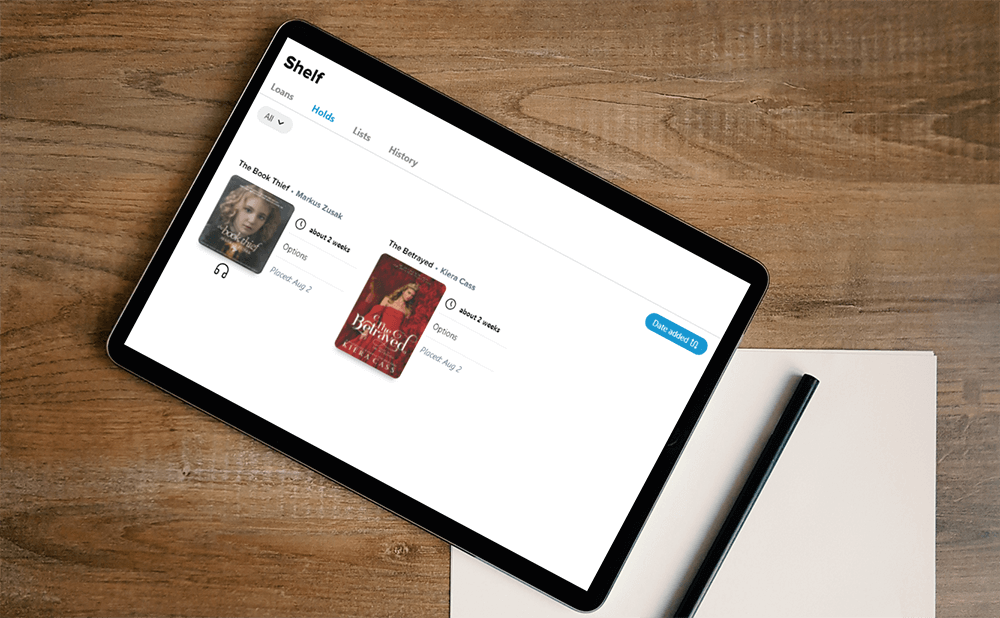 "Hold" on for one more day…with Sora!
By: Sydney Kalnay, Training Manager
One thing your students may not know (besides the fact that the title of this post is a Wilson Phillips song) is that a digital title acts like a physical book in one very important way: it's unavailable to borrow if another student has it checked out.
While those of us in charge of purchasing titles for the collection are often knee-deep in lending models and the idea that some books' availability may be limited by licensing, our students remain blissfully unaware of all the behind-the-scenes workings that make a collection thrive—as it should be!
What we don't want, though, are confused students who either don't place holds or miss fulfilled holds in the Sora reading app due to lack of understanding, so we've put together a Training Kit specifically for this purpose!
In this free, downloadable kit, you'll find:
Two short videos that explain digital holds and how to work with them – perfect for sharing with students, staff or parents.
A promotional graphic to share in your classroom, on your website or on social media that reminds students to check their notifications and get their holds.
A PDF walkthrough for staff on managing holds with the "Current holds" report in Marketplace.
The Managing Holds Training Kit was built with students and staff in mind and was based on feedback directly from our school partners. Are you looking for a kit to help with another common question or task? Email training@overdrive.com to let us know!
---
About the Author:
Sydney, the Training Manager at OverDrive, is deeply engaged with technology and education as a creator, developer, and instructor. She has designed and delivered classroom training and e-learning experiences for diverse audiences since 2002. She loves pretending she's already a famous YA novelist, spending time with her cat-familiar, and listening to nothing but Nothing But Thieves.
Tags In
Browse blog and media articles