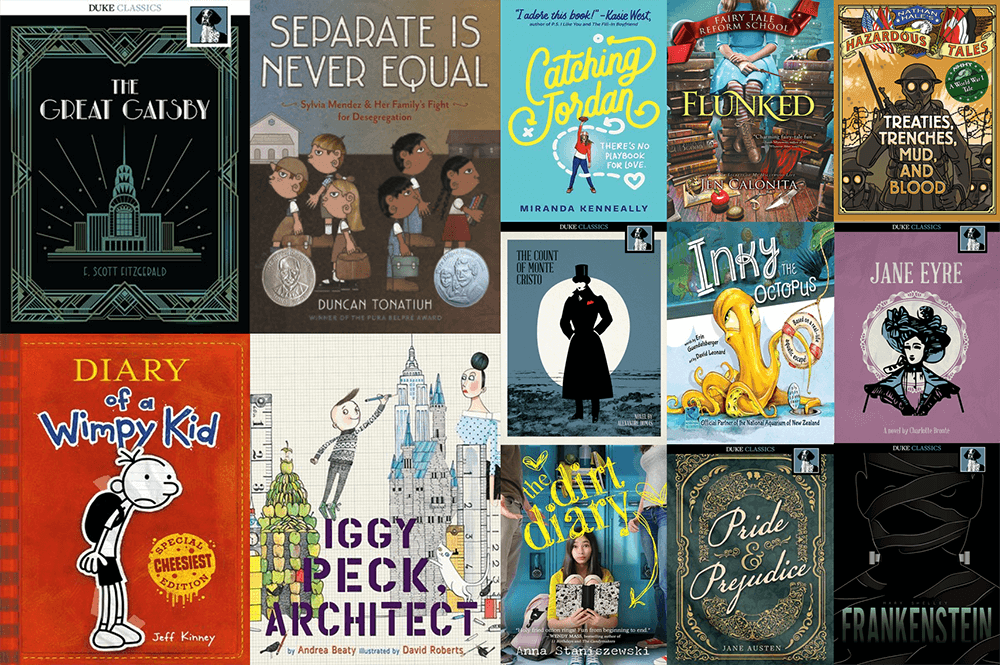 New for K-12 schools: Access to MORE no-cost books in Sora
Team OverDrive Education is excited to announce that all of our Sora reading app partners can now access the no-cost Sora Starter Collection, which features hundreds of always available ebooks, audiobooks and Read-Alongs from Sourcebooks, Jump!, Bellwether, Triangle, Lerner, Kaleidoscope, Rosen, Abrams and Duke Classics.
280+ high-interest & curricular books for K-12 learners
This new Sora Starter Collection provides unlimited access – no holds, no wait lists – to over 280 titles* through Sept. 1, 2023. A full Sora Starter title list is available in Marketplace, or it can be viewed on the What's Available in Sora Starter Today page.
Notable titles in the collection include:
We hope this collection will help you meet increased demand for digital content across students of all age groups as you engage readers through book clubs, classroom discussions and more.
*Please note: Title availability may vary by region.
Important Sora Starter Collection notes for our school partners
A reminder on a few key points for our partners to keep in mind.
If you had the Sora Starter Collection in the past, this replaces that collection.
The collection is live as of Sept. 1, 2021.
Content access levels for titles in the collection will be applied according to the publisher default.
We will automatically deliver in Marketplace free MARC Express records for the titles in this collection.
Now that the bundle is live, you can find a draft collection (named "No wait, these books are great") in the "Draft standard collections" section of the Curate tab in Marketplace to help you feature these titles in Sora if you'd like.
As always, you can reach out to your OverDrive Account Manager with any questions.
Happy reading!
See Sora in action
Don't have Sora yet and want to see how it can help your school find the right book for every reader? Attend a live product walk-through today!
You'll learn what Sora can do for your district and how you can customize your school's digital collection at affordable prices. You'll also have the opportunity to ask questions in real-time, with plenty of chances for follow-up.
Tags In
Browse blog and media articles