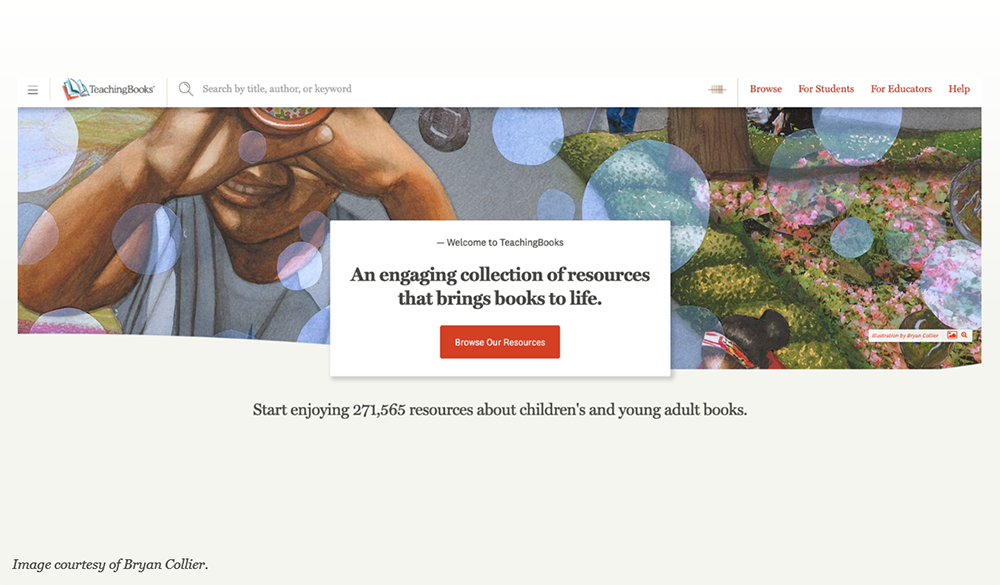 TeachingBooks named a 2021 Common Sense Selection for Learning
We're excited to announce that TeachingBooks has been named a 2021 Common Sense Selection for Learning!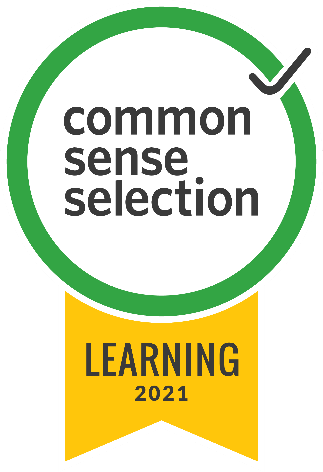 According to Common Sense Education, Common Sense Selections for Learning are characterized as best-in-class media resources and tools that facilitate great learning experiences for students and educators. The selections are hand-picked by expert reviewers based on an independent rating criteria and pedagogical rubric.
TeachingBooks.net, which was founded in 2000 and acquired by OverDrive in October 2021, is a leading creator and maintainer of supplemental materials that perpetuate informed, joyful reading across the curriculum, while also furthering successful literacy outcomes. TeachingBooks' current catalog includes over 270,000 digital enrichment resources for more than 78,000 children's and young adult books.
"This recognition is a gold seal standard," said Nick Glass, Founder & Head of TeachingBooks. "Affirmations from organizations with the integrity of Common Sense Education are extraordinary. I'm extremely proud that TeachingBooks' quest to enrich and deepen everyone's connections to books and authors has received this recognition."
See what Common Sense Education reviewers have to say about TeachingBooks
You can watch Common Sense Education's video review of TeachingBooks here, read an assessment here, or check out a few key highlights from both below.
"If you are teaching a book, [TeachingBooks gives you] a one-stop destination to find all sorts of related things about the author, about the book itself, that you can use to provide a more rich experience…The most spectacular part of this site is the Diverse Books toolkit."
– Tanner Higgin, Director, Education Editorial Strategy for Common Sense Education
"The Diverse Books search tool is a clear standout, organizing tons of resources for highlighting literature from different cultures and regions as well as resources that speak to different identity categories or populations."
– Ana Beltran, Common Sense reviewer
Common Sense Selection for Learning caps busy 2021 for TeachingBooks
Being named a 2021 Common Sense Selection for Learning is in many ways a bookend to a busy year of growth for TeachingBooks. Throughout the year, four state libraries and one territorial library began licensing the service for all of their schools, libraries and systems, covering more than 7,300 institutions and 2.6 million students.
The Alabama State Library added TeachingBooks to the Alabama Virtual Library.
The Missouri State Library partnered with the Department of Elementary and Secondary Education to bring TeachingBooks to everyone, statewide.
The State Library of South Carolina, in a partnership with the Department of Education, added TeachingBooks to the Discus collection of digital resources.
The Wyoming State Library added TeachingBooks to GoWYLD.net, the state's hub for online library resources.
The Feleti Barstow Public Library in American Samoa licensed TeachingBooks for all their schools, libraries and residents.
"When looking for statewide resources, we knew that we wanted to get back to providing something that fostered the love of reading in children and teens and couldn't be more pleased with the depth and ability to customize content that TeachingBooks provides," said Robin Westphal, State Librarian for Missouri State Library. "The response from our public libraries and schools has been phenomenal and we look forward to providing the resources to Missourians for a long time."
Learn more about TeachingBooks
TeachingBooks' supplemental reading resources are utilized in over 55,000 schools, libraries and colleges/universities throughout 10 U.S. states and one territory (American Samoa), reaching 24 million students. This includes students in over 42,000 public schools and 6,000 private schools.
TeachingBooks and OverDrive Education's Sora student reading app are committed to innovating impactful ways to enlighten and deepen every reader's connection to children's and young adult books.
"TeachingBooks is designed to be an equity tool," shared Glass. "Like the state libraries we partner with, all of us at TeachingBooks and OverDrive are committed to breaking down barriers, providing equitable opportunities and impactfully serving every reader. Each day we strive to enable readers of children's and young adult books to immediately receive resources that offer meaningful, personal connections to the titles they are reading."
Learn more about how you can use TeachingBooks' resources to enhance your school's curriculum and digital books in Sora by visiting TeachingBooks.net.
Tags In
Browse blog and media articles