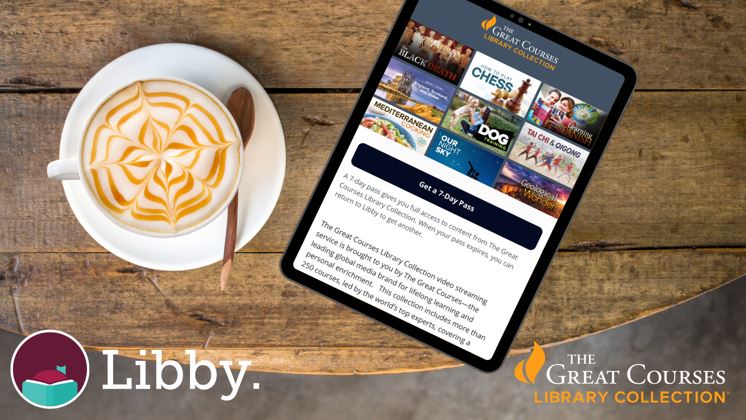 How the Alameda County Library encourages lifelong learning with The Great Courses
For Stacy R.J. Tomaszewski, electronic resources librarian at the Alameda County Library, the online classes available through The Great Courses were a natural fit for the California library.
"Our population really likes to learn," she said, referring to the nearly 600,000 people that make up the library's service population. The diverse community, which includes many Chinese and Spanish speakers, stretches from Berkley down to San Jose. "We have a lot of elearning platforms. Anything we offer that teaches something is really popular."
Taught by distinguished and legendary instructors, The Great Courses has hundreds of educational and entertaining videos on photography, physics, art, astronomy, history, health and so much more. New videos are added every month and users can watch and learn at their own pace without commercials or interruptions. Users can learn from esteemed professors, professionals and experts including mathematician Arthur T. Benjamin, celebrated astrophysicist Neil deGrasse Tyson and National Geographic's master photographer Joel Satrore.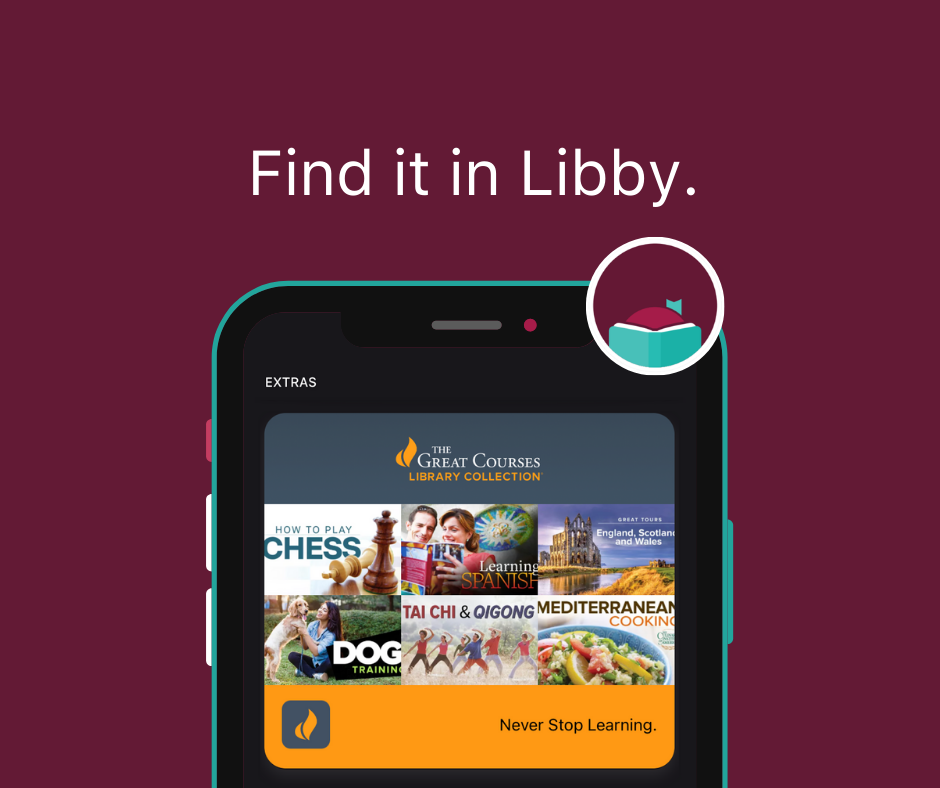 The Great Courses is a cost-per-circ (CPC) service available through OverDrive's Libby Extras: Databases and Streaming Media catalog. Classes are discovered through the Libby app, alongside the rest of Alameda's digital collection. No secondary account or technical setup is required, and each checkout gives patrons access to all 250+ Great Courses videos for a 7-day period.
"We have a lot of Libby users," Tomaszewski said. "I was pretty excited The Great Courses was something OverDrive was going to be picking up. And I love the way you can binge any course."
Tomaszewski finds that people who may initially be resistant to embracing ebooks or audiobooks due to preconceived notions of how they like to read end up exploring all of Alameda's digital collection thanks to alternative formats such as The Great Courses.
"Offering something different where we can say 'These are videos you can check out and watch as much as you want' encourages people to see what else is available on Libby," she said. "They will then end up discovering their favorite book or author is also there (in Libby) and will start checking out ebooks and audiobooks."
Visit the Resource Center to learn more and get started with The Great Courses and the other exciting Libby Extras from OverDrive. It's a whole new way to engage your community with content that entertains, educates and provides unique digital experiences.
Browse blog and media articles