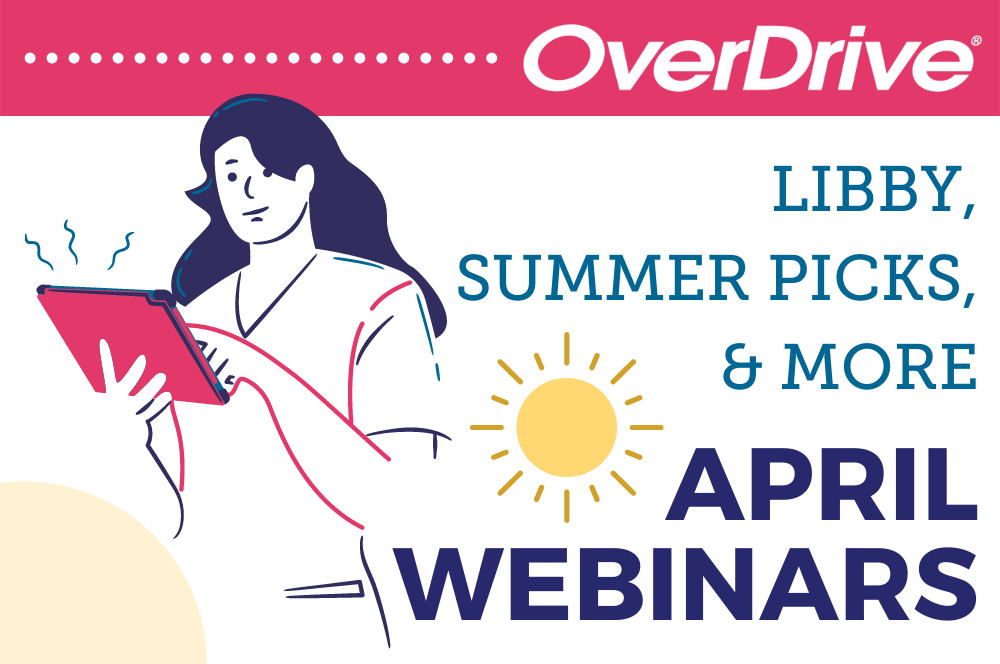 Spring into learning with our April webinars!
Somehow, miraculously, we've made it to spring! The sun is finally shining a bit more and it's lighter later. With the changing of the seasons, we're already looking ahead with our April webinar series.
On April 7 at 11:00 a.m. (ET), join us for How to Train Your Community on Libby. You'll meet Joe and Marissa, our resident Digital Bookmobile staff, who will provide you with the tools and confidence to teach Libby to your users.
Next up, on April 20 at 11:00 a.m. (ET), check out A Must-Have Reading Guide for Summer 2022, with our OverDrive staff librarians. Maria, Claire, and Erin are voracious readers and librarians, who will share their must-have titles for 2022 hottest season. They'll also give their top picks in fan-favorite genres, romance and mystery.
Lastly, save the date and mark your calendars for April 28 at 2 p.m. (ET)! We'll host a special session, Enjoy Streaming Video with Kanopy and OverDrive, that will cover everything you need to know about our streaming video platform, Kanopy.
April will bring several chances to learn and be entertained. Don't forget, you can always register and watch the webinar recordings at your own pace later. Everyone that registers will get access to the presentation materials and recording information.
We hope you can join us!
Tags In
Browse blog and media articles