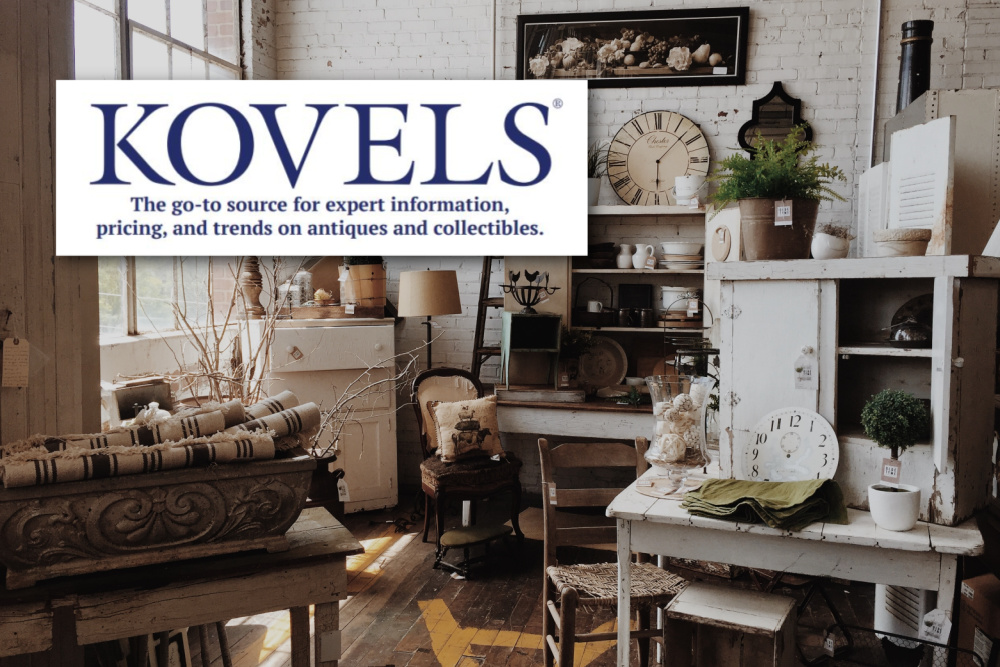 Announcing new Libby Extra: Kovels
For over six decades, collectors have been turning to antiques expert Kovels for identification guides, histories, prices, and more. Now, you can bring Kovels to your patrons when you add this new Libby Extra to your digital library.
Libraries who add Kovels will gain unlimited access to all Kovels.com articles, identification guides, histories, prices, marks, and how-to guides on buying and selling antiques and collectibles. Also included is the current digital version of Kovels On Antiques & Collectibles monthly newsletter (as a PDF), and its 47 years of archives. Patrons can identify, price, and learn everything about antiques and collectibles on Kovels.com.
Kovels is a must-have information source, especially important for anyone looking for reliable expert information on buying and selling antiques and collectibles, from the avid collector and dealer to the treasure hunter and downsizer.

The Go-to Source for Expert Information, Pricing, and Trends on Antiques and Collectibles
Database of over 20,000 maker marks to help users identify and date antiques and collectibles
Access to 20+ years of Kovels syndicated newspaper columns
Price guide which lists the worth of more than one million antiques and collectible items
Business directory of auction houses, collectors clubs, restorers, parts suppliers, and more
Reproductions identified to keep collectors informed about fakes found on the market
Expert answers to thousands of reader-submitted questions
Visit Databases & Streaming Media under the Shop tab in Marketplace to learn more and add these services to your collection. Promotional materials are now available on OverDrive Resource Center to help you get the word out about your new offerings.
Tags In
Browse blog and media articles