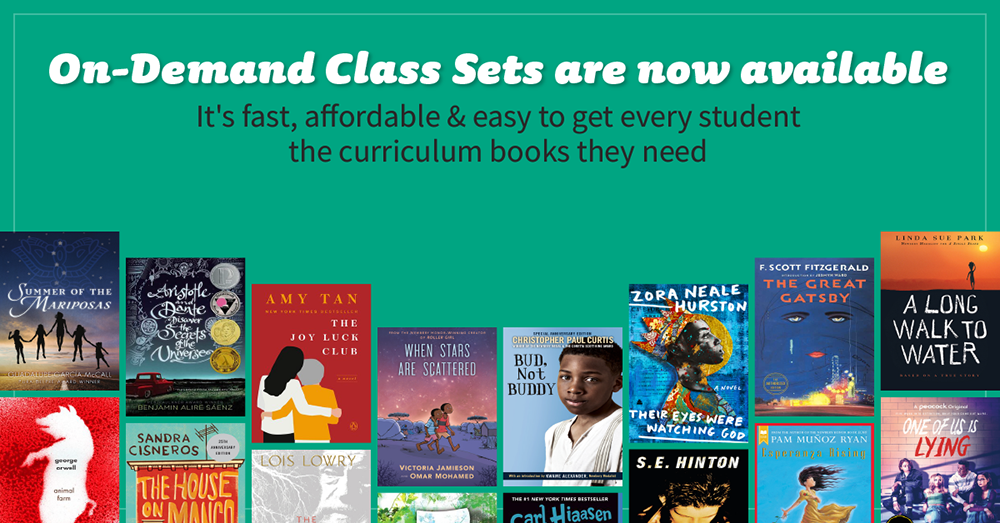 Give students equal access to curriculum books with new On-Demand Class Sets
When you hear the phrase "class set", it probably drudges up some interesting sensory memories. You might think of battered copies of books like The Great Gatsby and To Kill a Mockingbird, with broken spines and bent pages – or you might remember the panic you felt upon realizing you'd forgotten your copy of whatever the assigned class read was in your locker or at home.
Whatever you think of when you consider a conventional class set, it probably has nothing to do with a phone, or a Chromebook – or really any kind of device.
But for educators seeking new strategies to affordably provide students access to curriculum titles, that's exactly what the new On-Demand Class Sets lending model provides: flexible, 24/7 access to all the required reading your students need – no matter where they are, or which device they're using – through the Sora student reading app.
Available through OverDrive Marketplace, this flexible option offers schools and districts the ability to allocate budget for required ebooks and audiobooks whenever they're needed, regardless of whether or not your classes or rosters have been finalized.
You can browse On-Demand Class Set titles under the Class Sets section of the Shop tab in Marketplace.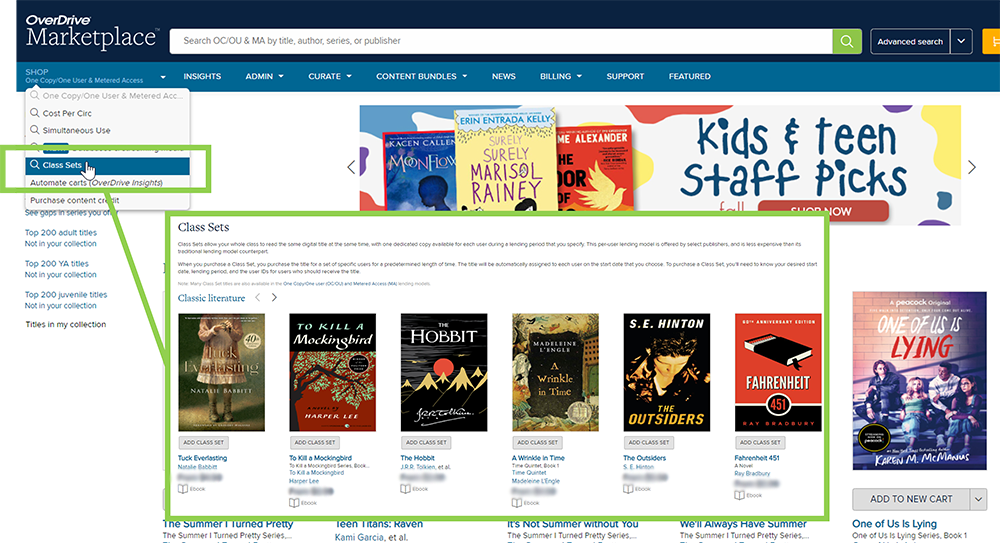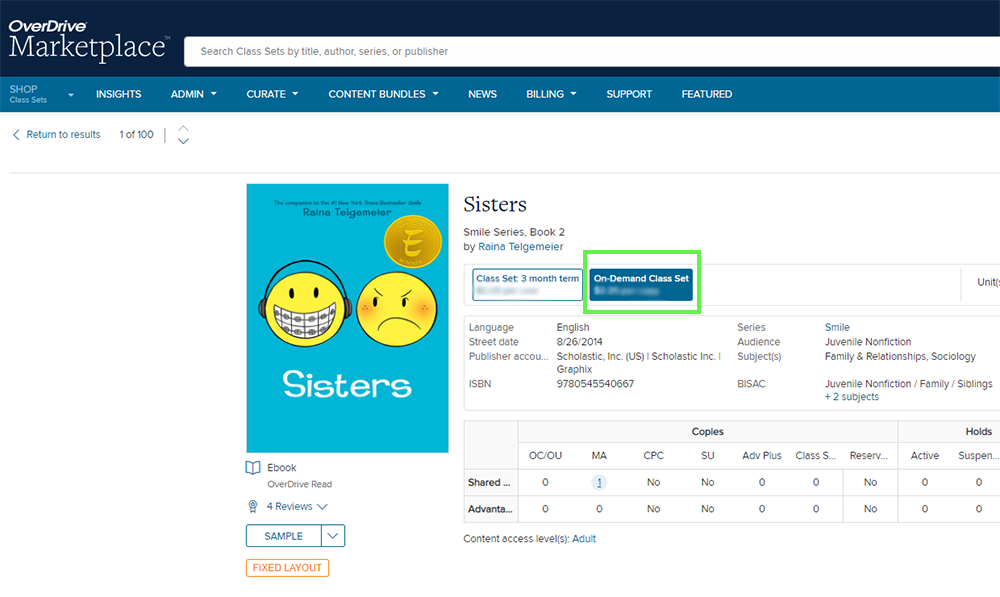 Once you've purchased On-Demand Class Set titles, there are a few options available for how you can provide them to students. You can:
curate the titles for easy discovery.
reserve them for a later date.
reserve and bundle the titles to make them available to a specific student group.
On-Demand Class Sets vs. Class Sets: What's the difference?
You might've noticed that there are two different ways to provide Class Sets to students in Marketplace.
Check out the chart below to discover how each method differs, plus what sets them apart from the title assignment tool.
How do On-Demand Class Sets show up in Sora?
Once a student borrows an On-Demand Class Set title, the checkout will appear under "Assignments" on the student's home tab in Sora. These titles will be available to your readers for 90 days following checkout and cannot be returned early.
That's nice and all – but what makes On-Demand Class Sets so great?
Glad you asked! Chances are your school has been subject to the same shipping delays, shortages and cost increases impacting consumers worldwide.
This lending model can help you circumnavigate these challenges in quite a few different ways.
Fast delivery: Books are typically available within 24 hours of purchase.
Affordable: The On-Demand Class Set lending model is less expensive than its traditional lending model counterparts, with prices starting at $0.99 per student.
No muss, no fuss: Titles can't be lost or damaged, and don't require any shelf space to store.
Equity of access: With On-Demand Class Sets, you can ensure every student who needs one gets a copy of the book. Plus, whether your students are in school or not, they can access these titles from any device – so they can never "accidentally" forget their assigned reading!
Great! So how can I use them in my classroom?
On-Demand Class Sets are an excellent option for curriculum reading – especially when you know which titles your students will need but you're not sure who specifically will need them or when.
These are just a few ways you might want to use On-Demand Class Sets this school year:
Required classroom reading
Choice curriculum reading
Required all-school or all-grade reads
Learn more: Contact your Account Manager
As always, your Sora team is available to answer any questions you might have about this new lending model.
To learn how to get started with On-Demand Class Sets to meet your curricular reading needs, please contact your Account Manager.
Tags In
Browse blog and media articles