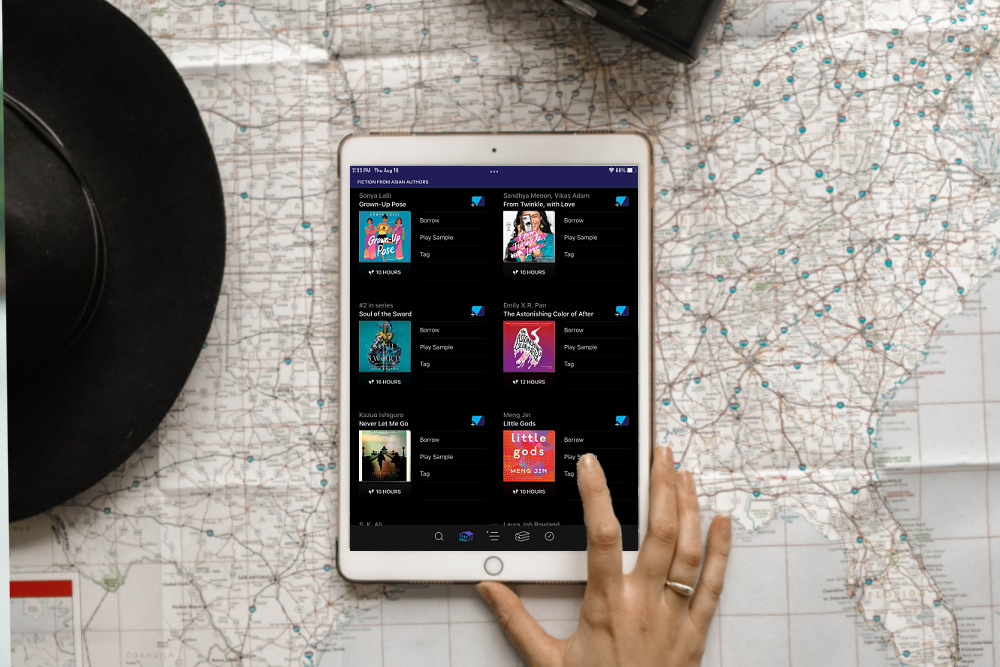 Why Libby is your best road trip companion
Recently, my family and I took a road trip to the beach. The drive itself took 12 hours one way, which gave us plenty of time to fill. I don't know about you, but before going on a road trip I do two things: load up on car snacks and load up on audiobooks. When I first got into audiobooks years ago this meant having to constantly change out CDs or even cassette tapes. With Libby, I can just hit play on that audiobook and be all set.
While summer is widing down in the northern hemisphere and family vacations are being traded for first days of school, it's never too late to start thinking about your next weekend getaway. Whether you're listening to audiobooks as a driver or reading ebooks in the passenger seat, here are some reasons why you should always include Libby on your packing list:
Compatible with Apple CarPlay and Android Auto
Listening to audiobooks in the car is easier and safer than ever thanks to Libby's compatability with Apple CarPlay and Android Auto. In addition to being able to select and navigate audiobooks with large, intuitive controls on the vehicle's display rather than on the phone, users can also skip ahead or back, change the playback speed and pause their audiobook.
See your audiobook progress
Have an hour left in your drive and want to know how much time remains on your audiobook? View your current position, your progress as a percentage, and the remaining time in the audiobook right in the Libby app!
Checkouts on the go
If you finish your book before your drive is over, no worries! Just open the Libby app and checkout another one. I managed to both start and finish an ebook and start a new one all in one leg of our trip (like I said: lots of time to fill).
Turn on dark mode to minimize light
If an app offers a dark mode option, I'm using it. This includes Libby, of course. On a road trip, dark mode is particularly helpful at night when you are reading your ebook and don't want to distract the driver with extra light or glare. Or if your kids are asleep in the back seat and you'd like to keep the car dark to make sure they remain sleeping.
Adjustable playback speed
I tend to speed up my audiobooks, usually to 1.35x but depending on how slow the narrator talks I have even listened at 1.7x the normal speed. My spouse prefers to listen at the standard speed, and other folks might like to listen at a slower speed. Libby makes it easy for a listener to find their perfect speed.
Tags In
Browse blog and media articles