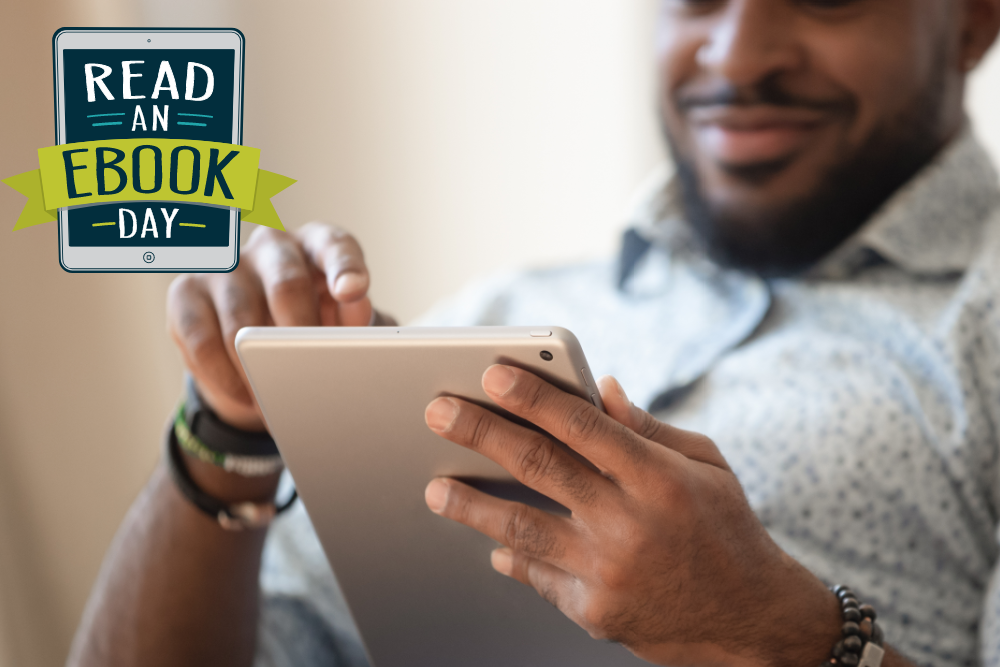 Read an Ebook Day is right around the corner!
Believe it or not, September is almost here. In addition to Library Card Sign Up Month and Banned Books Week, September brings us one of the best holidays: Read an Ebook Day! Every September 18th, ebook readers from around the globe come together and celebrate their shared love of digital reading.
This year, every checkout* made on Read an Ebook Day will result in a donation to Room to Read. Founded in 2000, Room to Read helps children in historically low-income communities develop literacy skills and a habit of reading.
Free resources to help you celebrate
Visit the Resource Center and use one of our incredible free marketing resources to spread the word about your digital collection.
Find your next great read
No matter what type of ebook you're looking for, we've got you covered. Visit readanebookday.com to find a book and listen to author interviews from OverDrive's own Professional Book Nerds.
Share your #EbookLove
One of my favorite parts about Read an Ebook Day is hearing about all the great books people are reading (of course, this often means my already long TBR pile gets even longer but that is a risk I will take). Readers can win exciting Libby swag using the #EbookLove hashtag on social media.
Digital reading has become an essential part of life, especially over the past two and a half years. Whether you are a brand new Libby user or you average several ebooks a month, we hope you'll join us in celebrating Read an Ebook Day on September 18th! Visit readanebookday.com to learn more.
*Checkouts from the Libby, Sora and OverDrive apps will be included in the total checkouts for the donation.
Tags In
Browse blog and media articles