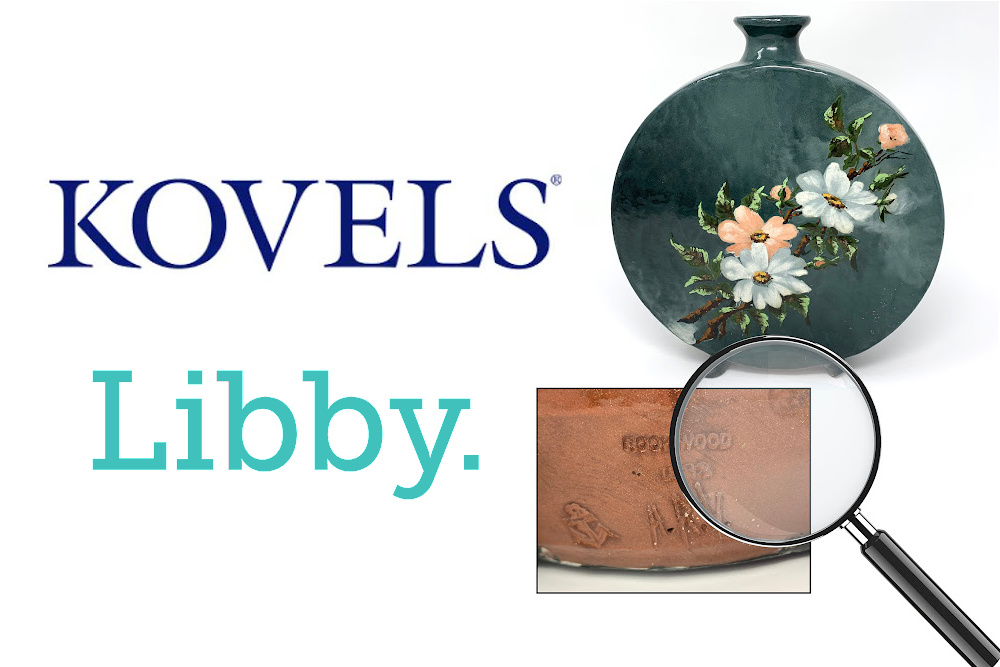 All the collectible and antique identification tools your users will ever need in this Libby Extra from Kovels.com
By: Kovels.com
The identity and worth of an antique or collectible often hinges on the maker's mark. These marks are essential in identifying many antiques and collectibles like pottery and porcelain, dolls and toys, and glass and metal works. Marks can help determine an object's age and value.
If your library's patrons are experienced collectors and antiquers, they're already on their marks! But this Libby Extra gives them a more dynamic and extensive reference on marks and identification tools, gathered over more than 60 years. Kovels.com has a huge database of marks and more valuable information to assist beginning collectors to seasoned pros.
How Libby Extras and Kovels.com shows your users how to be antique and collectible detectives
Clicking on Kovels.com's Identify tab takes users to a gateway of articles on marks, 25 identification guides to get started on particular types of antiques and collectibles—and a stunning visual list of thousands of marks. All are sorted into categories for easy cross-referencing in a Search system that makes your patron's detective work easier.
What items does the Identify section in Kovels.com cover?
Better question: what doesn't it cover! While Kovels.com doesn't cover paintings and other fine arts, your patrons will find specific marks and other identifying information on:
Silver and other metals
Pottery and porcelain
Dolls
Toys (everything from 19th-century board games to Star Wars action figures)
Kitchenware and dinnerware
Jewelry
Bottles and glassworks
Lighting
Furniture
English registry marks
Fashion accessories and textiles
And tons more!
Your users will love this Libby Extra as an incredible resource from Kovels, the first name in identifying and pricing antiques and collectibles.
Ready to add Kovels to your digital collection?
Visit Databases & Streaming Media under the Shop tab in Marketplace to add Kovels to your digital library today! To learn more about how you can entertain and educate users with Libby Extras, visit the Resource Center.
Tags In
Browse blog and media articles