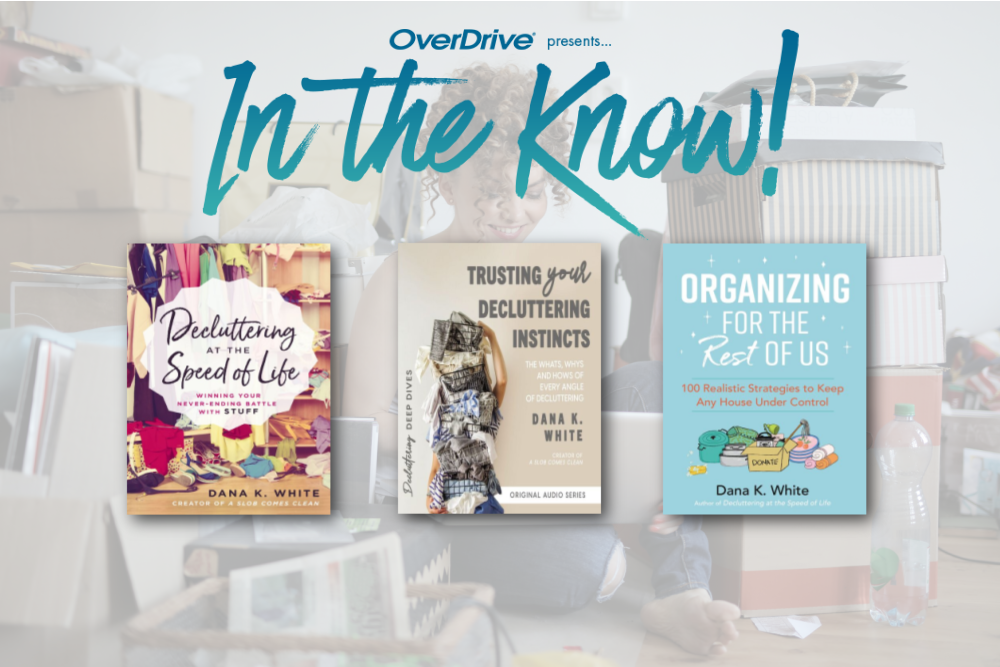 Be In the Know with HarperCollins Christian Publishing and Dana K. White
Watch an exclusive In the Know recorded event with author Dana K. White! Learn about her journey from a cluttered household to a refreshed mind and life, as she shares from her book Decluttering at the Speed of Life: Winning Your Never-Ending Battle with Stuff. Dana comes to us from HarperCollins Christian Publishing to present their first In The Know in partnership with OverDrive.
HarperCollins Christian Publishing (HCCP) is known as the leading provider of inspirational content, with works from over 2,000 authors and the world's largest Bible translations. They have 25 different imprints, showcasing the famous voices of Rick Warren, Max Lucado, Lysa TerKeurst, Shauna Niequist, Andy Stanley, Bob Goff, Jen Hatmaker, Chip and Joanna Gaines, former TODAY cohost Kathie Lee Gifford, financial advisor Dave Ramsey, and Olympic gold medalist Simone Biles.
About Dana K. White
Dana K. White is a blogger, podcaster, speaker, and (much to her own surprise) a decluttering expert. She taught both English and theatre arts before leaving her job to make her family her life's work. In an attempt to get her home under control, Dana started blogging as "Nony" (short for anonymous) at A Slob Comes Clean. Dana soon realized she was not alone in her housekeeping struggles and in her feelings of shame. Today, Dana shares realistic home management strategies with her signature humor and a message of hope for the hopelessly messy through her blog, weekly podcasts, and videos. Dana lives with her husband and three kids just outside of Dallas, Texas.
Librarians can visit OverDrive's Marketplace to browse and purchase titles from Dana's catalog available from HarperCollins Christian Publishing. All of Dana's titles are currently on sale in OverDrive's annual New Year, New You Sale, but act fast — the deals on these motivational and inspiring titles for cleaning and decluttering only last through January 31!
Be In the Know
Visit Marketplace today to register for upcoming collaborative publisher presentations by OverDrive and to see an archive of past presentations.
Browse blog and media articles