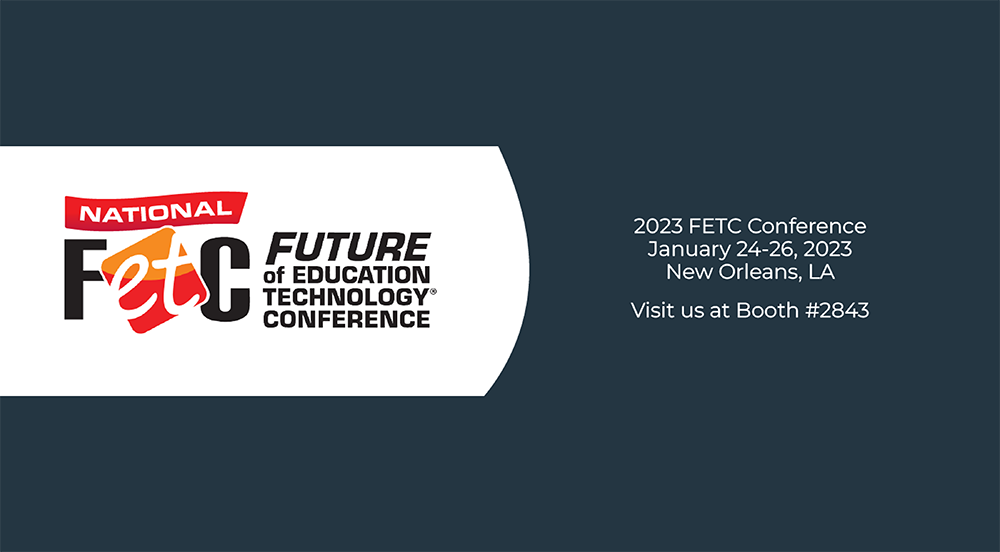 Join the Sora team at the National Future of Education Technology Conference 2023!
Are you attending #FETC2023 in New Orleans this week (Jan. 24-26)? If so, be sure to swing by Booth #2843 to check out everything the Sora team has in store!
You can schedule a sit-down with a team member, attend an in-booth presentation from one of our partners (and earn a chance to win a Lenovo tablet!) or check out one of our hourly demos of the Sora app in action.
Plus, you won't want to miss a concurrent session hosted by educators from Baldwin County Public Schools (AL) on Wednesday, Jan. 25. You just might learn how to double – or even quadruple! – your ebook and audiobook checkouts.
Plan your visit: Check out the presentation schedule, add sessions to your calendar, schedule a meeting, view a floor map and more on our dedicated FETC Presentations page.
During the conference, let us know you stopped by! You can tag us at @sorareadingapp on Twitter, Facebook and Instagram, or @OverDrive on LinkedIn.
We can't wait to see you there!
Browse blog and media articles