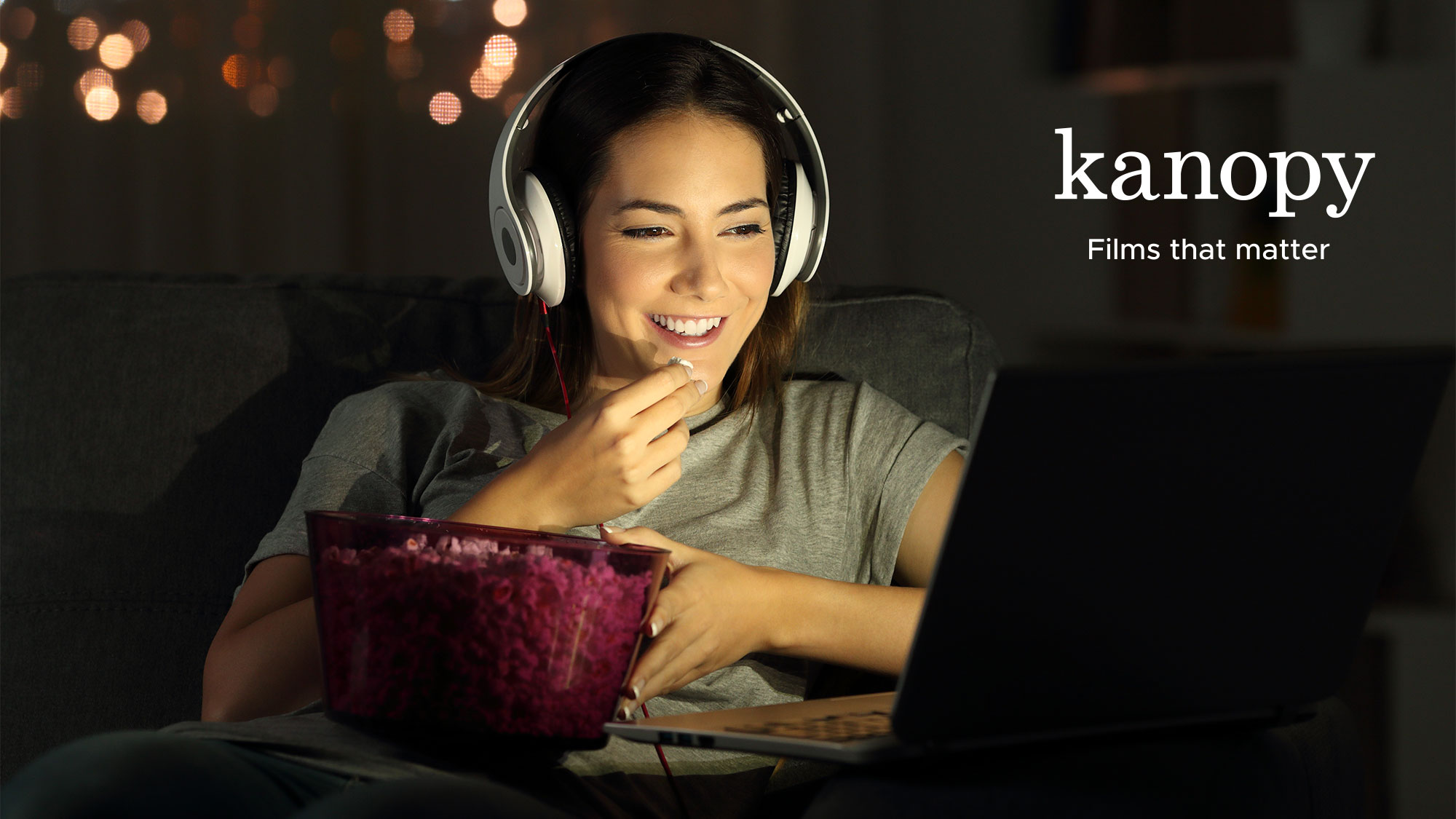 Bring the film festival to your users with Kanopy
By: Jill Grunenwald, Marketing & Communications Specialist
When people talk about bucket list items, attending the Sundance Film Festival in Park City, Utah is one of mine. Held every January, Sundance is the largest independent film festival in the United States and is an opportunity for reviewers, buyers, industry experts, and movie buffs to see new work from both well-known and emerging independent filmmakers. The buzz a film receives at Sundance can propel it into mainstream popularity.  
Here in Cleveland, we're pretty lucky to have our own Cleveland International Film Festival (CIFF) which happens downtown every spring. One of my favorite things about attending CIFF is seeing international films I might not get to see otherwise. The global perspective that films offer their audiences is unlike any other medium. 
It's also one reason I love streaming video service Kanopy so much. When you add Kanopy to your digital library, you can bring the international film festival directly to users' living rooms!  
Celebrate #GlobalMovieDay with Kanopy
A few years ago, the Academy of Motion Pictures Arts and Sciences introduced Global Movie Day to celebrate the power movies have around the world. Recognized the second Saturday of February, Global Movie Day is an opportunity for film fans around the world to celebrate the films and filmmakers they love.  
Kanopy provides the best in quality and thoughtful streaming video, and the global film perspective your users are looking for with films from all around the world. From German dramas to classic Chinese martial arts and Middle Eastern animated movies, Kanopy has something for everyone. (And may I make a personal recommendation of the 1998 French comedy The Dinner Game, which is one of my absolute favorite movies of all time.)  
Want to truly bring the film festival experience home? Kanopy has films from popular locations along the film festival circuit including: 
Sundance Film Festival

 

Tribeca Film Festival

 

Venice Film Festival

 

Berlin International Film Festival

 

Los Angeles Film Festival

 

Toronto International Film Festival

 

SXSW Film Festival

 

And more!

 
Library partners looking to add Kanopy to their digital library can visit the Kanopy website here to get started.  
Add the World Cinema Kanopy PLUS
Pack
for even more!
Kanopy's new PLUS packs are a way to give your local movie buffs even more global film perspectives. Each thoughtfully curated subscription package provides your users with 250-300 unlimited use titles. Combining Kanopy's popular Pay-Per-Use (PPU) model with the new Kanopy subscription PLUS Packs lets you take advantage of all of Kanopy's flexible options while still meeting your budget and meeting user demand for streaming video. 
The World Cinema PLUS pack contains a diverse range of films from a broad set of countries that includes recent theatrical hits as well as critically acclaimed classics from various genres. From charming character-driven comedies to modern romances and historical costume dramas, the World Cimema PLUS Pack will provide your community with a sophisticated selection of international films.   
Visit the Kanopy website to learn more about Kanopy PLUS packs. 
Browse blog and media articles