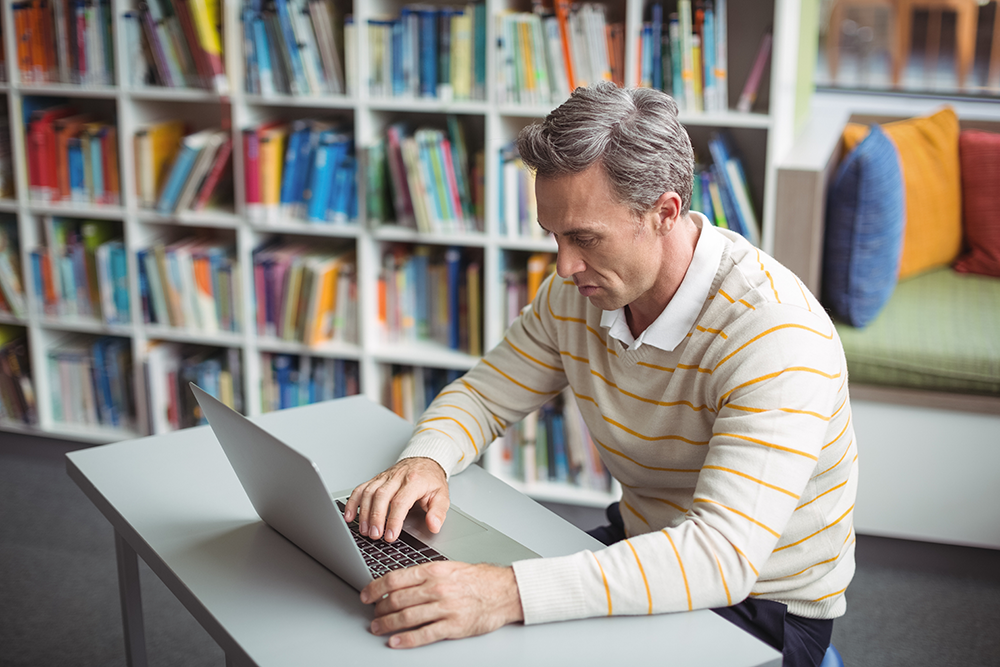 A beginner's guide to content credit: How to maximize sales & build your best collection
For many of our school partners, the start of the calendar year is also the halfway point of the school year. With winter break in the rearview mirror, you may be looking ahead now to spring, or – if you're really feeling the winter blues – sunny summer days.
And though our Back to School and End of Year sales are over for now, what you might not realize is that we're always running an ebook and audiobook sale or two to help you get the most for your money.
"That's great," you might be thinking. "But even so, I'm not sure we have budget right now to buy more books."
Understandable. However, here's another thing you might not have realized: Right now, at this very moment, your school may be sitting on unspent content credit!
What?? What is content credit?
Content credit is money already on file in your account to purchase books for your digital collection. It's funding your school or district has already approved and paid for – and now, it's just waiting to be turned into ebooks and audiobooks that can serve your reading needs in any subject and increase the choice reading options available to your students.
(To purchase content credit, you must be an OverDrive Marketplace user with "Purchase" permissions.)
Cool! How do I know if I have content credit?
There are a few different ways you can check your content credit balance. If you are a user with "Purchase" permissions, one option is to log in to Marketplace, click the drop-down next to your name and select "Estimated Content Credit."
Even easier? Get in touch with your Sora account team. They can help you verify that you have content credit – and better than that, they can help you develop a plan to spend it.
(Need some help finding your team? Contact us – we'll point you in the right direction.)
I think my school has content credit – but I'm a little short on time.
No problem! If you have unspent content credit but you don't have time yourself to select titles and build lists, simply ask your account team – our credentialed librarians can do the work for you. They'll help you build a fresh and engaging collection for all your student readers, and all you have to do is approve and purchase! With the click of a button, you can deliver new titles to your students within hours.
Awesome! What if I don't need the titles right away?
There's a solution for that, too! For titles that you want to buy on sale right now and save for later, you can reserve titles and bundle them in Marketplace. Reserving titles removes them from general circulation until they're needed, so students can't accidentally find and borrow copies of titles you might be want to keep for a curriculum unit or book club. Visit the Resource Center to learn more about reserving and bundling content for your school.
---
Now, shop the sales!
Ready to use your content credit to shop discounted ebook and audiobook titles that can serve your readers' needs all school year long? Keep scrolling for the most current list!
RBmedia on sale now through June 30 – plus, earn MORE content credit on every purchase through Mar. 31!
Sale ends June 30 | Content credit promotion ends Mar. 31
If you're like most educators, your students probably can't get enough of audiobooks – but with audiobooks growing in popularity across kids of all age groups, you might find it tough to keep copies of all your students' favorites available in your collection without holds or waitlists. That's why we're excited to announce that from now through June 30, you can save on over 50,000 titles from all RBmedia catalogs, including HighBridge, Tantor, GraphicAudio and more, including 5,000+ juvenile and young adult audiobooks.
But wait! There's more! On top of the already discounted RBmedia content, from now until March 31, when you purchase titles across the RBmedia catalogs in the One Copy/One User (OC/OU) and Metered Access Concurrent Use (MACU) sales models, you'll receive a 5% content credit!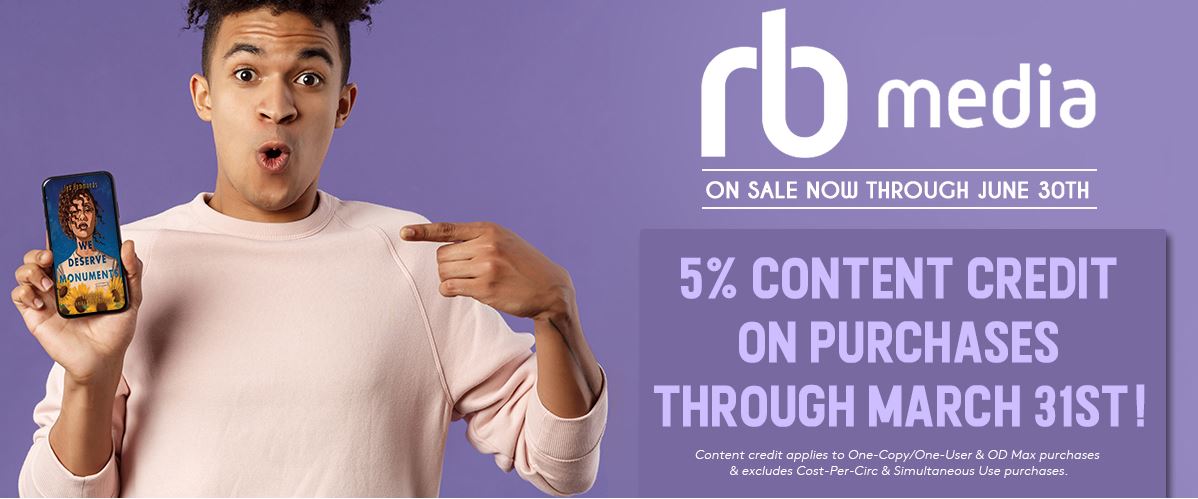 Tags In
Browse blog and media articles